Transforming the digital presence of a premium International Preschool
Wisdomland is among the premier preschools in Ho Chi Minh City, boasting five campuses throughout the city. Wisdomland Group operates two distinct brands. The first, Wisdomland International Preschool, provides an authentic Reggio Emilia Approach to education. The second, Wisdomland Signature, elevates early childhood education by incorporating both the IB PYP curriculum and the Mandarin Lab.
The Challenge

Despite its impressive and rapid growth in recent years, one facet seemed incongruous with their progress: their website. The pain points included:
Outdated Design and Functionality: The visual appeal and user experience did not mirror the modern, forward-thinking nature of the institution
Difficult Content Management: Updating the site was not only challenging but also time-consuming, making it hard for administrators to keep the content fresh & relevant.
Lack of Scalability: The site structure and hosting were not designed to grow with their expansion needs, making it less adaptable to their rapidly growing brand
The impending launch of their new Wisdomland Signature brand accentuated the necessity for a more suitable online representation. They needed a platform that resonated with the contemporary parents they were reaching out to while being easily manageable and scalable from an administrative perspective.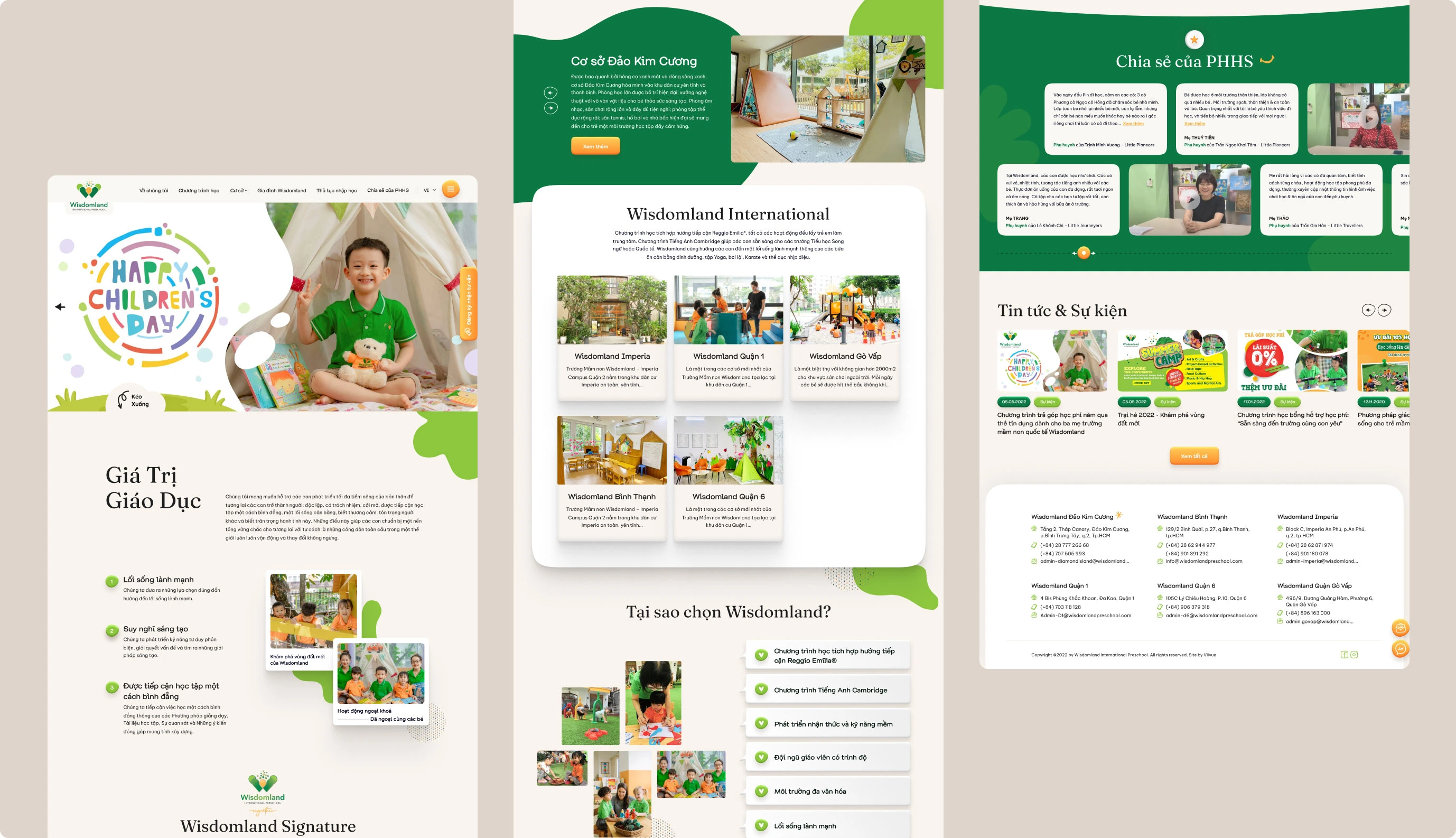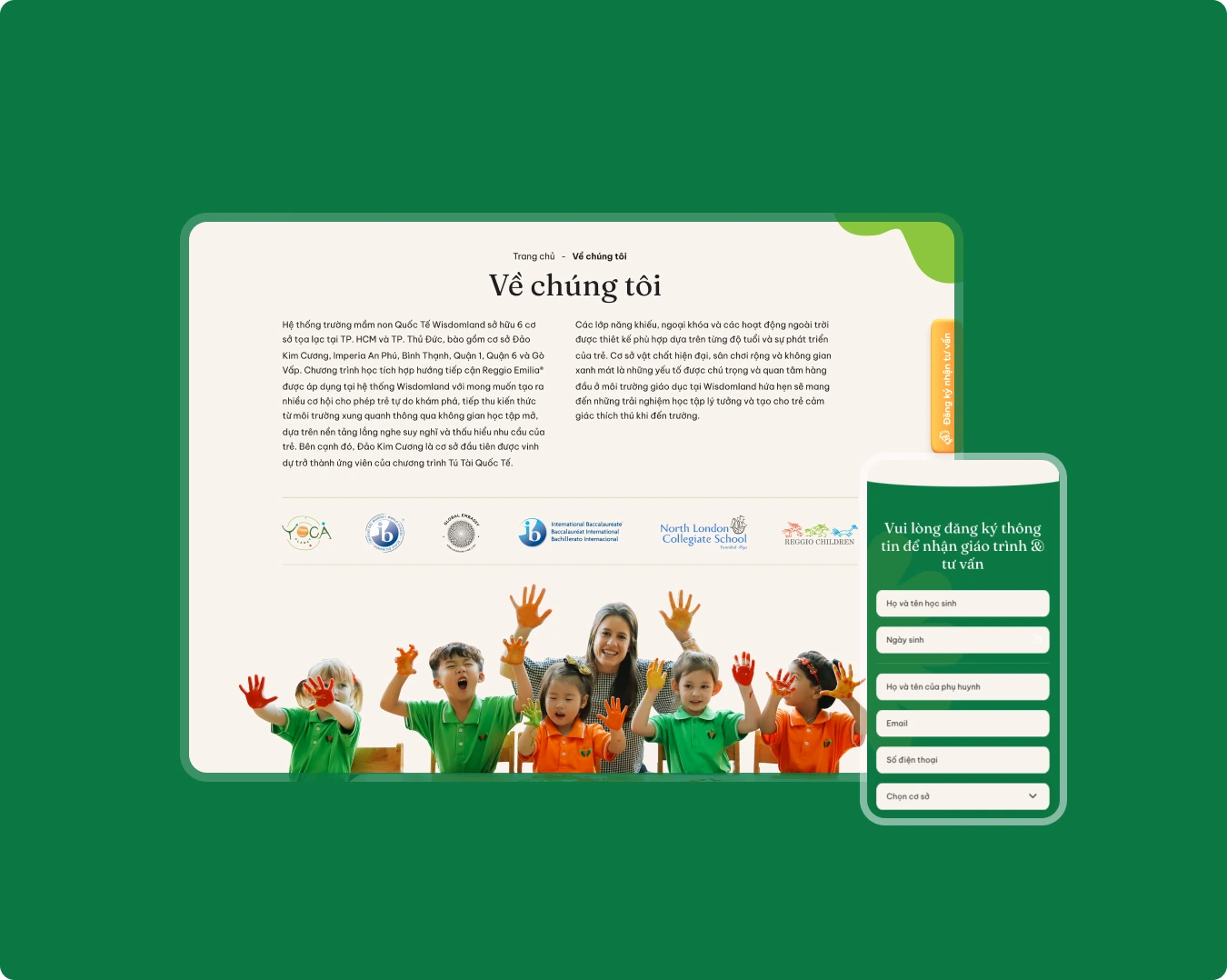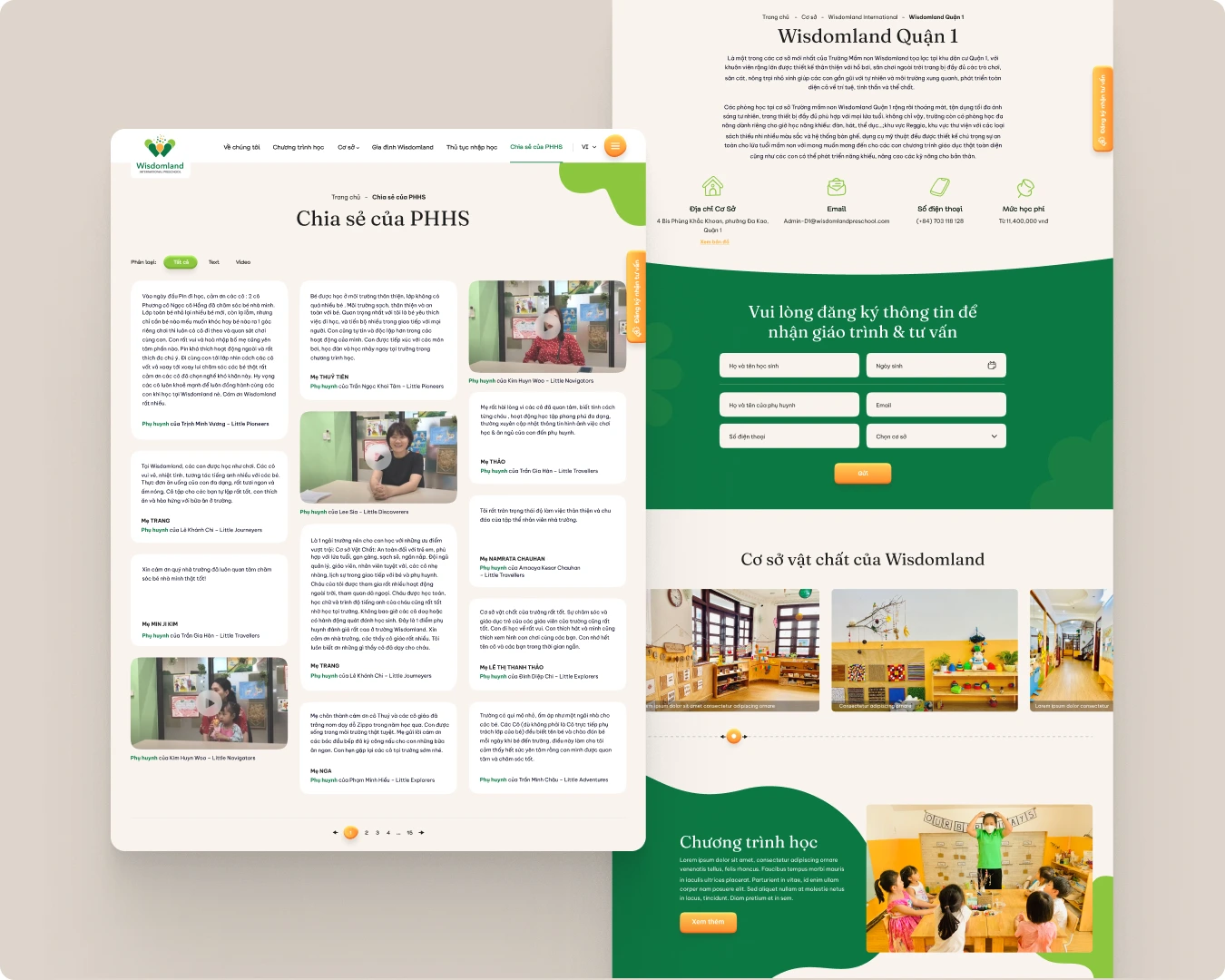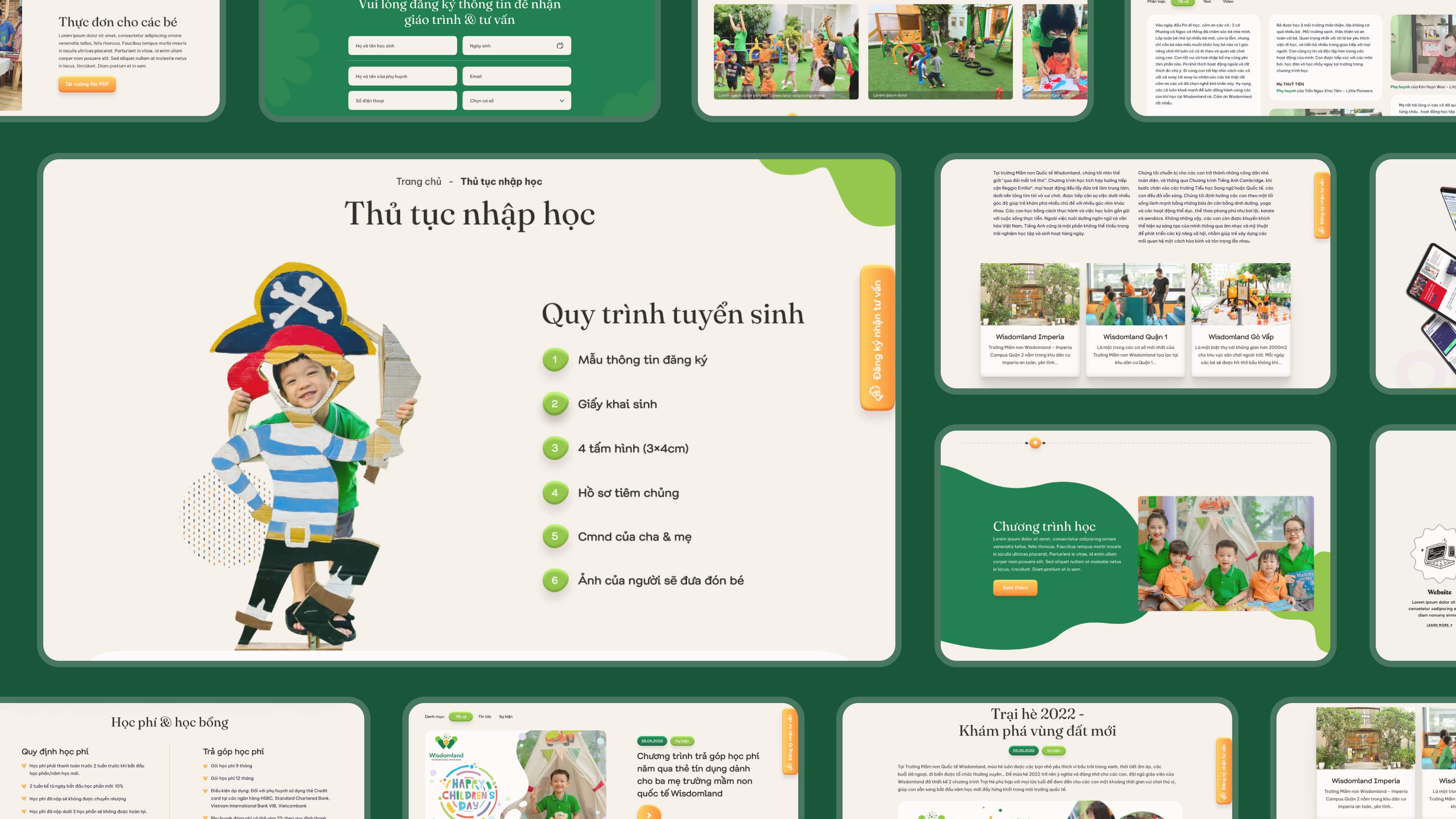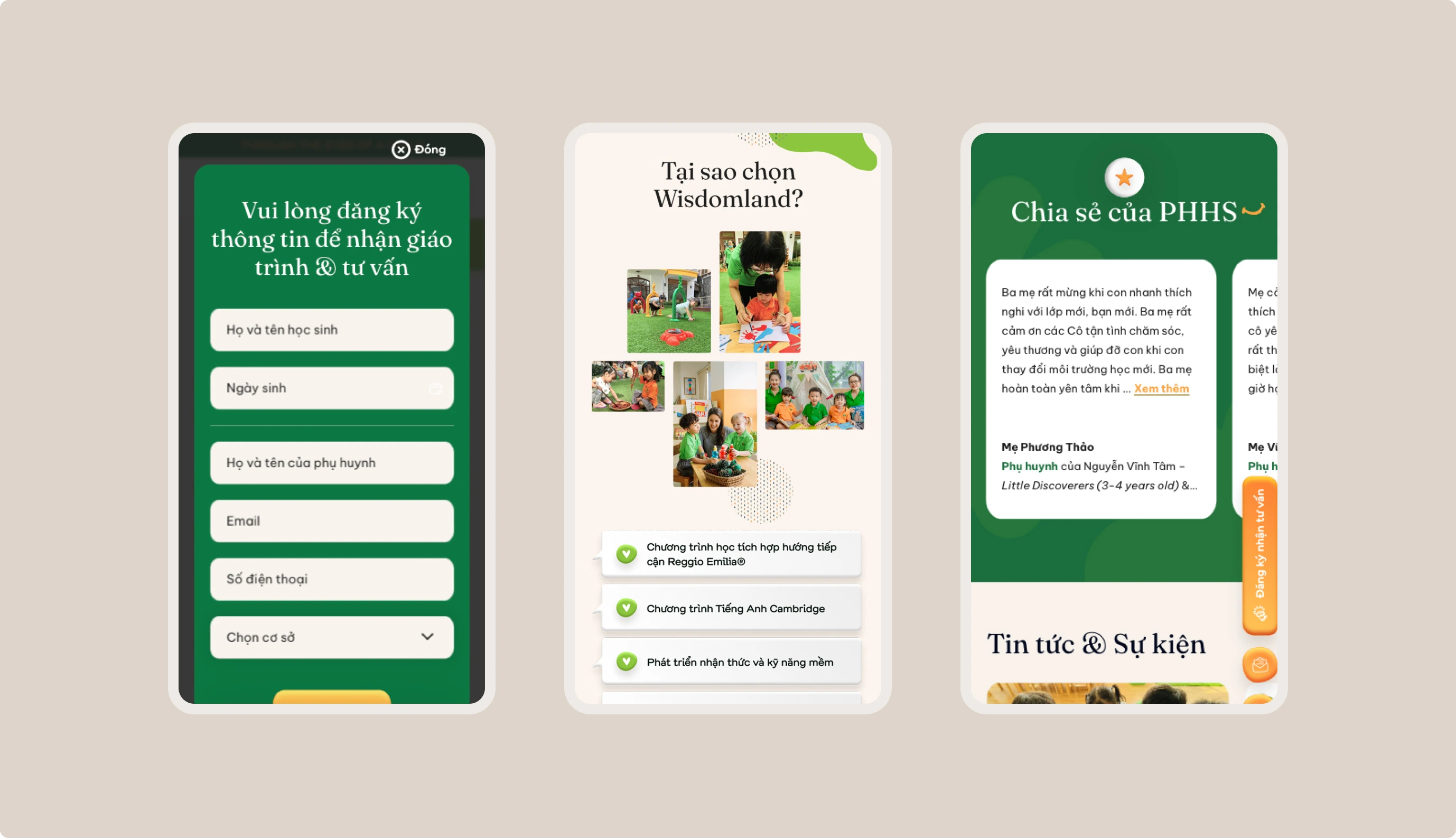 The Outcome
Understanding their vision for the future, our team embarked on the journey of creating an online platform that was not just a website but an experience.
Modern and User-friendly Design: We delivered a design that mirrors Wisdomland's commitment to excellence. The intuitive interface ensures that parents find what they are looking for, creating a seamless browsing experience.
Efficient Content Management System (CMS): With an easy-to-use custom WordPress backend, the Wisdomland team can now update content in real-time, ensuring that information is always current and relevant.
Future-proofed and Scalable: Understanding the brand's potential, we provided a platform that is geared to scale. Whether they add more campuses or launch new initiatives, the site can grow with them without a hitch.
Today, the Wisdomland International Preschool website stands as a testament to the institution's commitment to quality, innovation, and growth. Through our partnership, they are not only able to communicate more effectively with parents but are also poised for even greater success in the future.