Redesign a website that contributes to the success of the biggest international pet clinic in Vietnam 
Animal Doctors International (ADI) provides high-quality, integrated pet care supported by modern technology and internationally-educated veterinarians in Vietnam and Laos. It is a fast-growing provider of veterinary and pet travel services with one clinic in Vientiane, Laos, two clinics in Ho Chi Minh City, and one in Hanoi, Vietnam.
In 2019 ADI approached us with a brief to completely redesign their website, offering information to pet owners from both countries in multi languages including English, Vietnamese and Lao. The design of the website combines fun design elements with sketch illustration of the animals, aiming to bring joy and peace of mind to the pet owners. The launch of the new website contributed to its success of building an excellent brand. In over 3 years the website has been growing with the business, helping it to become the leader in providing pet care services in the Southeast Asia region.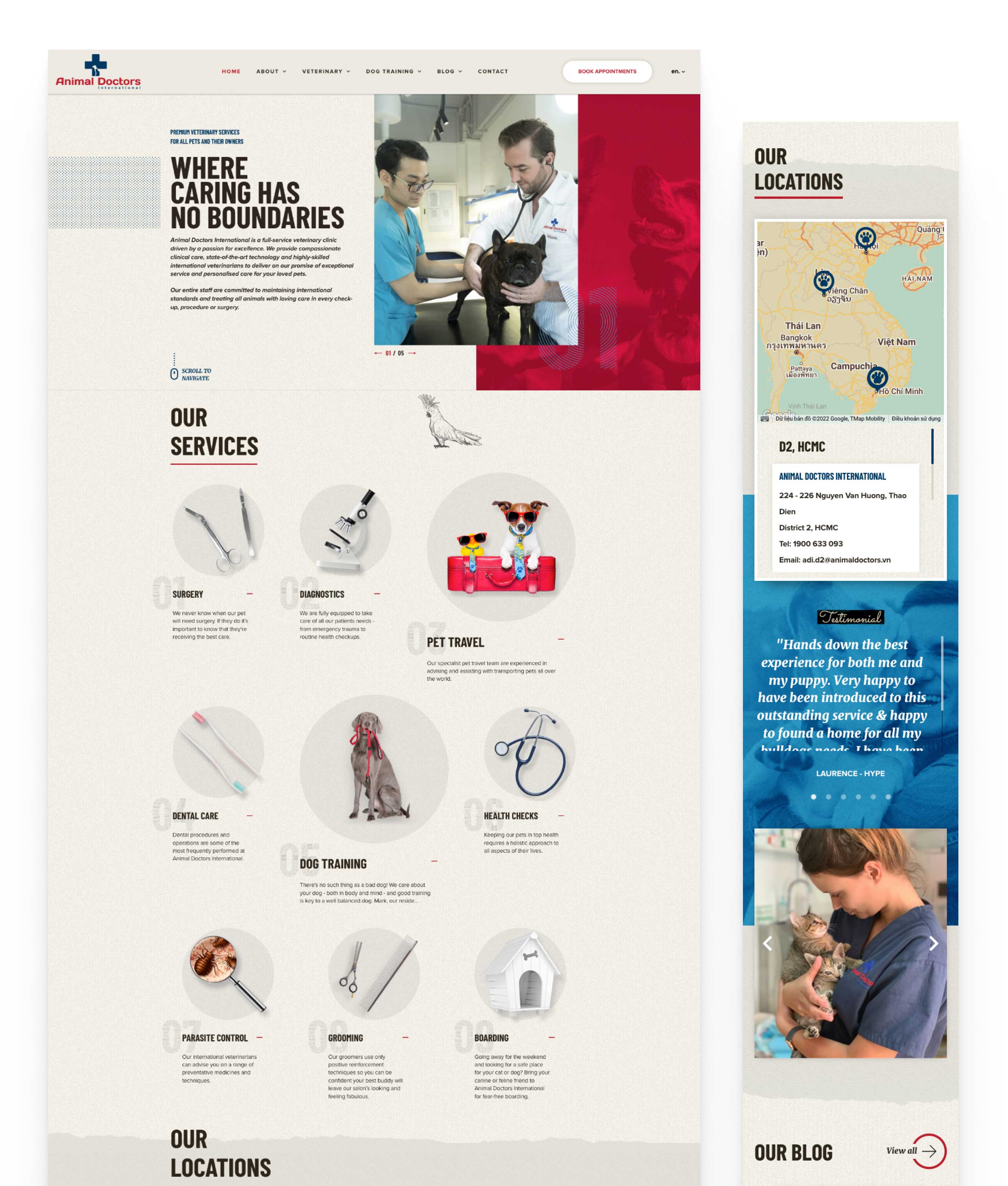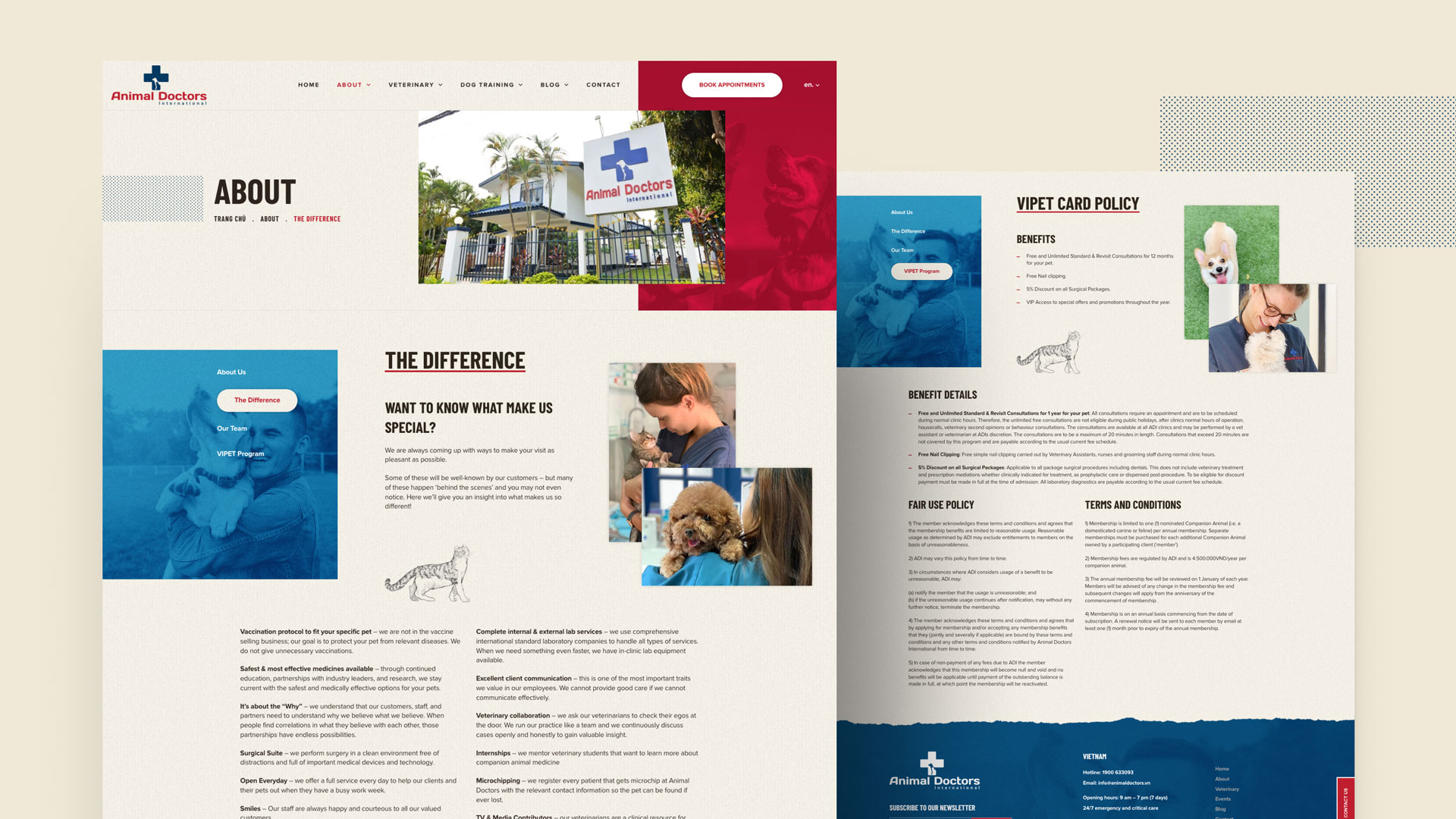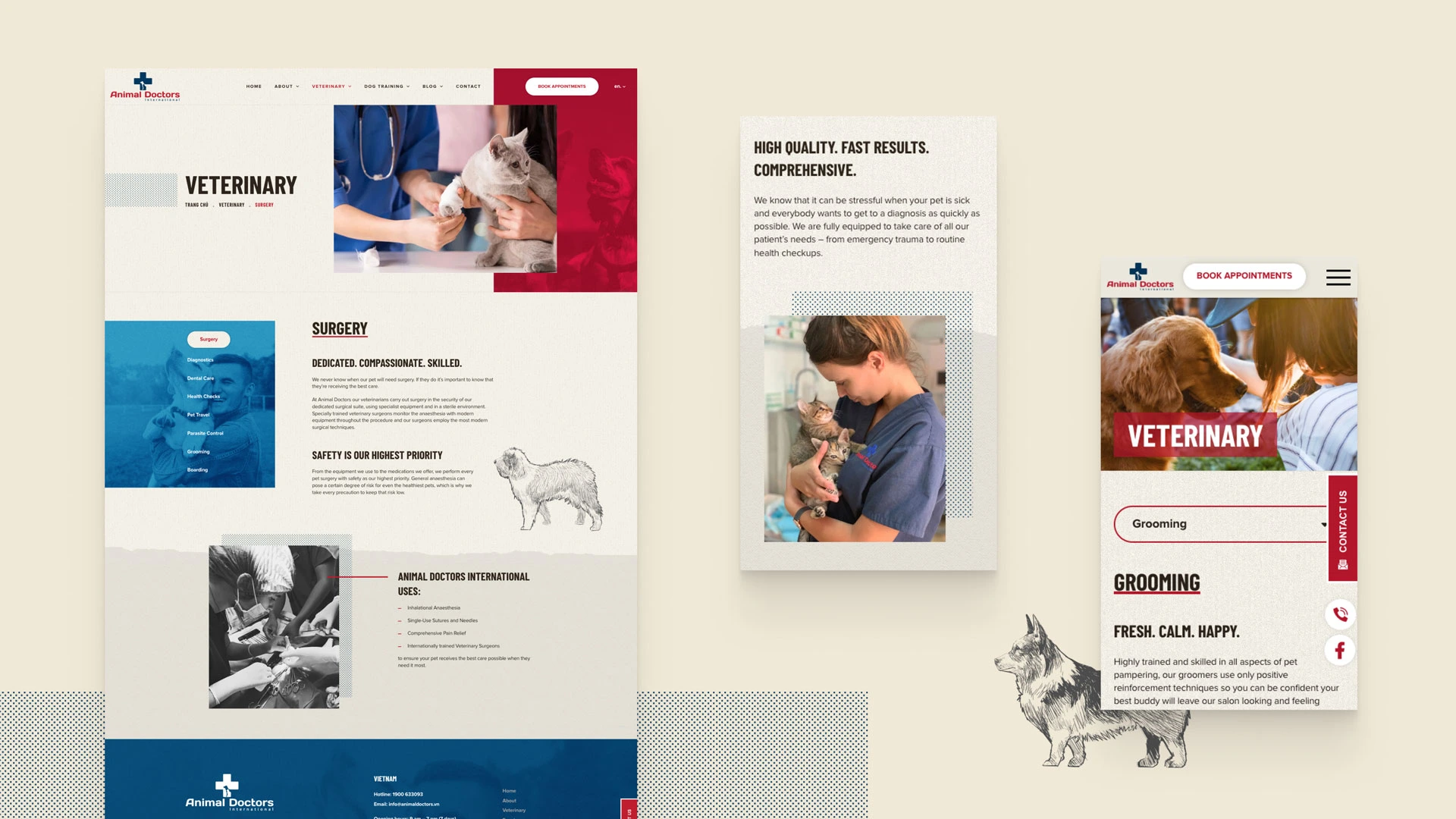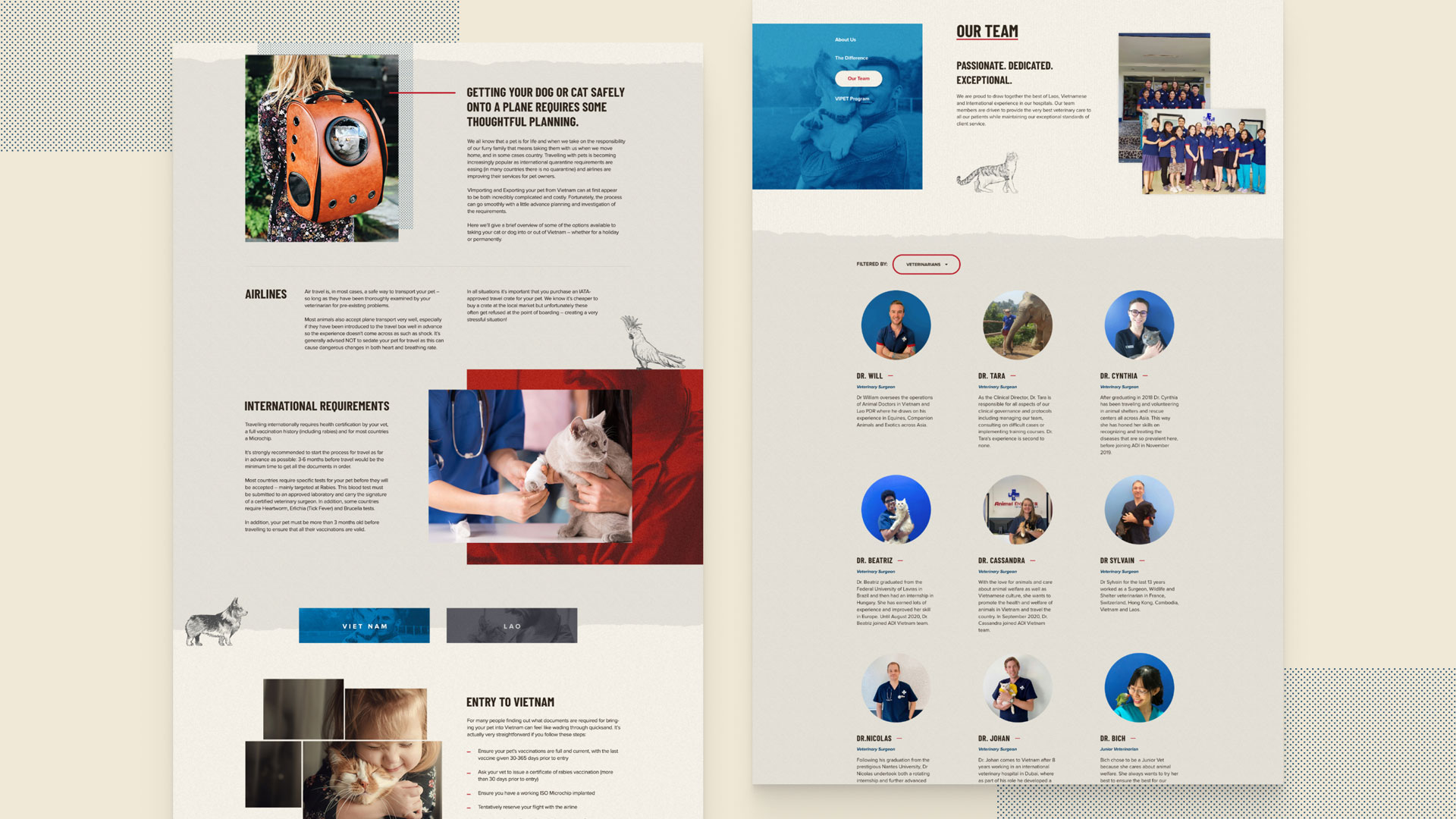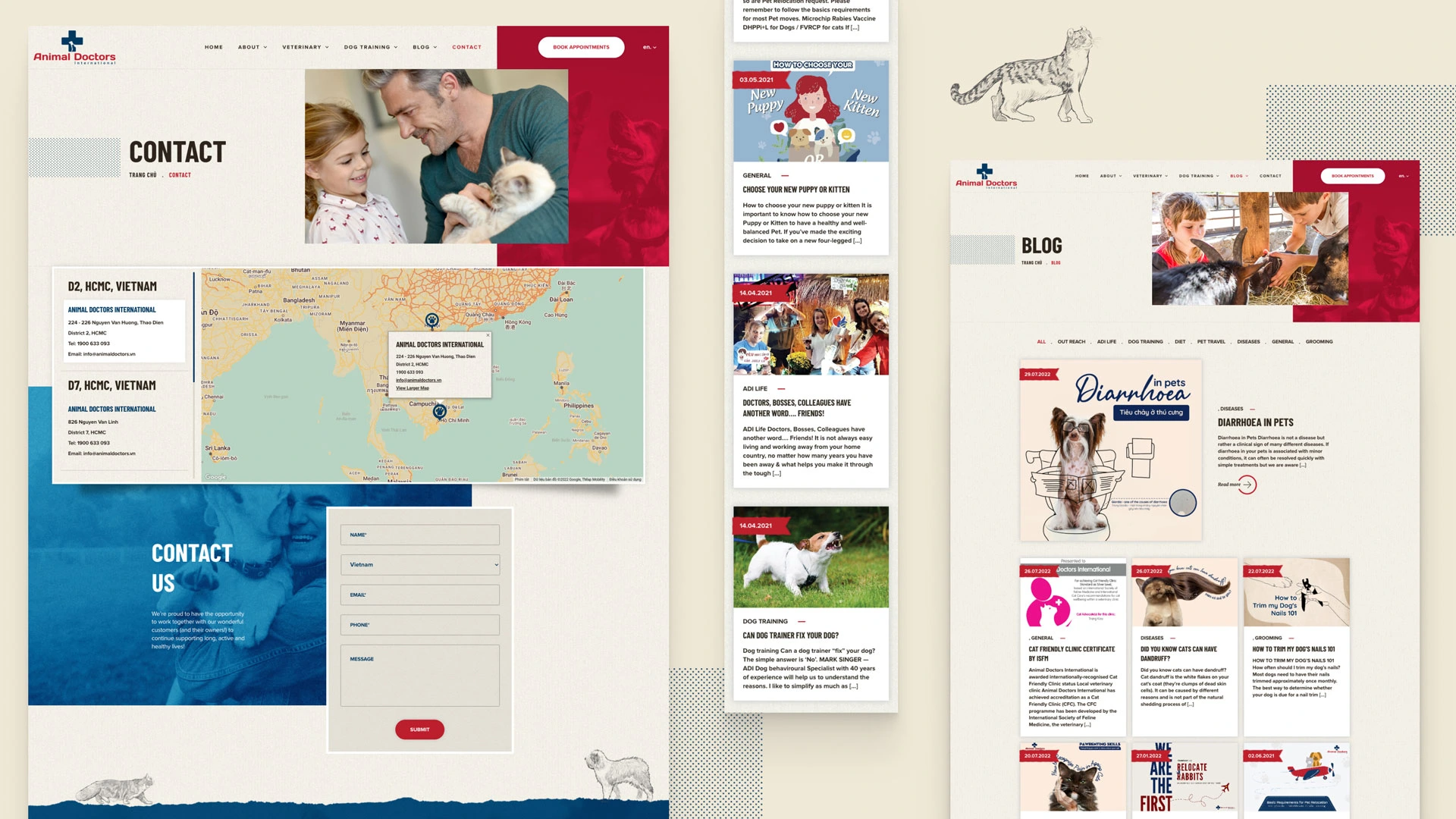 "I just wanted to drop a quick note to say a very big thank you for the work that you have done and the website that has been created for us. I have found working with you and your team a very positive experience & am very impressed with the quality of the website, your responsiveness and the excellent value. I will be sure to recommend you for any website related work & we may well have some further projects coming up in the future which we will definitely reach out to you for. Once again, thank you for exceeding our expectations!"
Dr. William Thomas
Founder - THE ANIMAL DOCTORS INTERNATIONAL