Revamp website of the oldest Vietnamese brand of cotton products & medical supplies
As one of the oldest brands in Vietnam, Bong Bach Tuyet has been serving the community for over 60 years by manufacturing and distributing medical products such as cotton, gauze and other sanitary products. Accompanying the development of the country, Bong Bach Tuyet continuously contributes to health care, improve living standards of Vietnamese people through high-quality sanitary products.
THE CHALLENGES
In the preparation leading up to their 60th birthday, Bong Bach Tuyet decided to go through a major brand upgrade and ViiVue was hired to be their website partner, consulting on all web-related aspects. Beside redesigning and developing their corporate website on WordPress, we were also responsible to provide UX/UI design for the existing e-commerce store on Haravan platform.

Product Pages
The product section on the B2B website aims to provide viewers with a full list of all products, organized by categories such as Health Care, Beauty Care, Medical Care and Industrial products, so that at a quick glance they can easily understand the core products that Bong Bach Tuyet offers.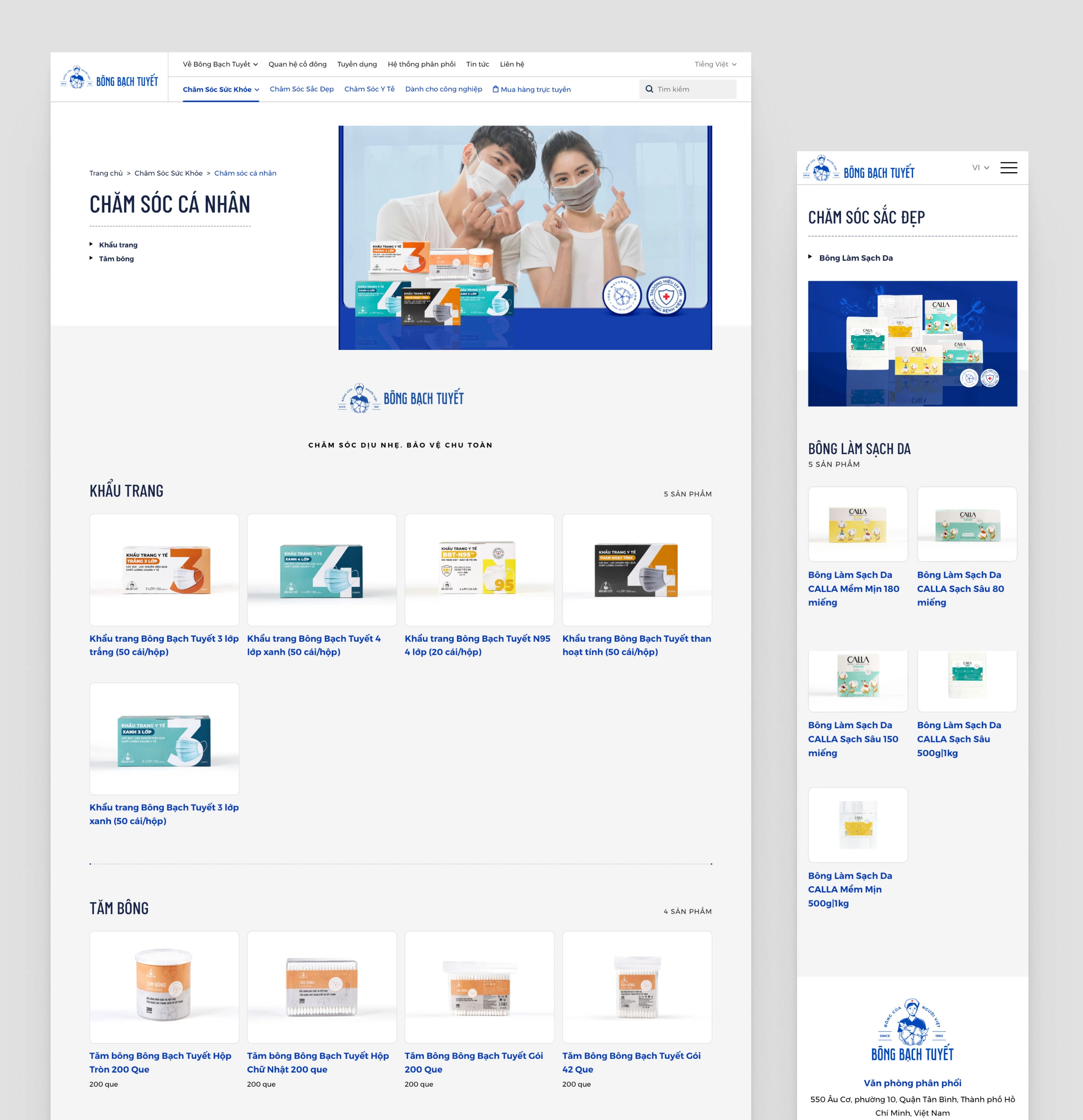 About Page
About page was custom designed with the use of typography and icons to highlight the content and makes it more appealing to readers.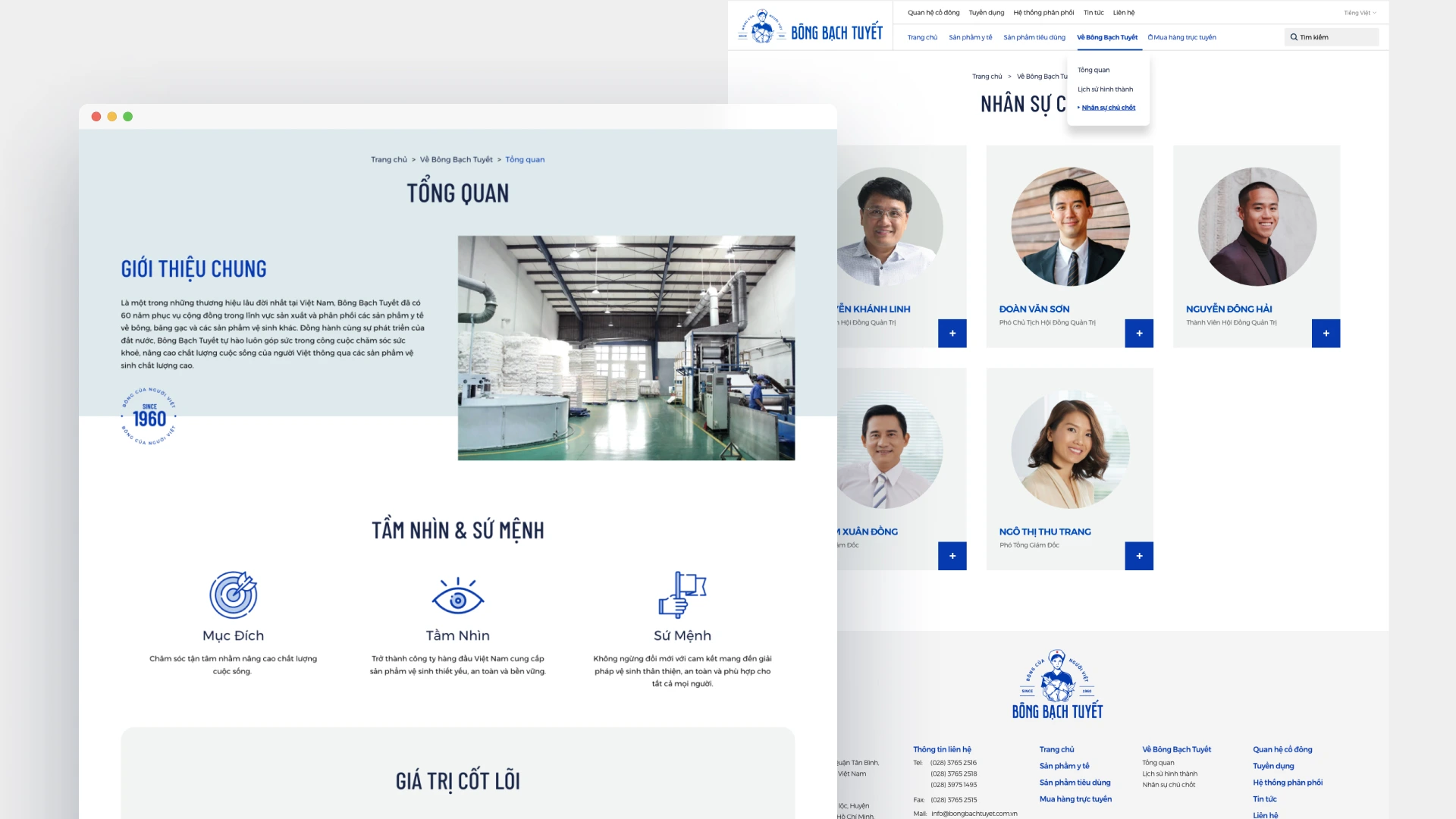 Shareholder Relations Page
As a public company, it was important for Bong Bach Tuyet to publish and update these information regularly, and at the time, they had an archive of documents since 2013. We designed a Shareholder Relations page where interested parties can easily filter documents by categories, years or simply by typing in the right keywords in the search box.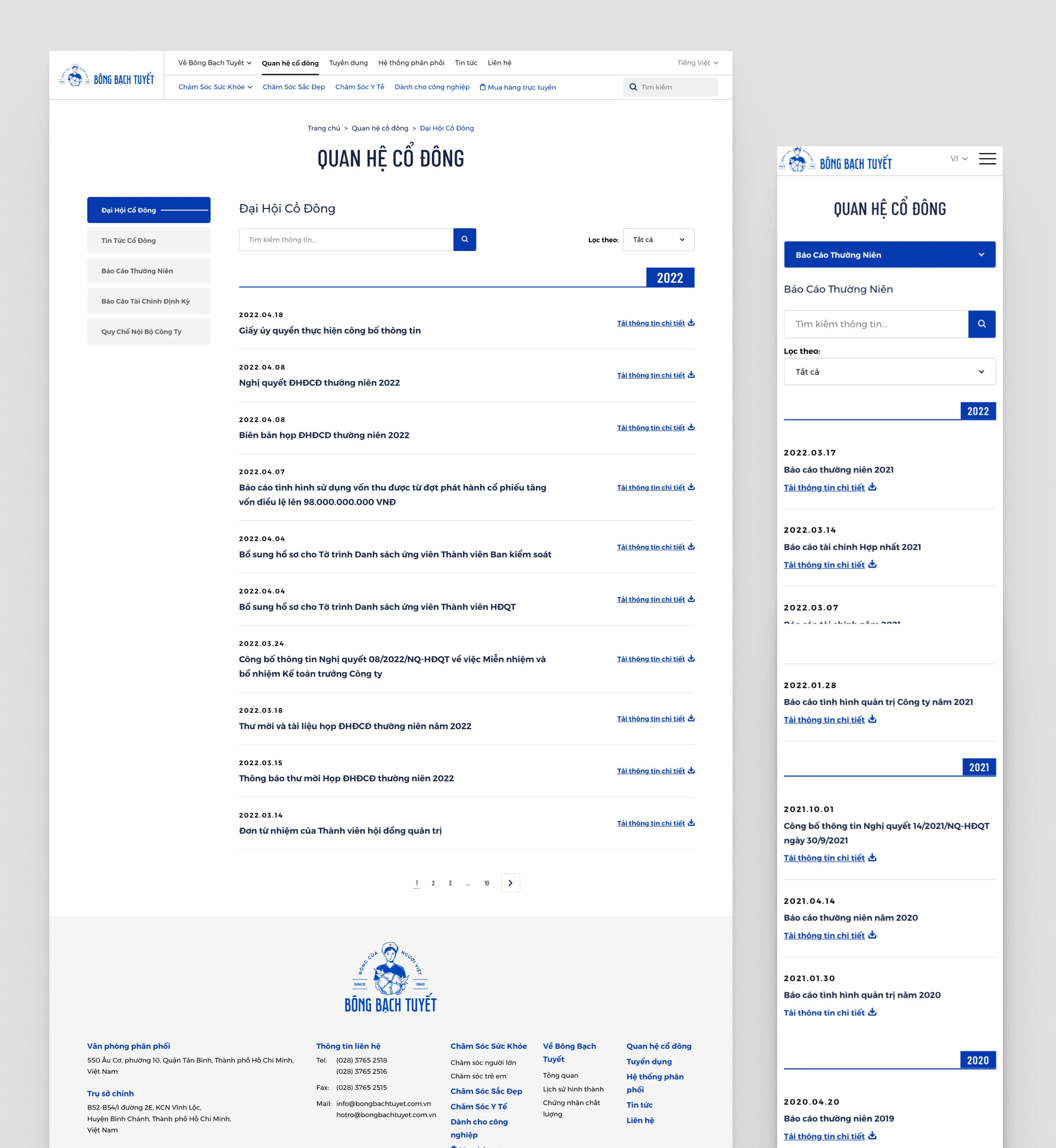 UX/UI Design for an online store on Haravan platform
Bong Bach Tuyet had a Haravan ecommerce for consumers which had been doing well for many years so as part of the scope, we were also hired to redesign the whole website to keep their online presence consistent across different platforms. In order to provide the most cost-effective solution for clients, we worked with the Haravan team to analyze their template and identify where modifications could be made to avoid drastic changes that could increase development cost.