Launch website of a riverside luxury boutique hotel in Saigon
Mia Saigon – Luxury Collection Hotel is a private urban sanctuary where space, style and luxury meet. Set on the banks of the tranquil Saigon River in trendy Thu Duc city known for its happening arts scene, chic eateries, and fashionable shopping, Mia Saigon is just minutes from Ho Chi Minh City's dynamic downtown. The hotel has 35 spacious rooms and 17 sumptuous suites with private balcony overlooking the serene Saigon River. There are also 2 restaurants, a roof top bar and a wellness center on premise.
THE CHALLENGE
While preparing for the hotel launch in 2019, Mia Saigon approached us to help with their website which was already working but the performance was so poor that they could not execute any plan for digital marketing. We proposed to revise the hotel website design and rebuild it on our own custom WordPress platform for better performance and easier management. Over the course of 3 years, we continued designing new pages and adding functions to the website after it was open and continued to grow.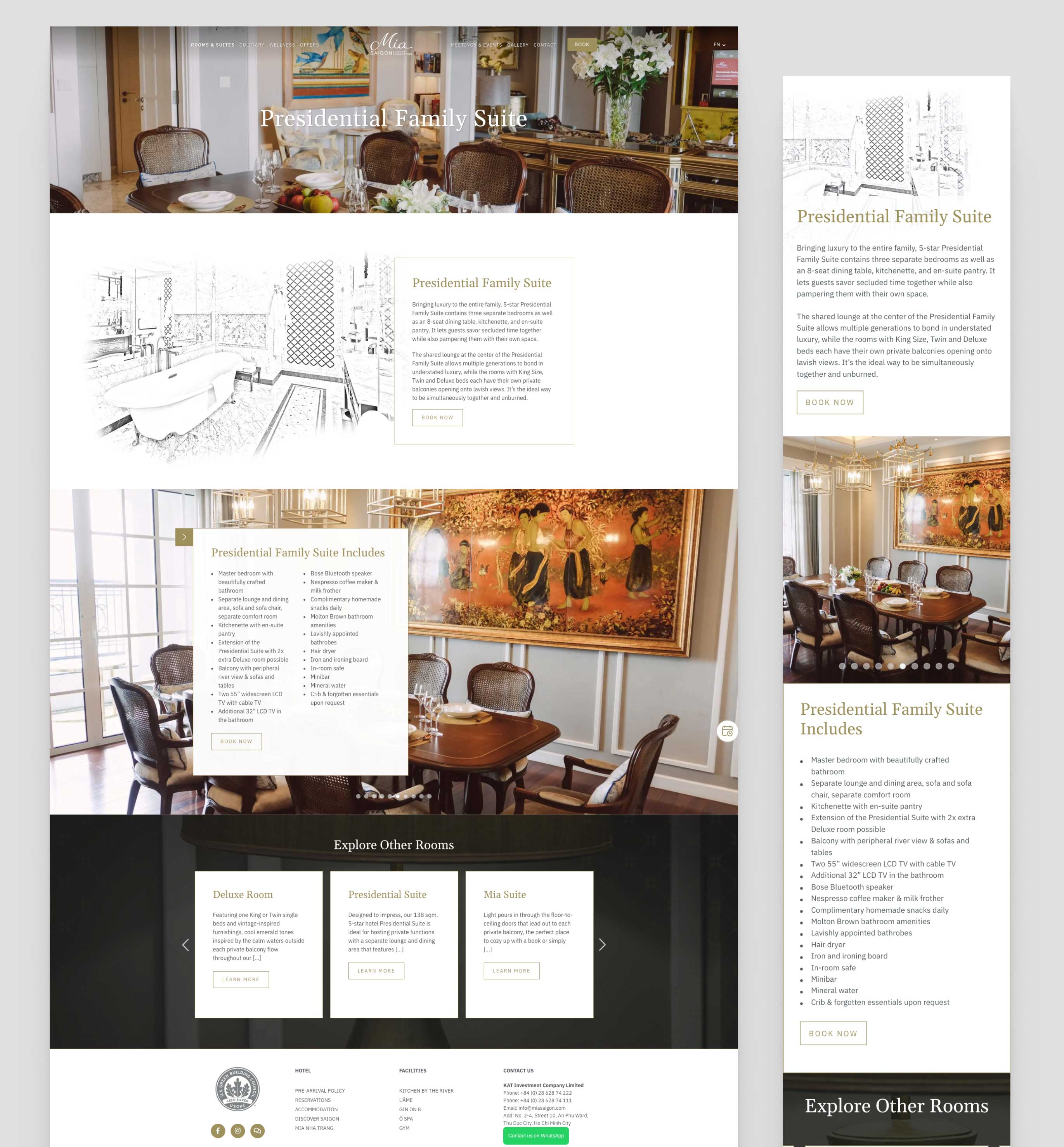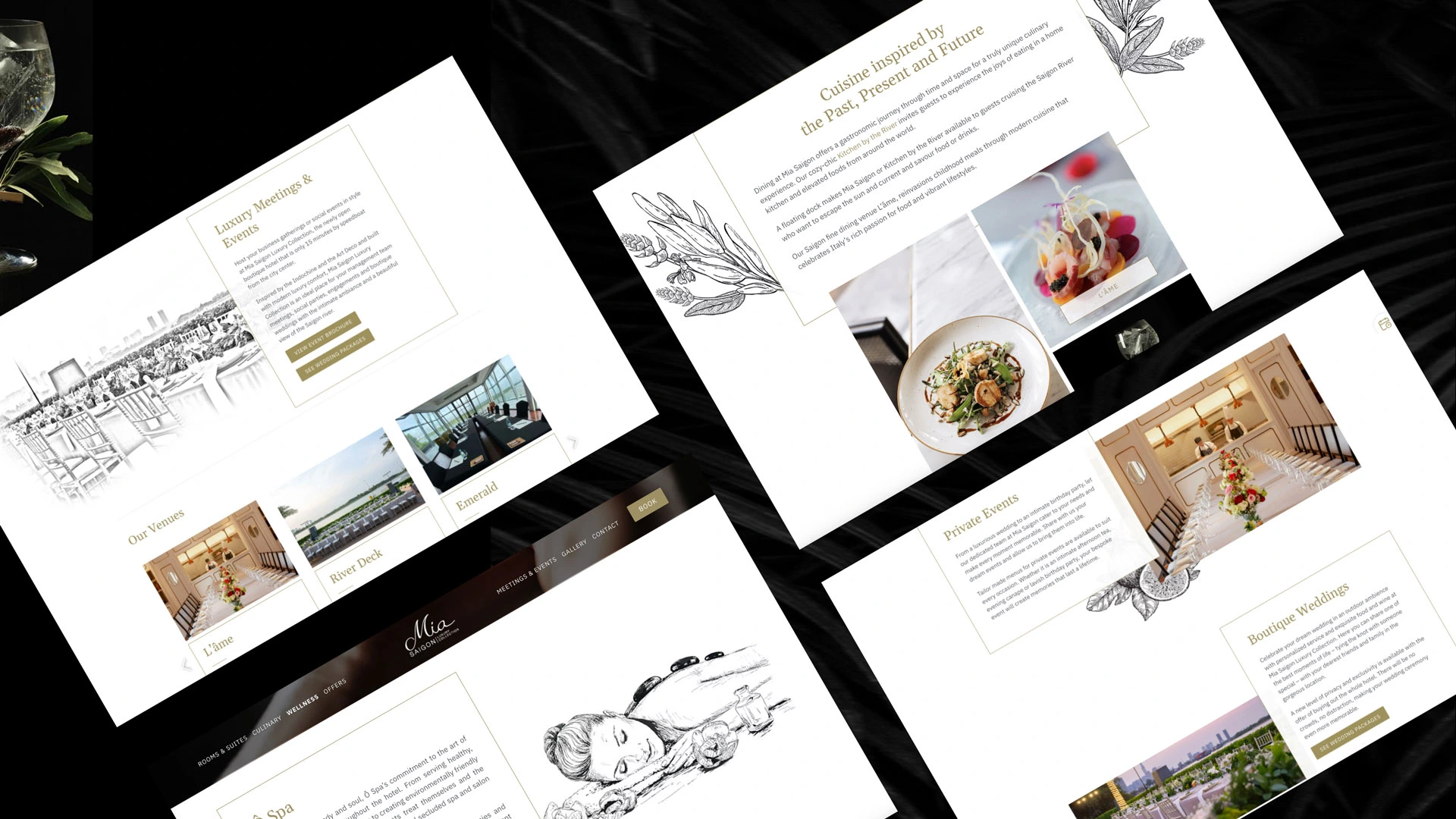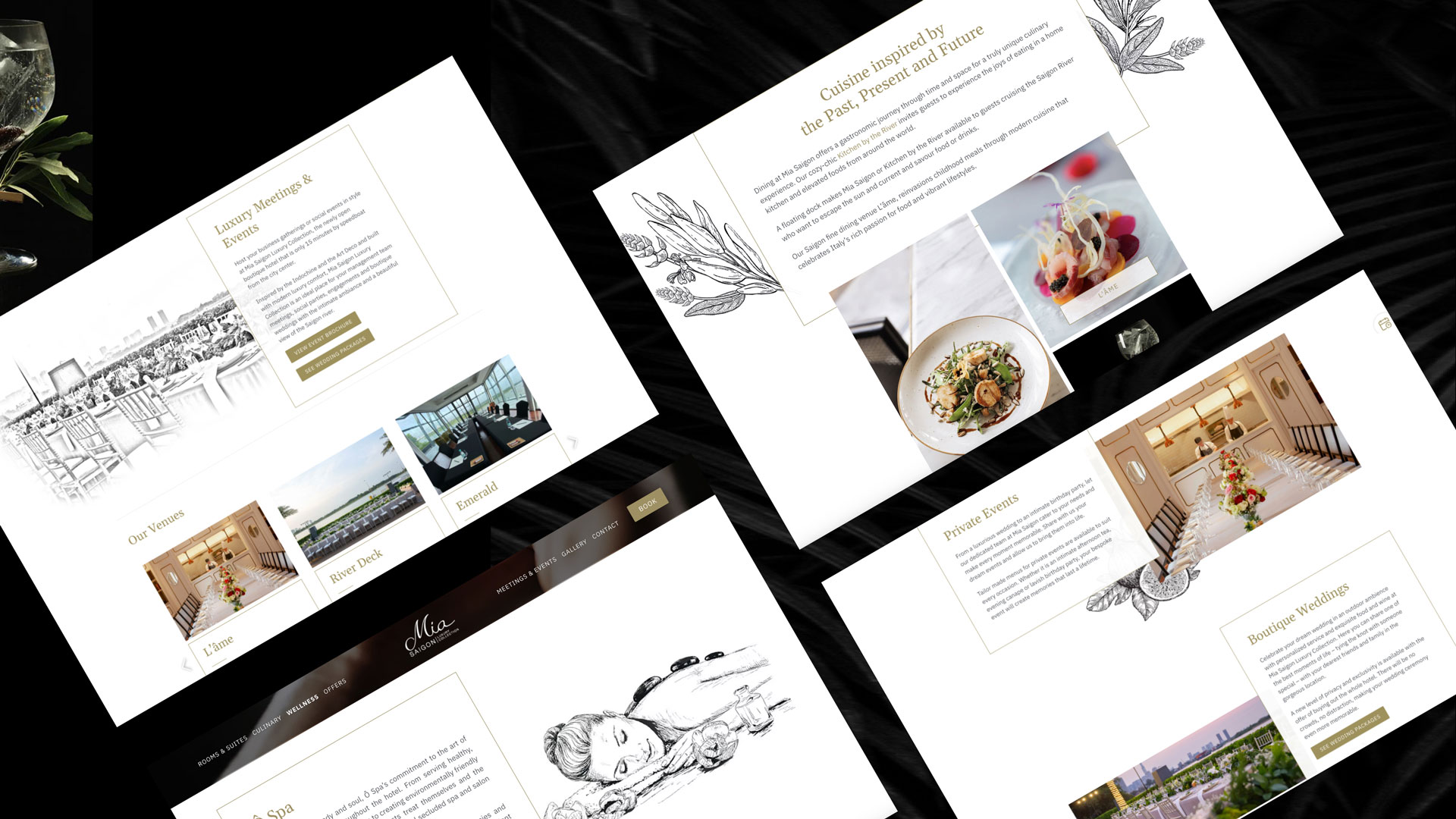 Restaurants & Bar Page
Mia Saigon Culinary page introduces the gastronomic journey at the hotel and a quick overview of each establishment on premise. The detail page starts with a gallery banner, followed by more in-depth information about the ambiance and the cuisine, opening hours and the menus at each restaurant. We also include a reservation form to encourage direct booking and a section to show the latest available offers.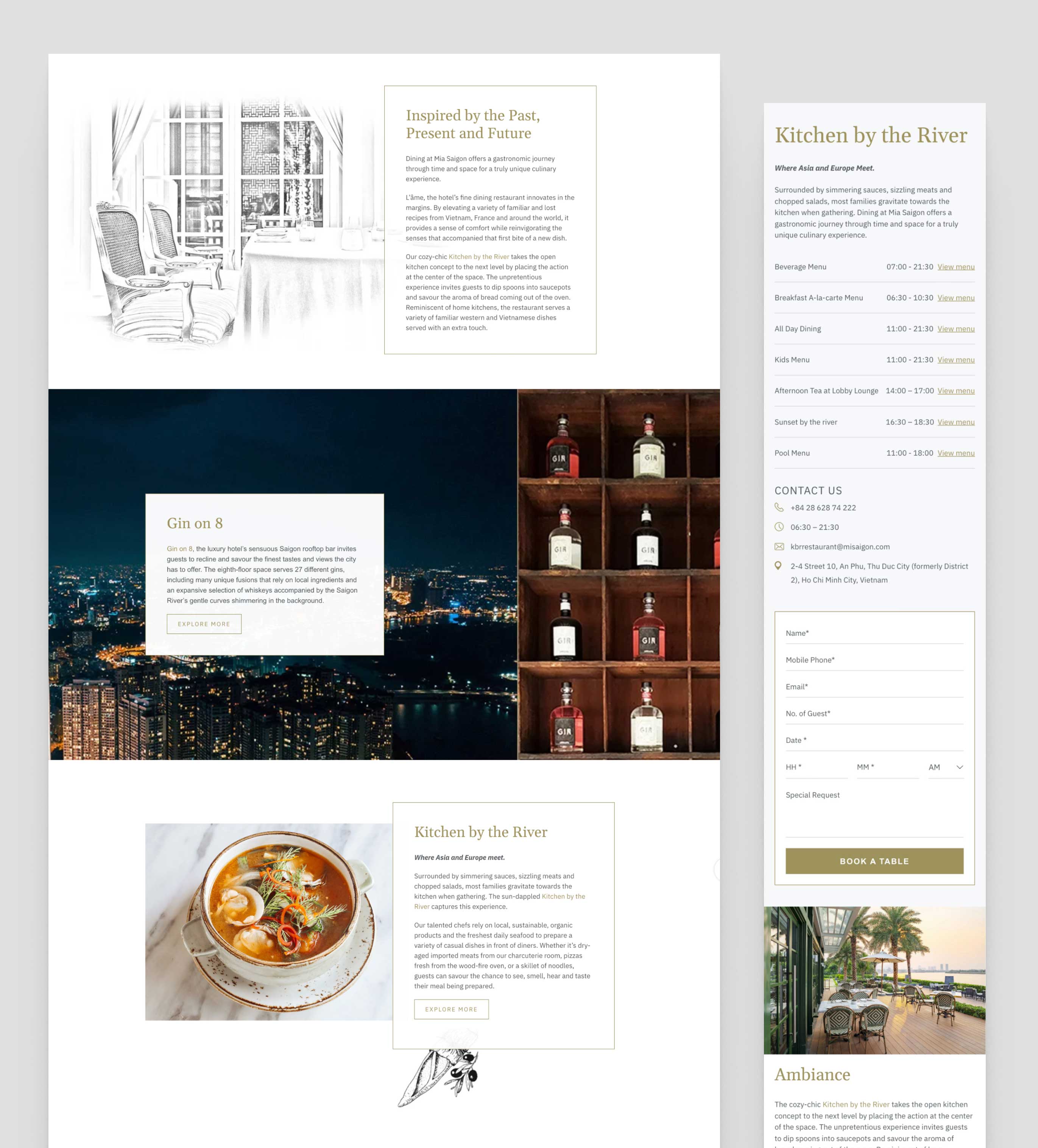 Meetings & Events Page
Set on the bank of the Saigon river, Mia Saigon has the most beautiful sunset which makes it a perfect location for social parties, engagements or boutique weddings with an intimate ambiance.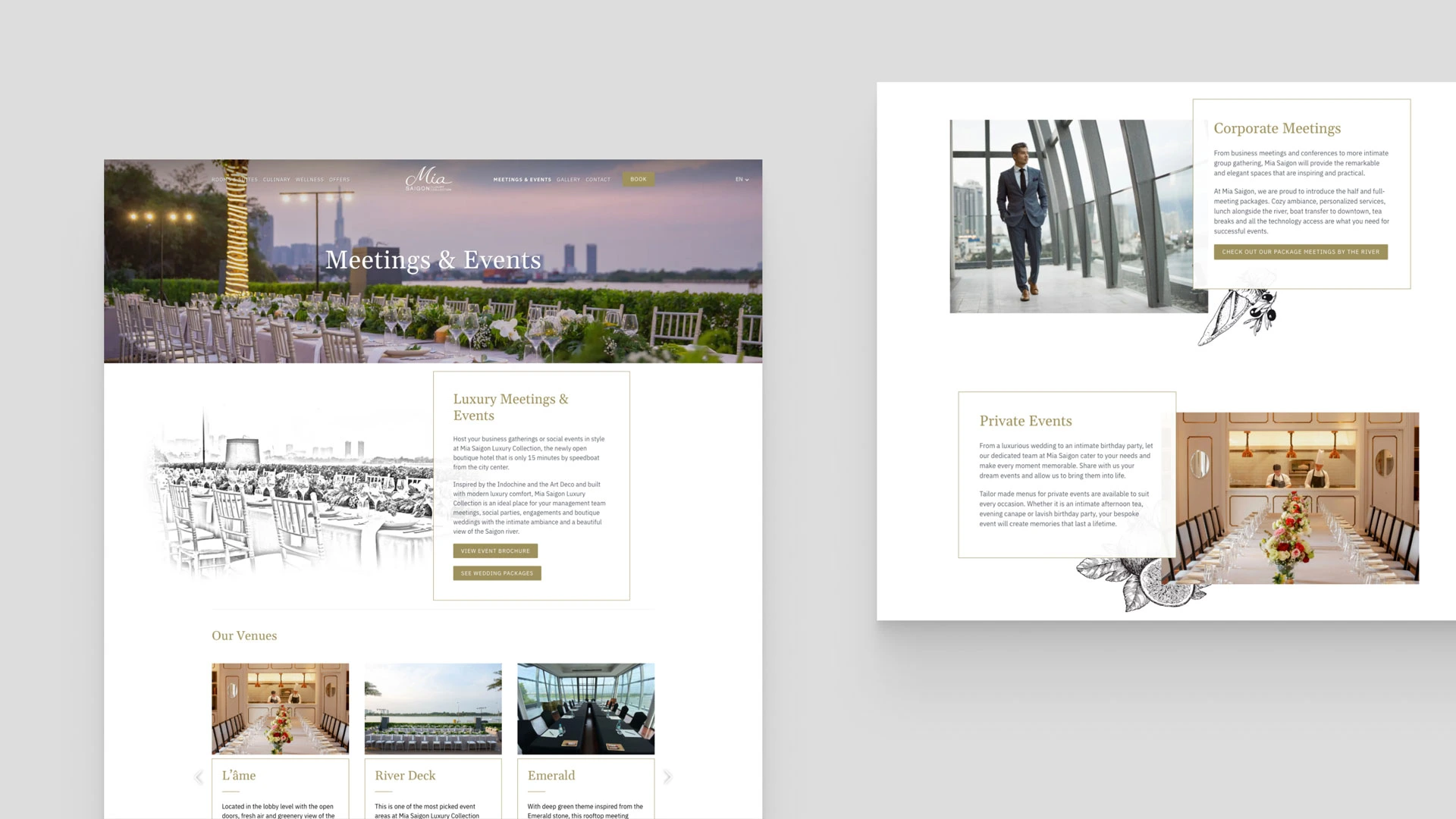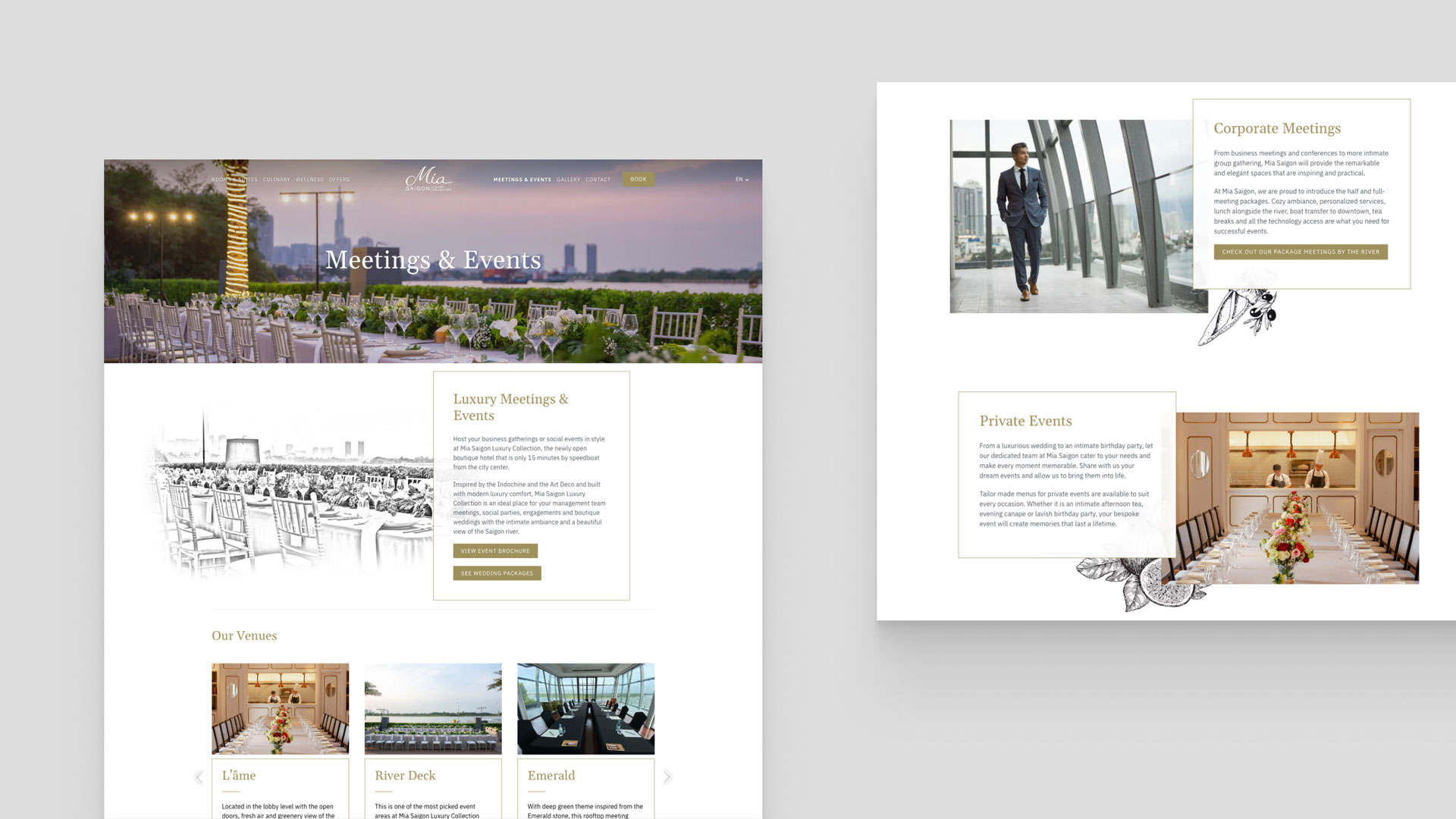 Promotion Page
We designed a page to list all available promotions with a filter so that viewers can quickly find the promotions they are interested in. Each offer detail page contains a form to help increase conversion.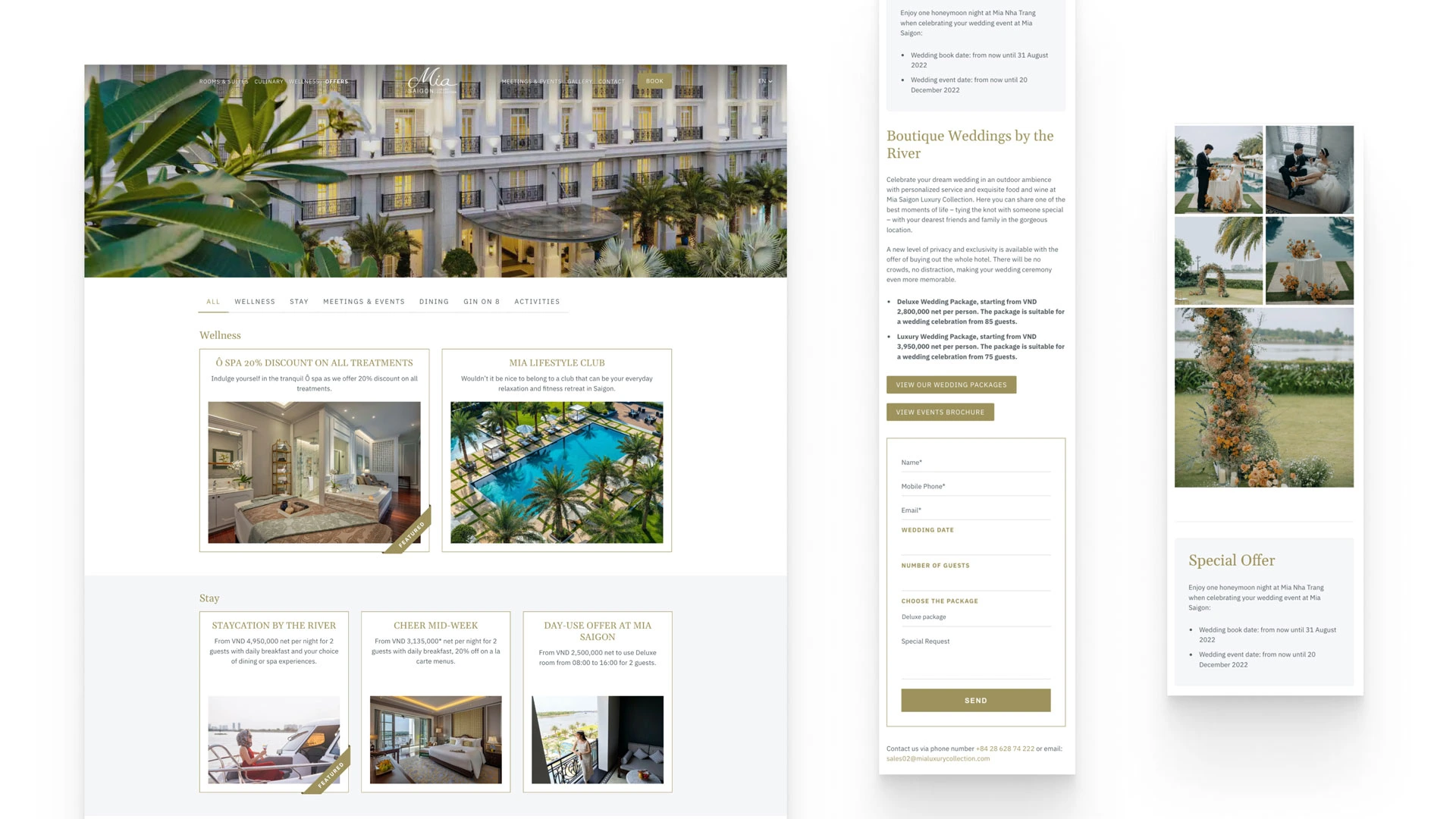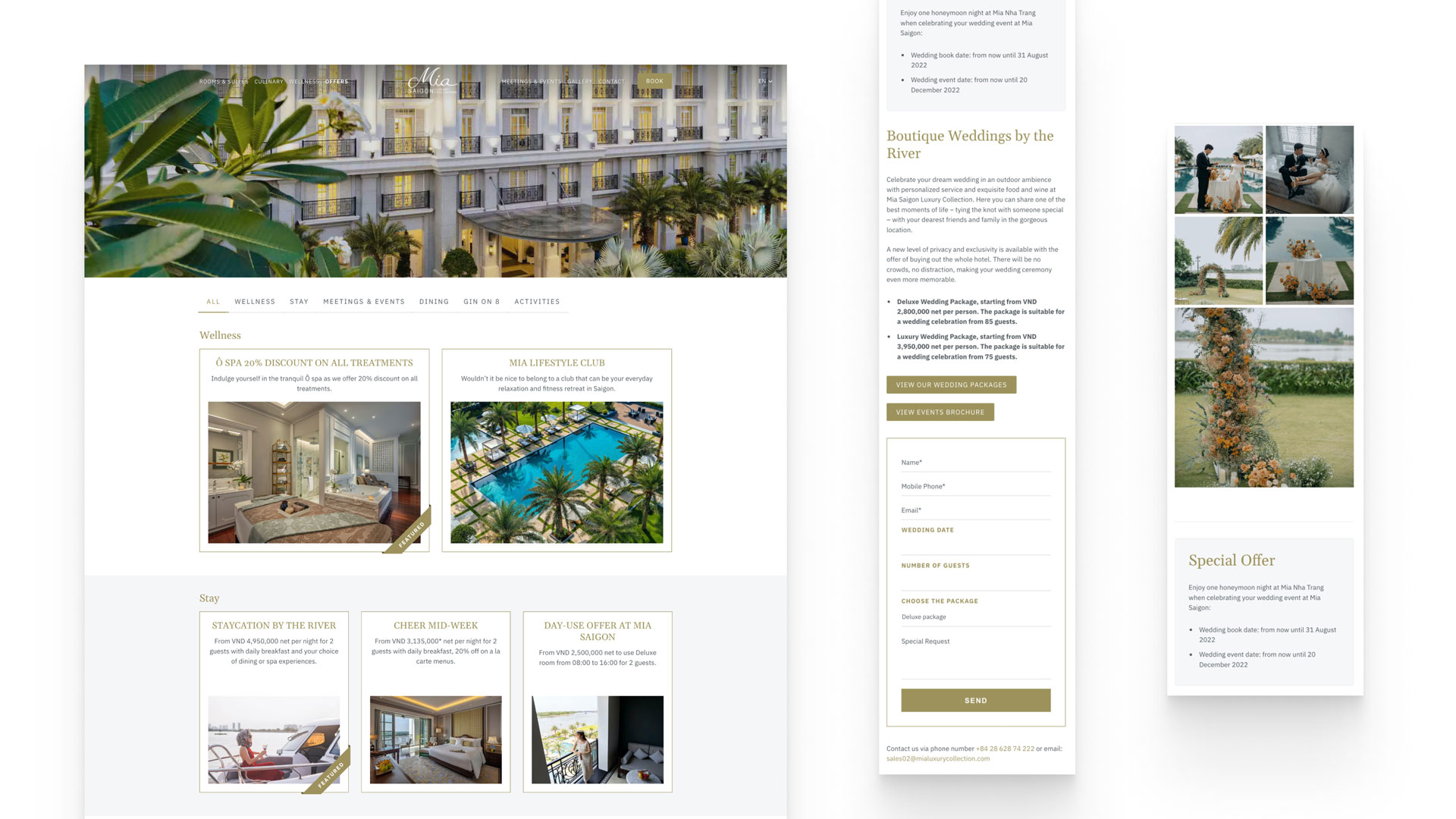 THE OUTCOME
A stunning hotel website design that matches the elegance of the hotel
An optimized and flexible platform to accommodate the constant changes required by the in-house digital marketing team
3-month traffic: 50K