Empower a leading workplace design & build company to reach its fullest potential
Huynchi has been one of the top workplace design & build companies in Vietnam since 2003, focusing on creating effective workplace environments; designing and delivering corporate interiors, architecture, corporate campuses, and R&D facilities.
The challenges
With offices in two biggest cities of Vietnam and a diverse portfolio of both international and local clients, for over 18 years Huynchi has not done any marketing activities nor built brand awareness in the market. Realizing that it was challenging for their team to approach new clients, expand the business and even to recruit new talents, in 2021 Huynchi decided to do a rebrand and engaged us to help them with the new website.
Discovery
We started our Discovery session by analyzing Huynchi's business objectives, target audiences and industry through online interviews with the founder and the internal team. With the help of our partner, we also conducted a thorough research to generate a list of relevant keywords to ensure a healthy organic growth of the new website. Taken into account user needs and user journeys, we created the new sitemap and a wireframe to establish the basic structure of all pages before visual design.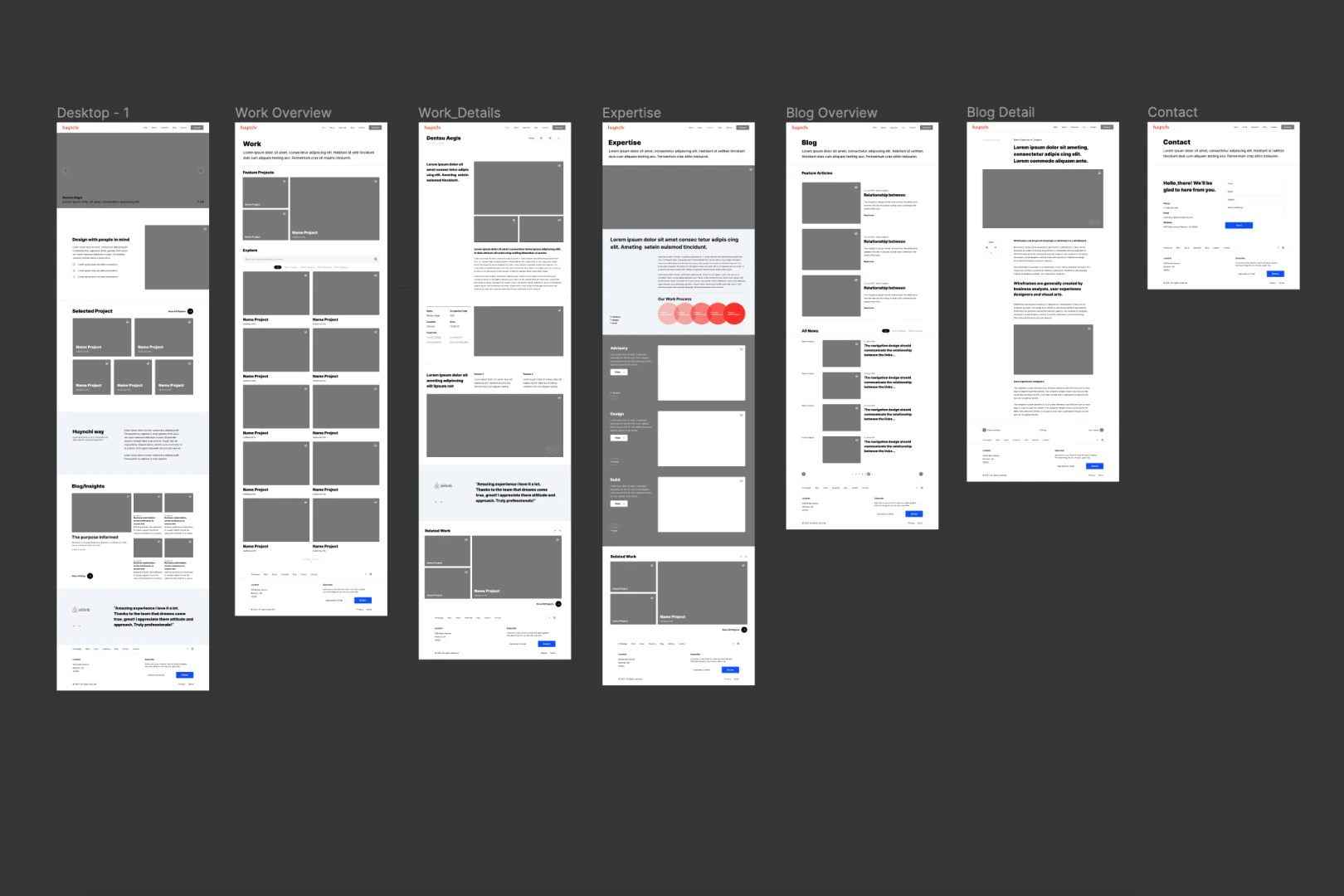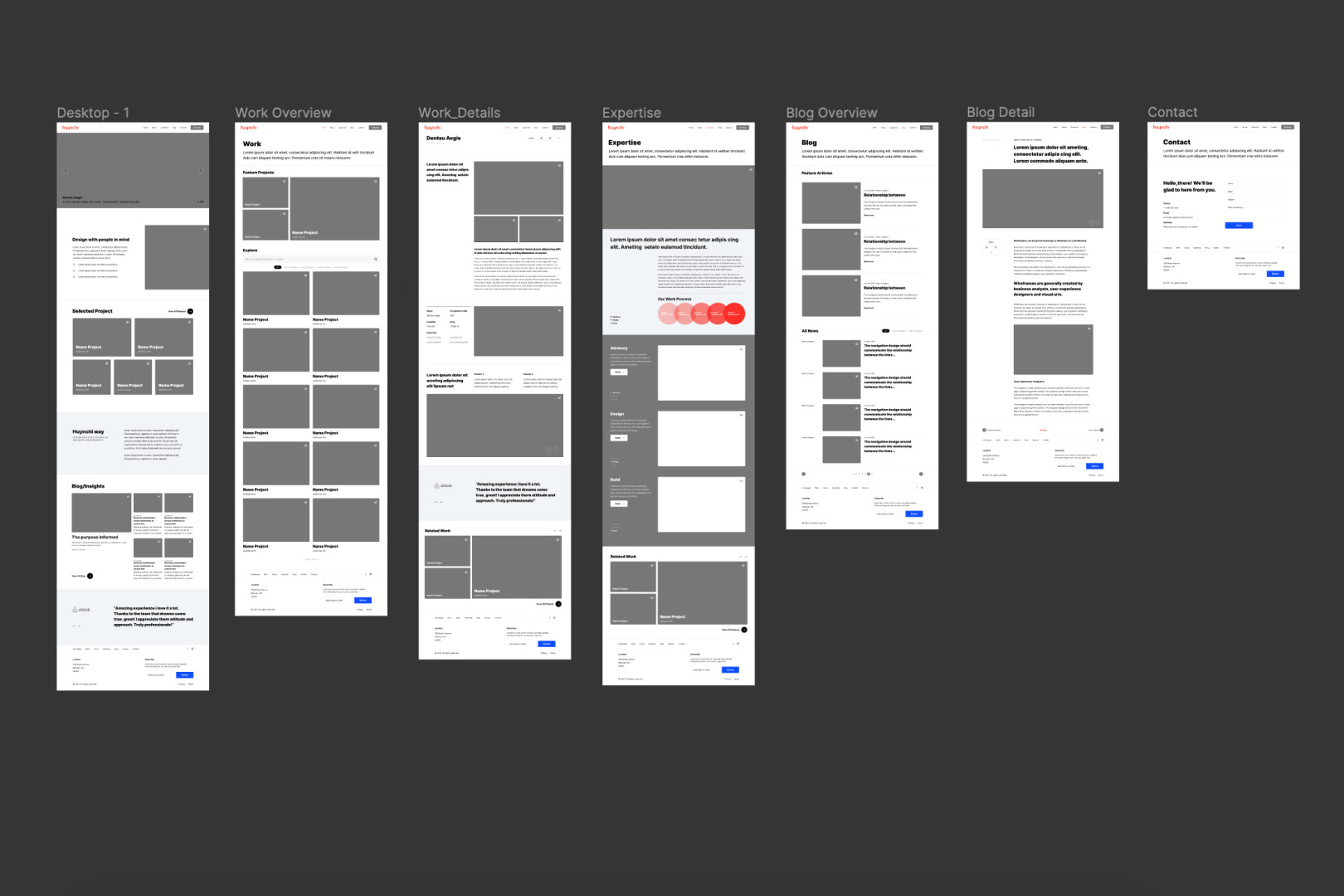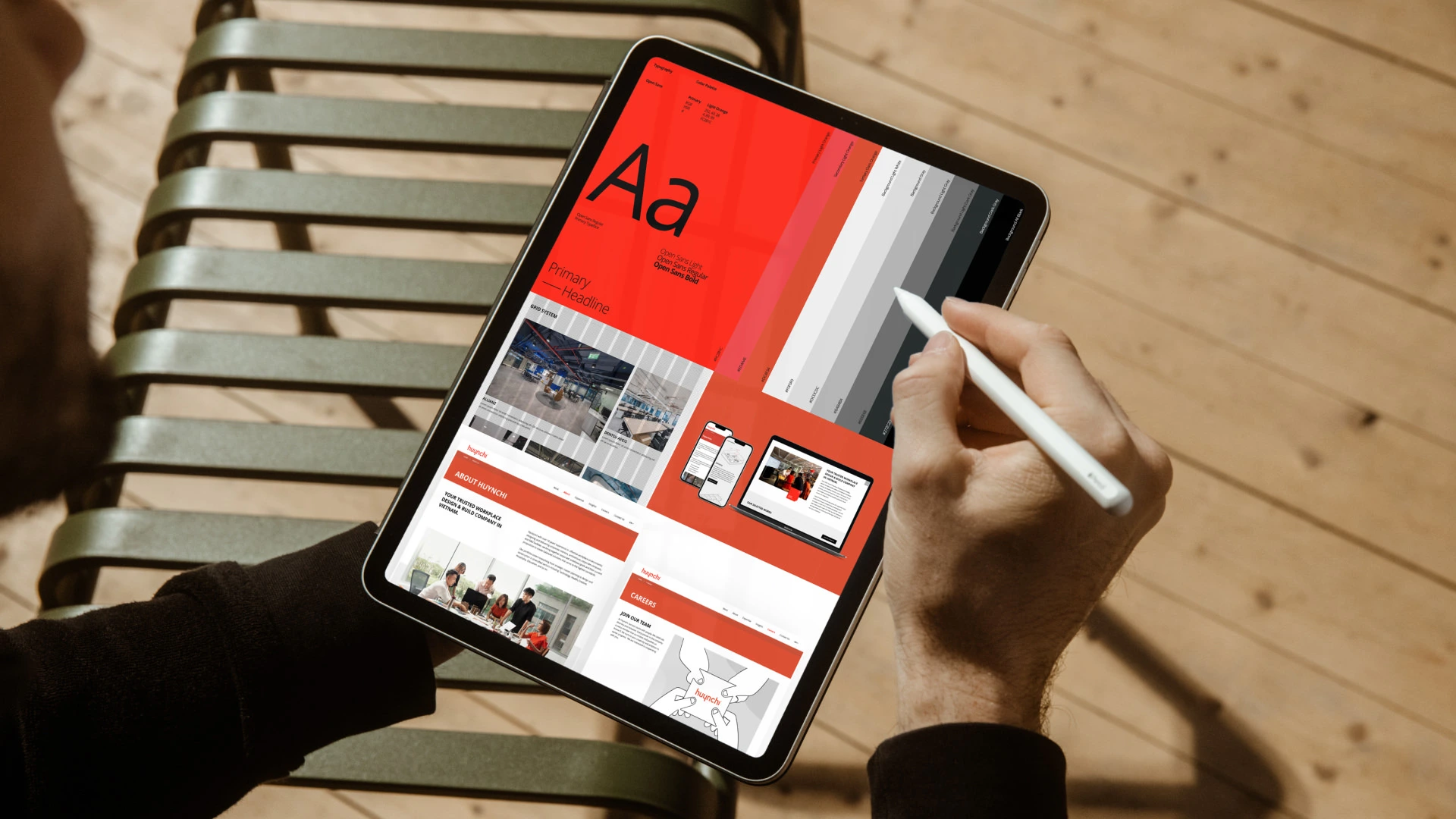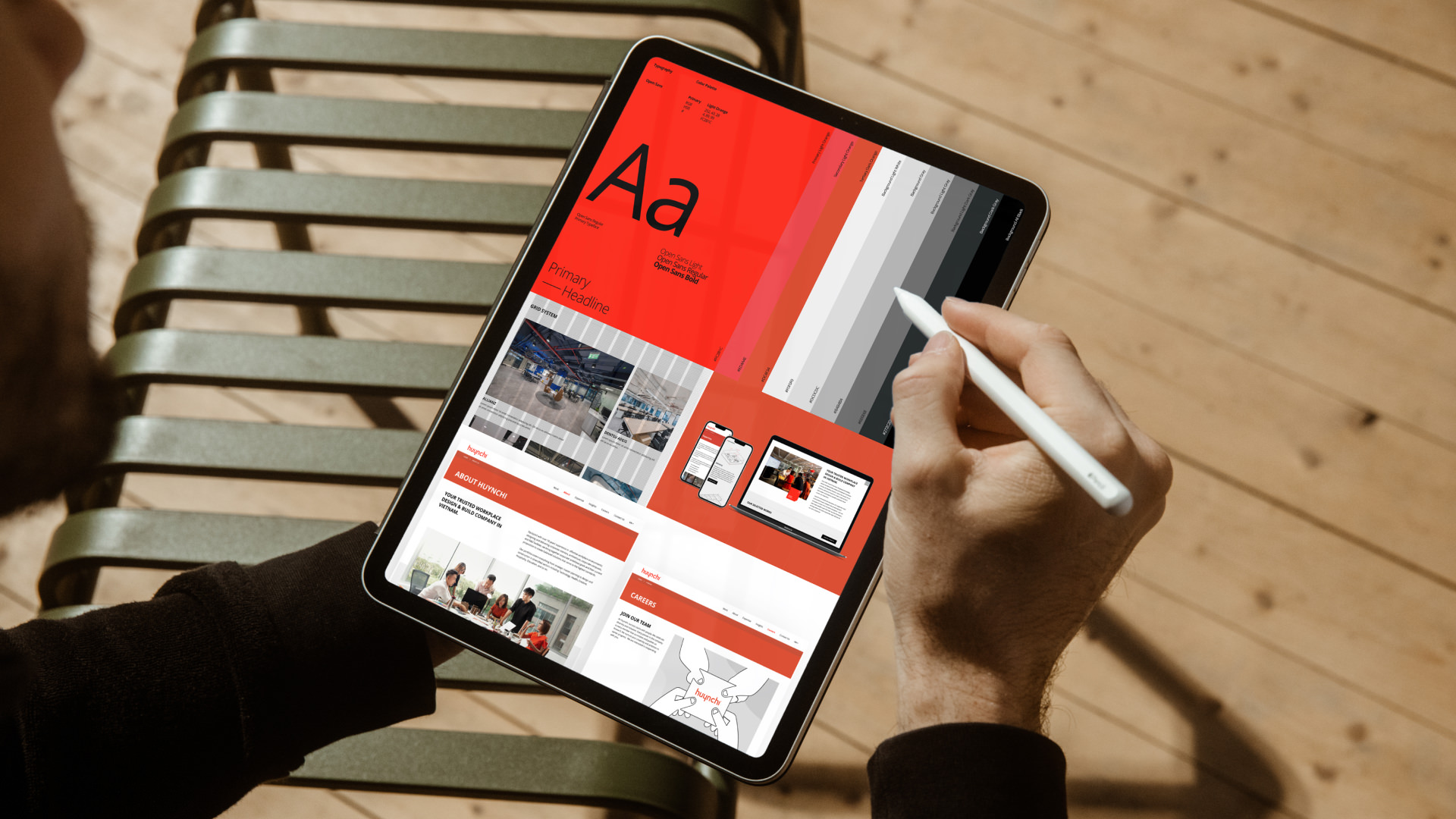 Homepage Design
Our homepage starts with a fullscreen, sliding banner to showcase Huynchi's latest projects as the first view of the website. To ensure that the menu items and project information are always visible regardless of which background image is used, we add a frosted glass layer to the design which is also inspired by the glasses commonly found in office design. The second section gives viewers a quick introduction about the company, followed once again by the project portfolio, which is the most important content for any design firm. The homepage then continues with Huynchi's unique selling points, a section for knowledge sharing and last but not least, their clients' testimonials and logos as nothing helps establish a company's credibility better than the names of their clients.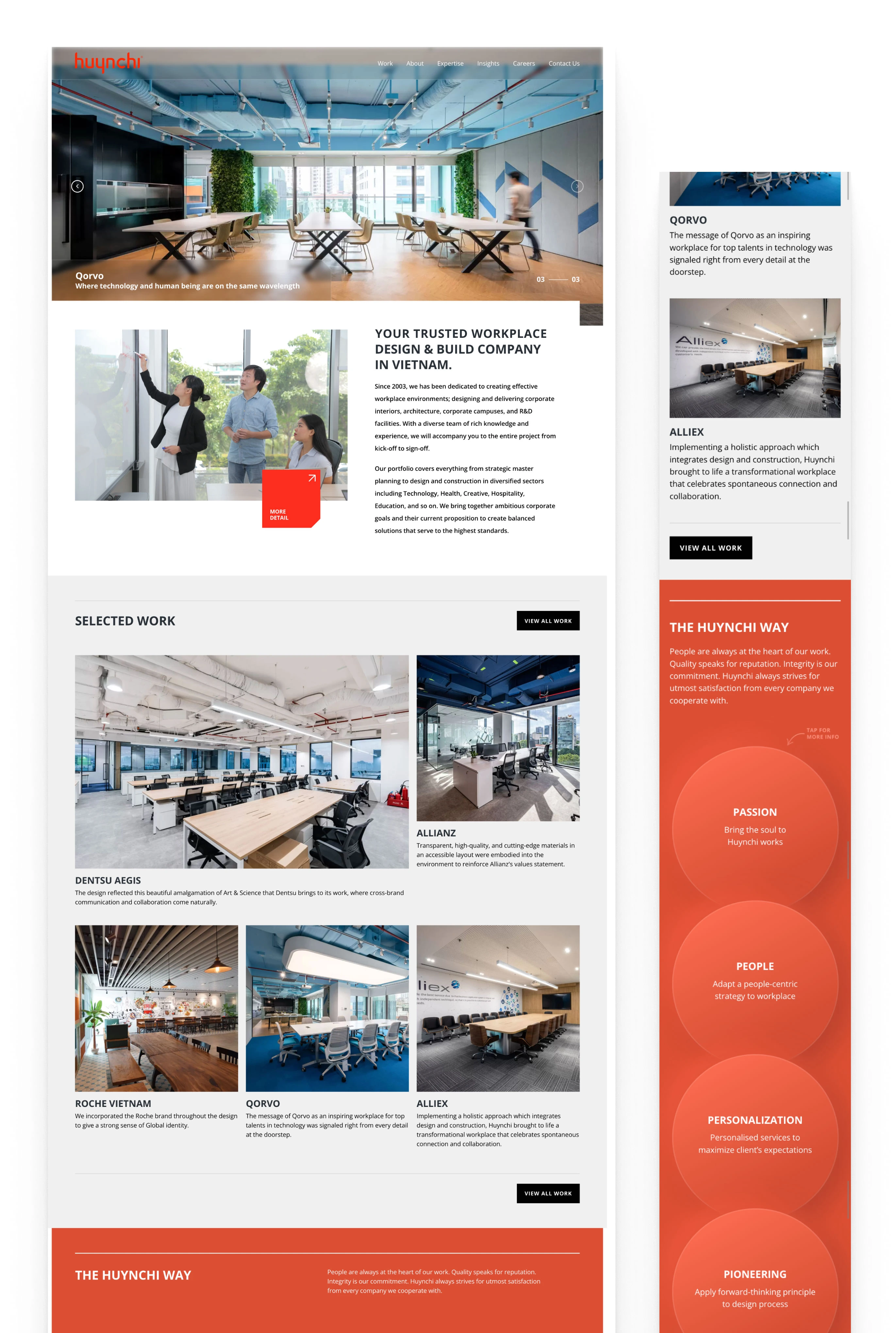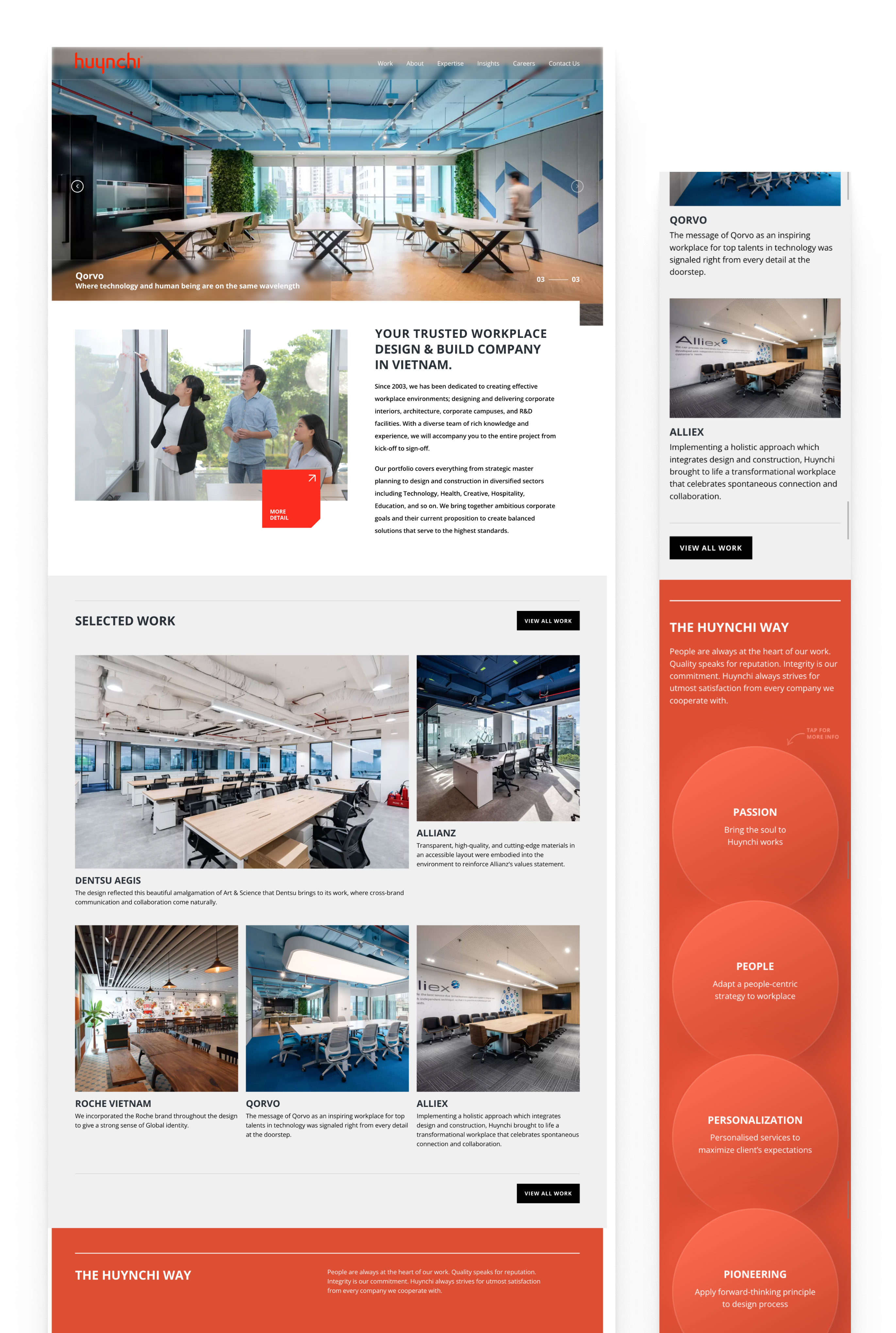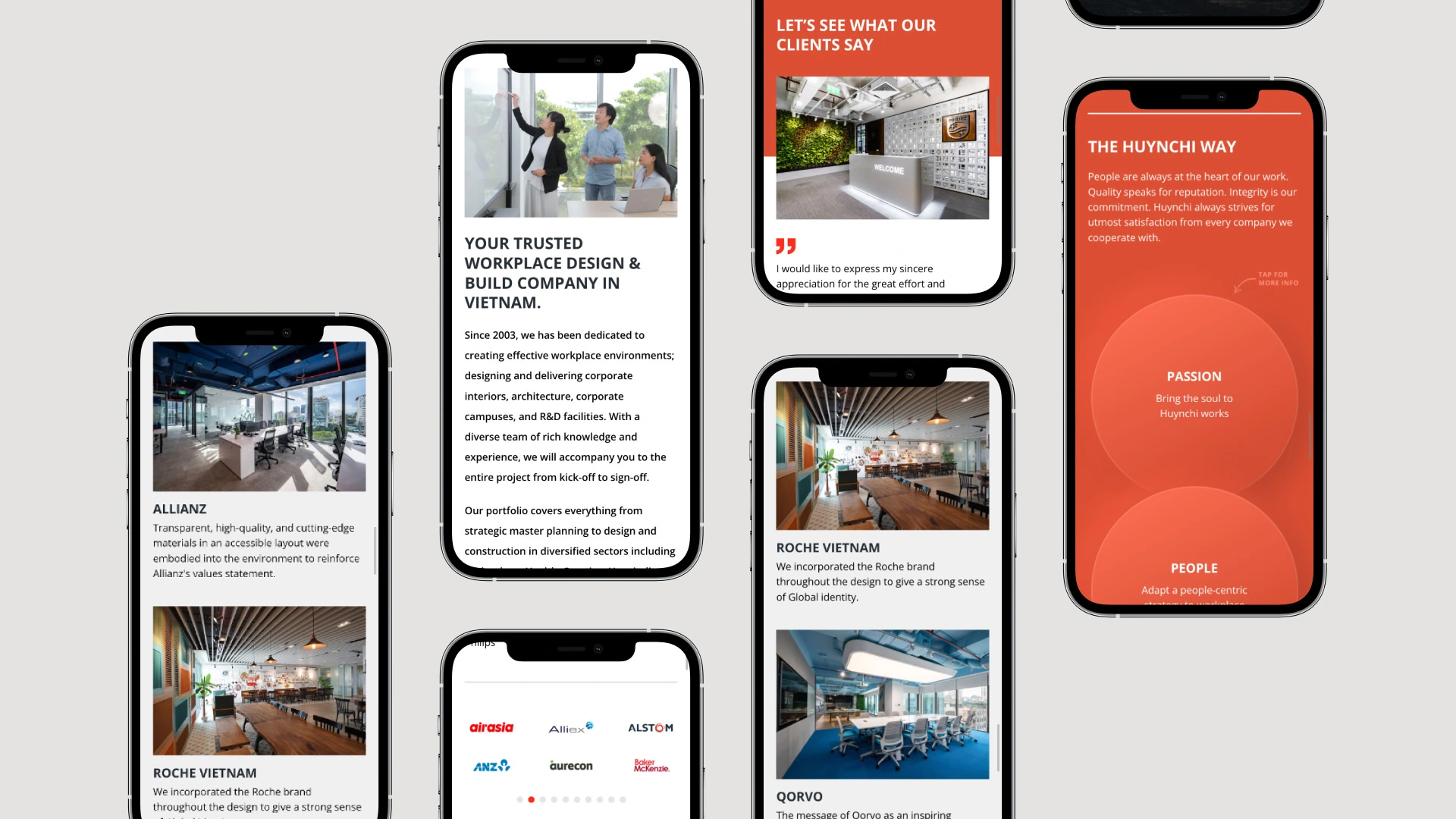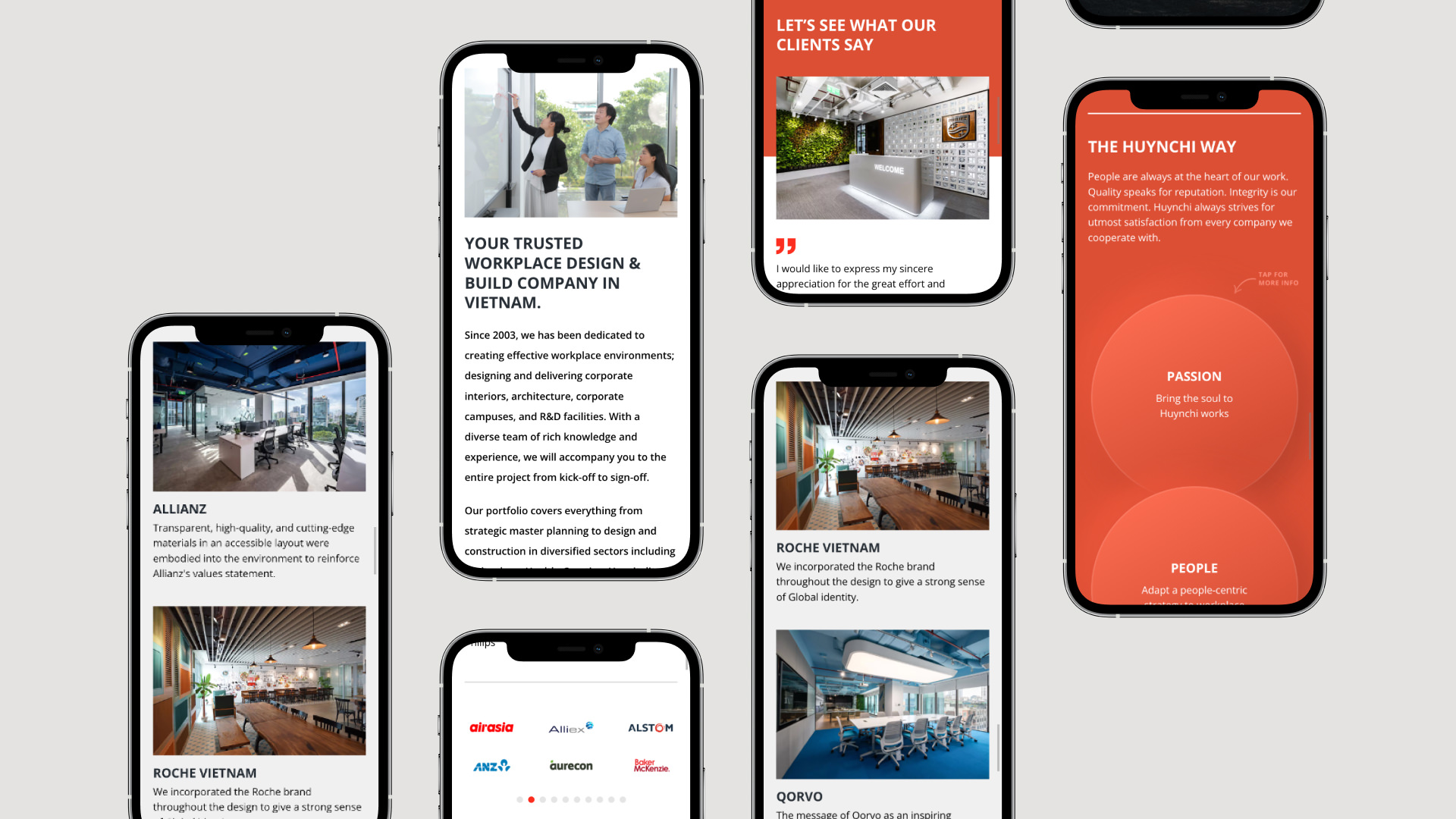 Project Landing Page
As the most important page on the website, the portfolio design must be clean for the project photos to stand out, but at the same time intuitive enough to help viewers quickly find what they are looking for. We started the page with a section for featured projects, followed by a search bar and a full list of all projects sorted chronologically. A grid layout for portfolio can be quite boring so what can we do differently? We incorporate different thumbnail sizes and shapes to create a more dynamic design, but we developed it in a way that regardless of what thumbnail photo is uploaded, they will be cropped and resized accordingly to make sure that the layout always follows a specific display rule. Our Ajax search bar allows users to search by project name or filter them by industry.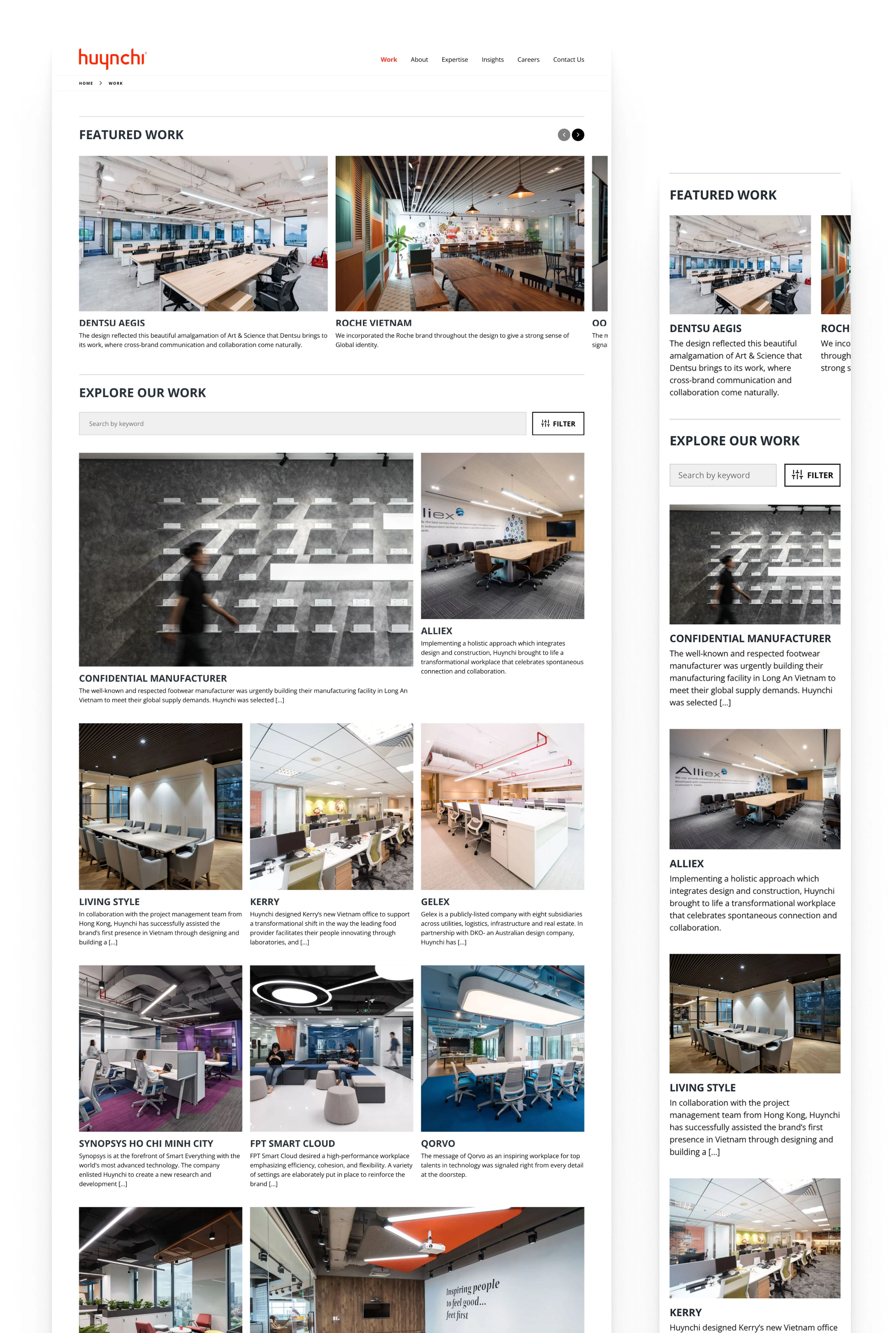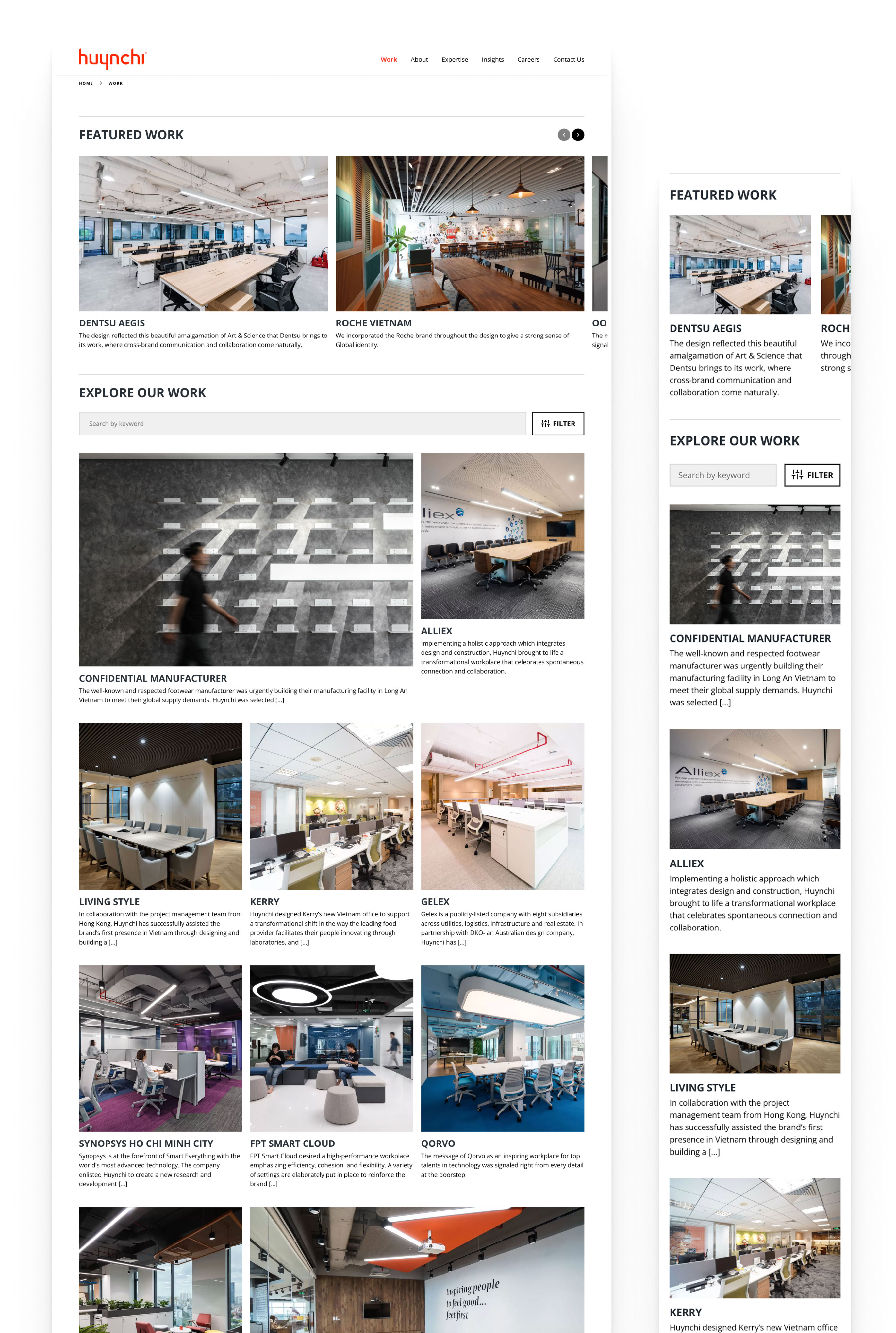 Project Detail
Huynchi is not just a design or construction firm. They provide full solutions starting from workplace strategy to move management and post-occupancy maintenance, so for their portfolio a simple image gallery is not good enough. We wanted to design a case study page where they can tell a unique story about the project starting with who the client is, what their challenges are and how Huynchi can help.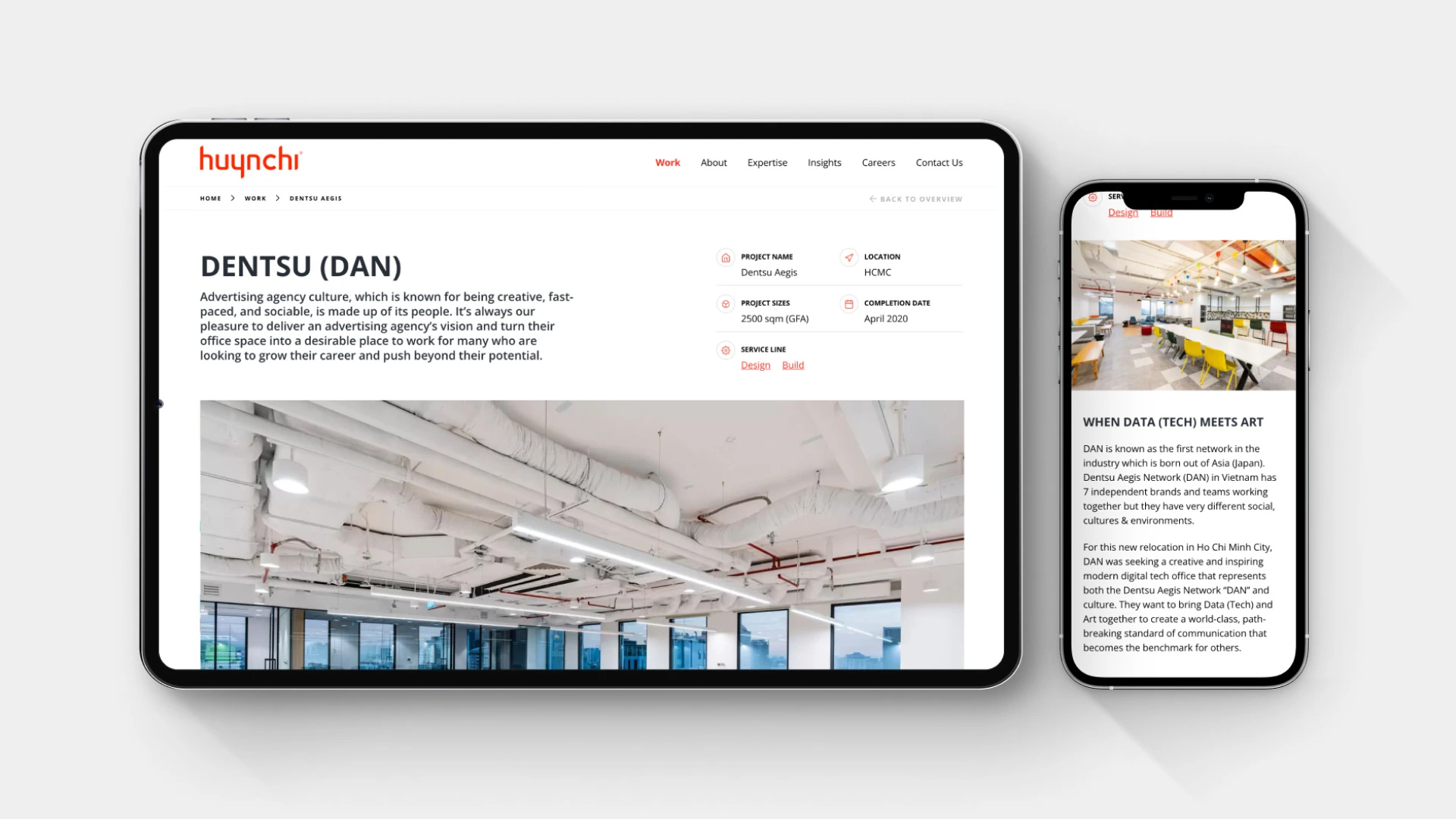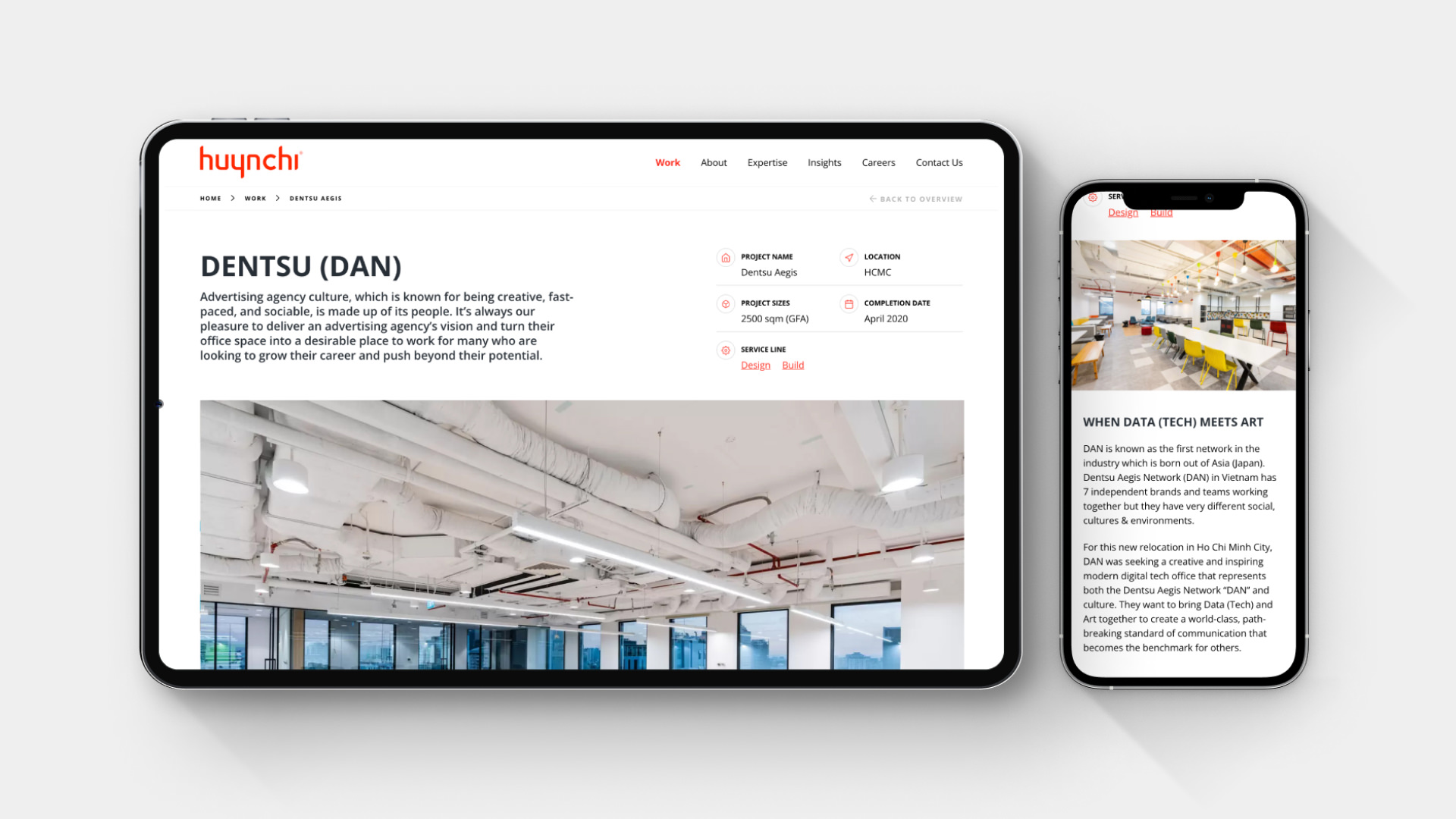 Expertise
On Expertise landing page, we started by explaining Huynchi's working process from Insight, Ideation to Implementation. It was then followed by the 3 service categories that they offer: Advisory, Design & Build with links to detail pages. The page ends with a project section to convert viewers to explore more of their latest work.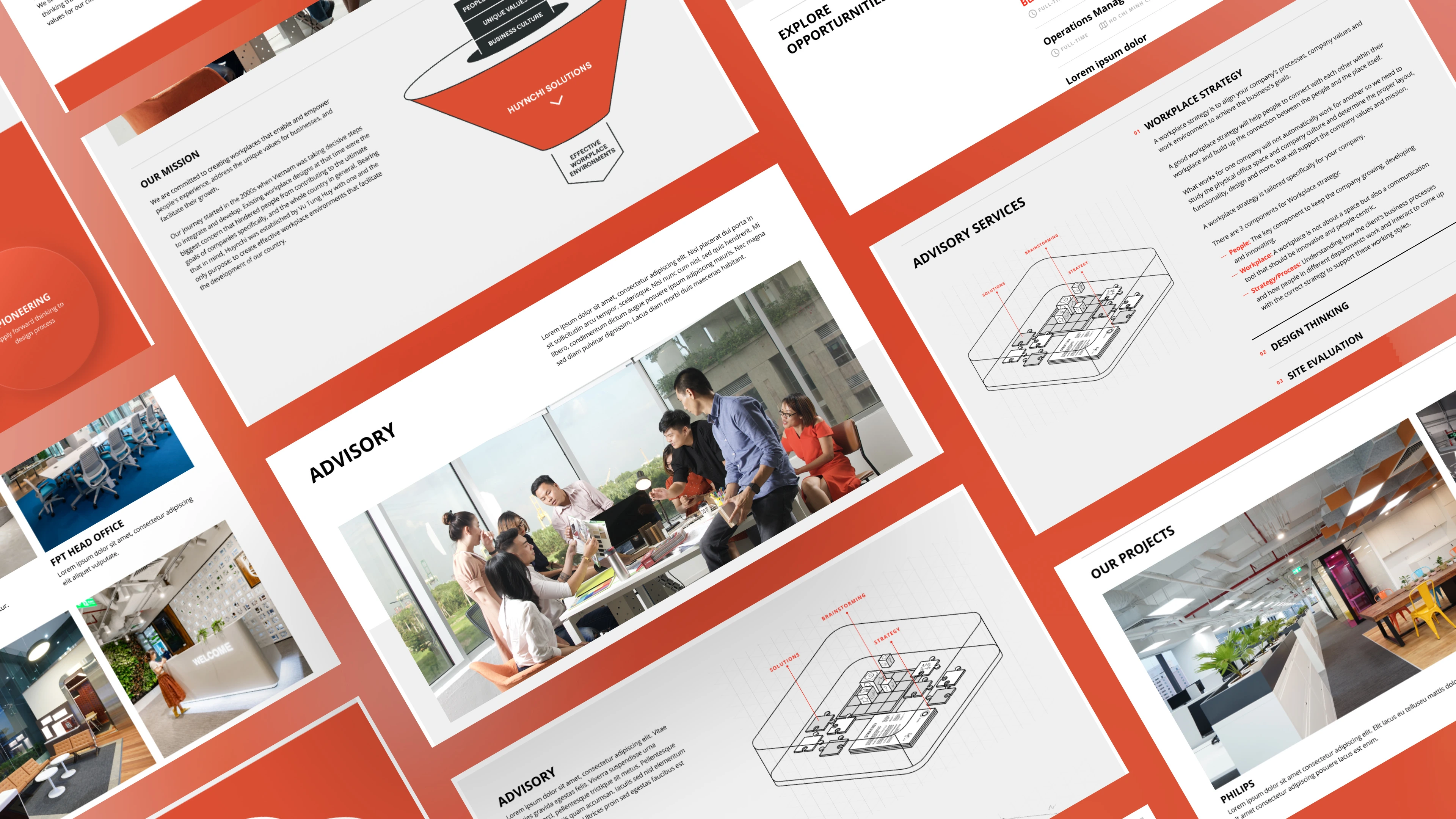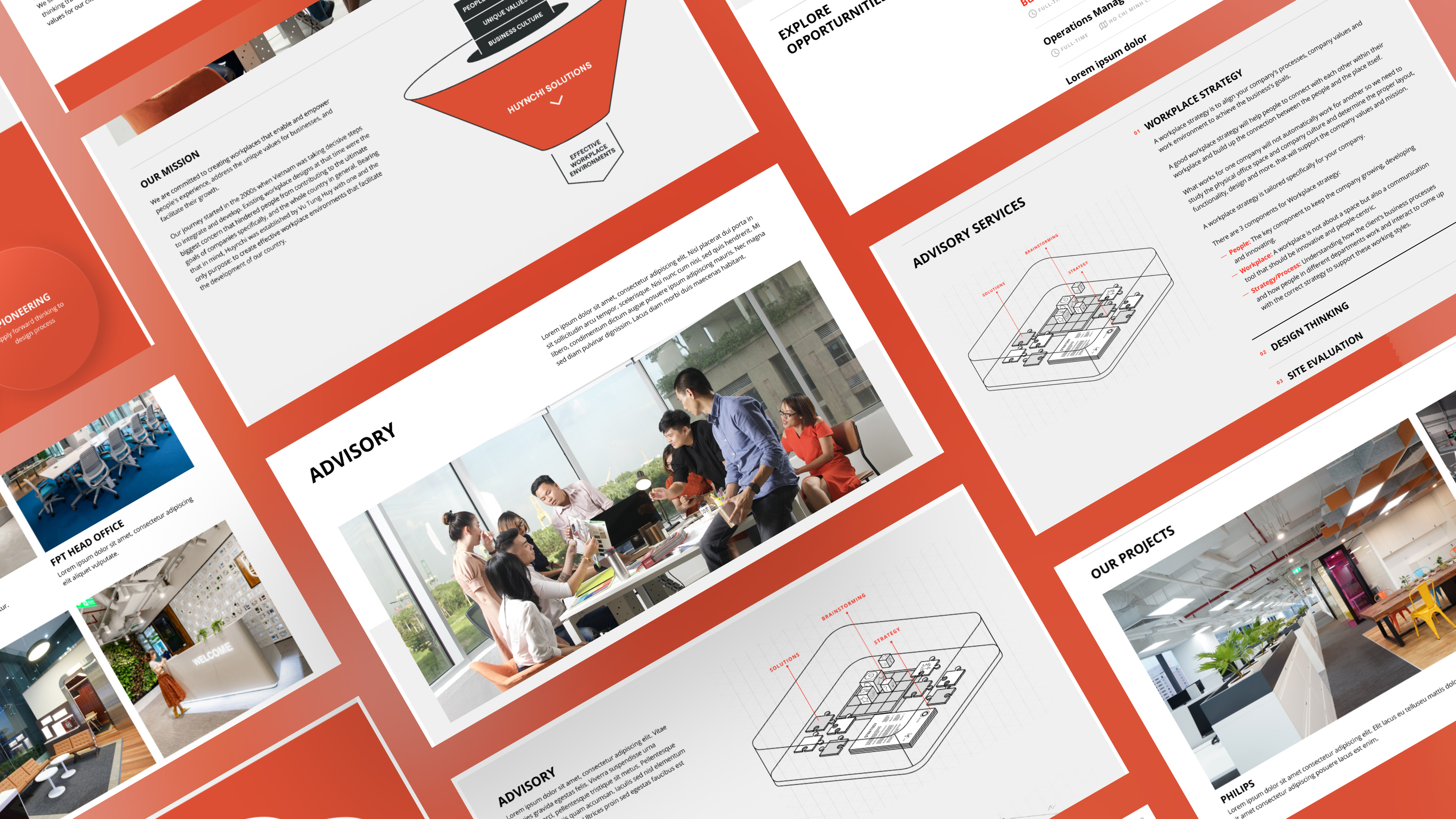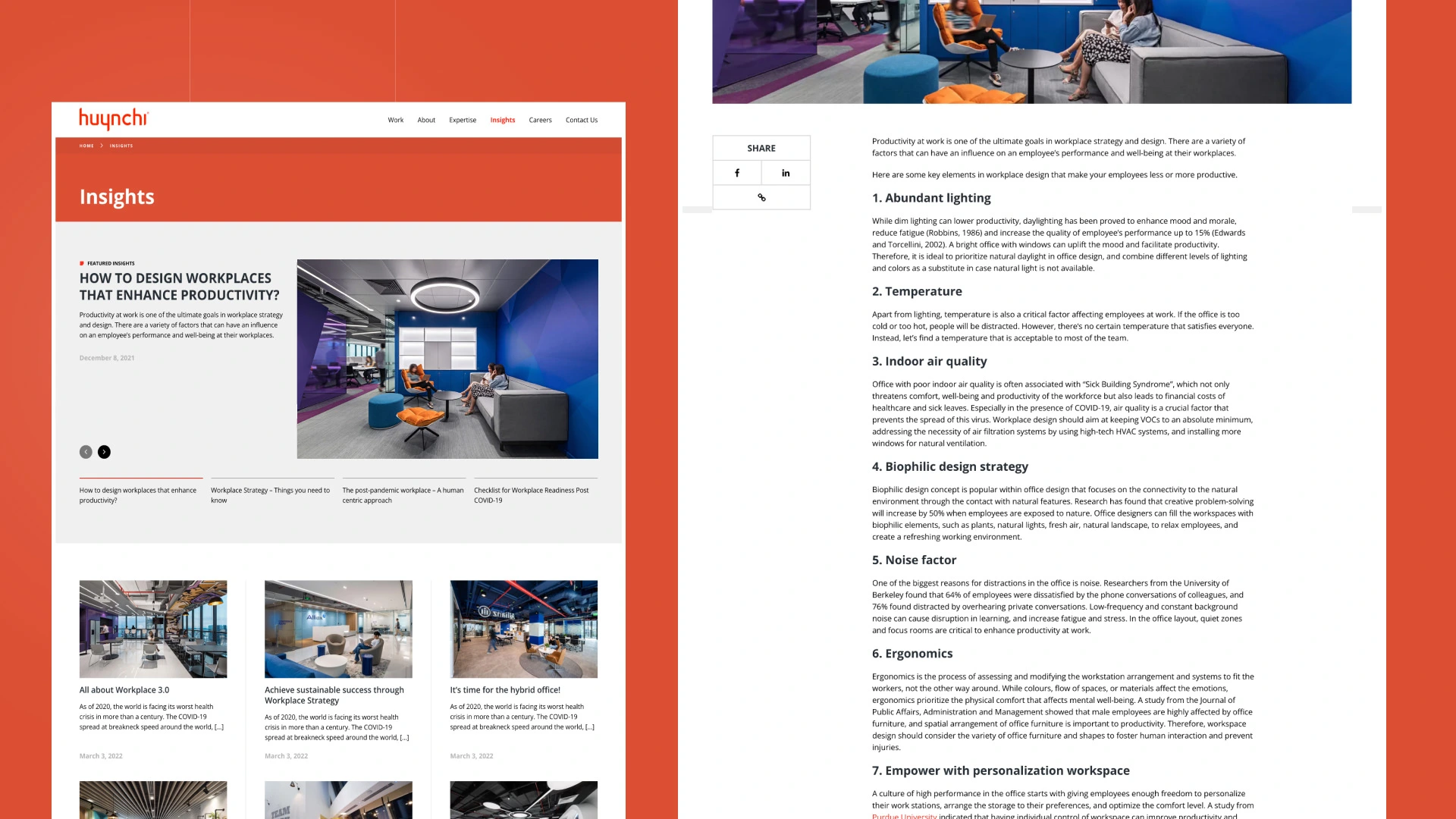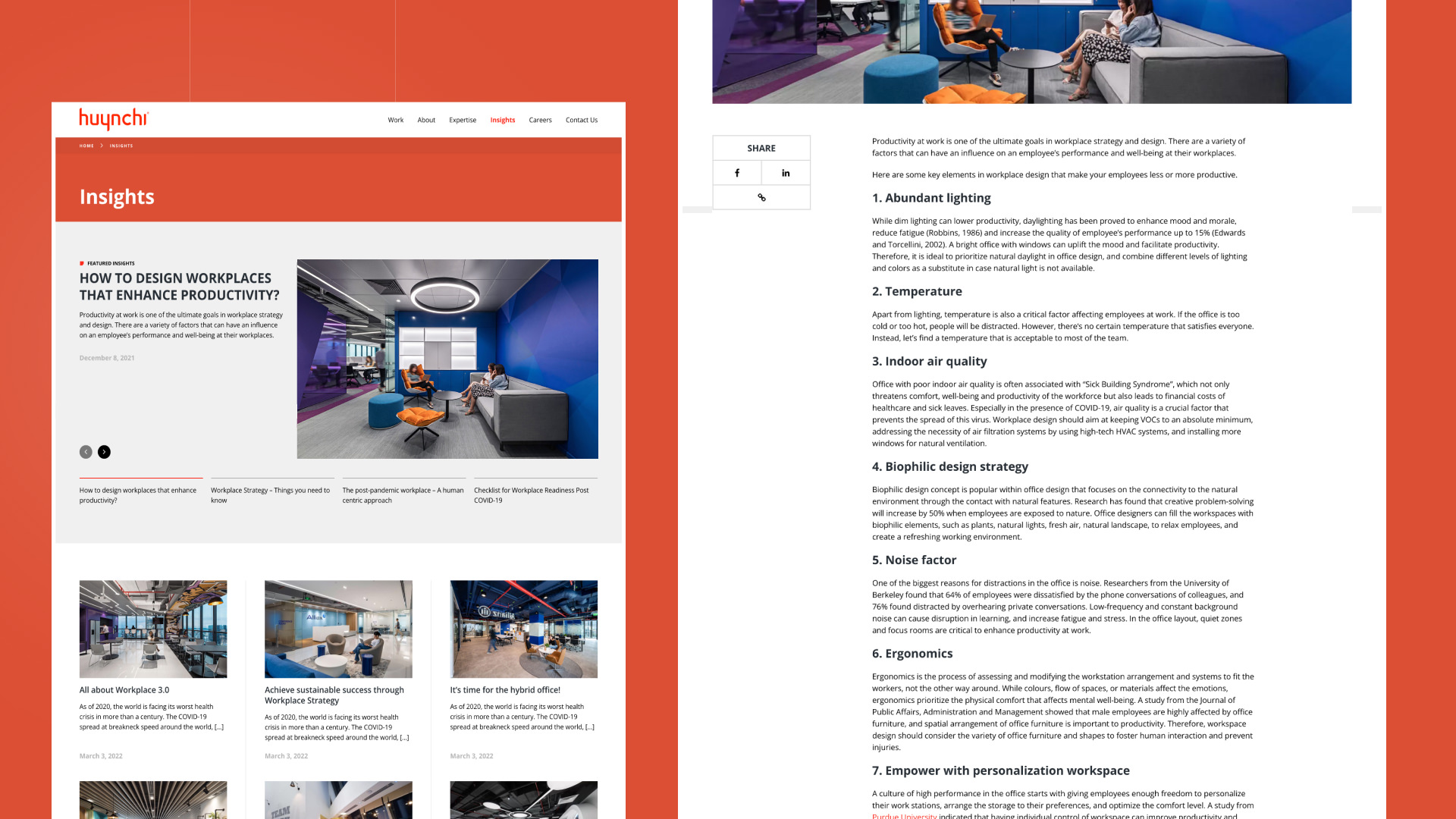 Insights
A Blog page with high-quality, insightful articles not only helps Huynchi to affirm its position as one of the market leaders, but also helps the website to achieve better ranking for relevant keywords on search engine.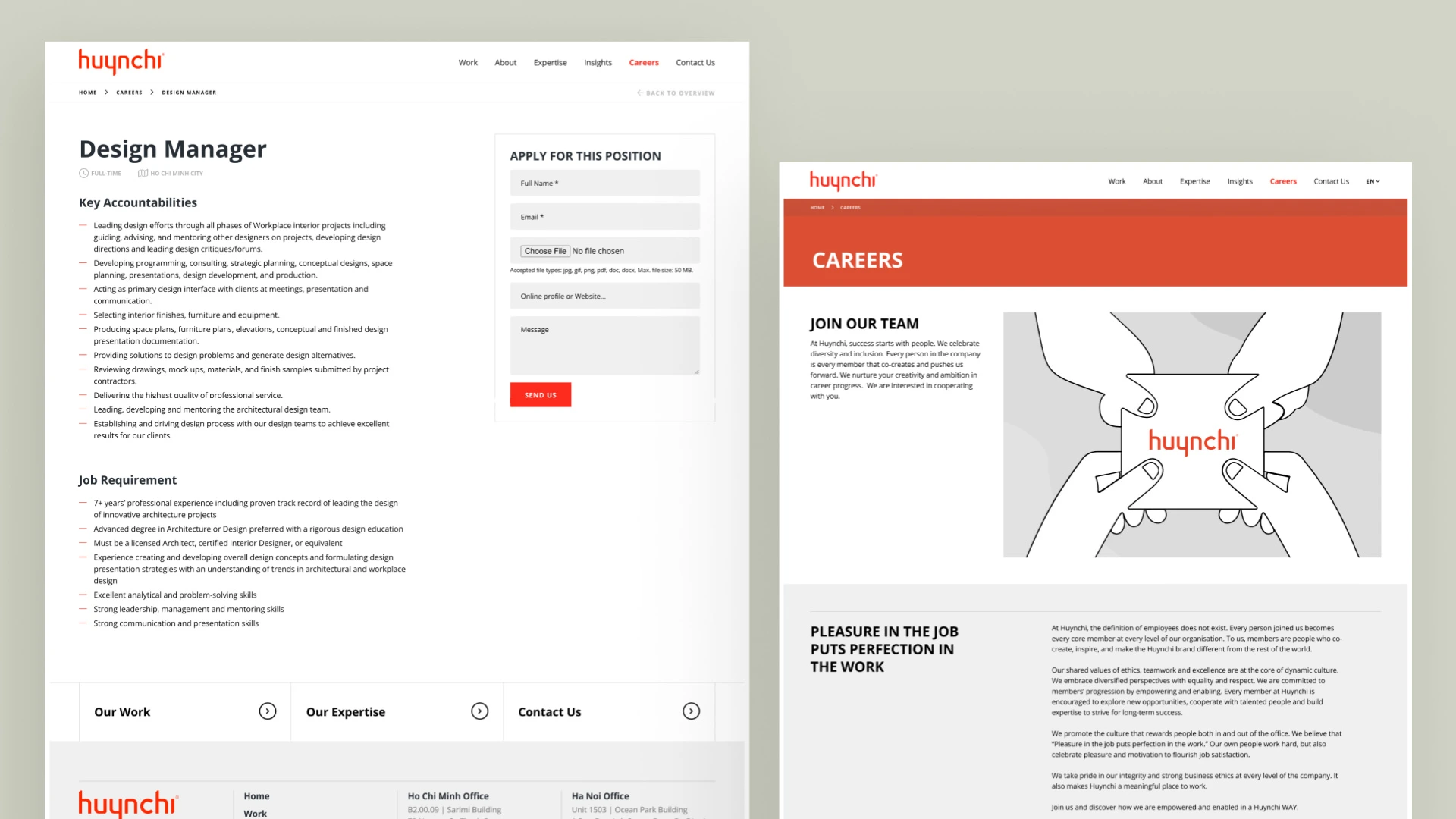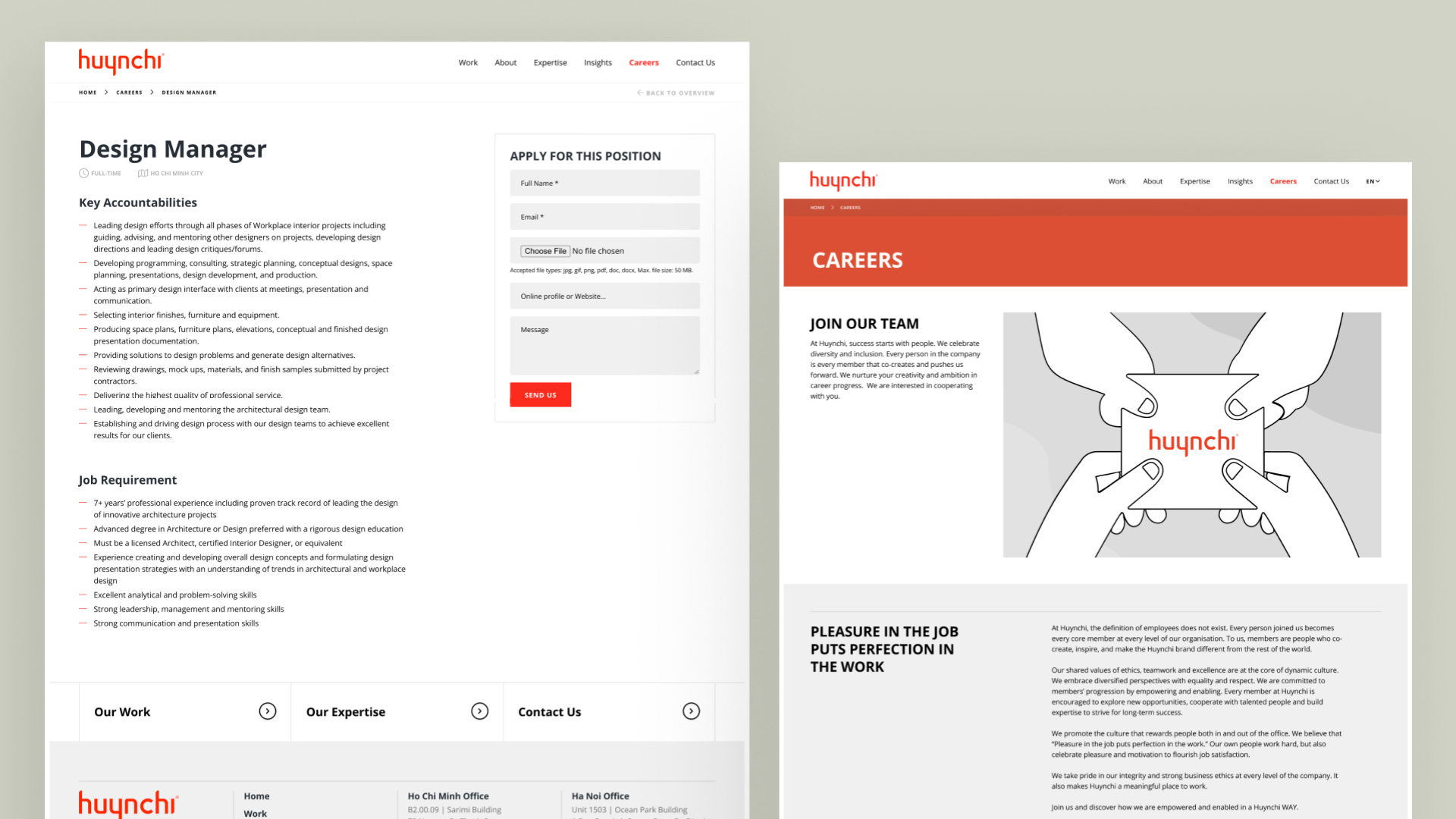 Careers
A simple and intuitive design for Career page on the website plays an important role in recruiting new talents for the company
THE OUTCOME
Professional, user-centered website design with better UX and content strategy
Custom WordPress CMS that allows easy content update & maintenance
Healthy organic SEO growth
Increase brand's awareness and followers on all digital platforms