Inspire future leaders to join a post-graduate program through a story-telling website
RMIT University Vietnam is the Vietnamese branch of the Australian research university the Royal Melbourne Institute of Technology with three campuses located in Ho Chi Minh City, Hanoi and Danang. Master of Global Trade is a new post-graduate degree developed by RMIT in partnership with the Hinrich Foundation and a wide range of industry partners. The program is ideal for middle-management professionals not only in Vietnam, but also in the region who want to pursue leadership positions in trade-related industries.
The challenges
There had been no precedent at RMIT Vietnam that any program can have its own website. Being just a simple page with restricted content structure on the school's main site prevented their marketing team from being able to inspire and convince students to enroll to the course while maintaining their full-time positions. Trying to stay away from the informative but rigid format of most academic websites, they reached out to us to help build a story-telling website that can inspire.
Content Strategy
We kickstarted the project with a content strategy workshop to identify and analyze the user personas, messaging and user journeys with RMIT marketing team. From the findings we came up with the main story concept and site structure. We also proposed the content templates and writing guidelines so that they could prepare the content accordingly.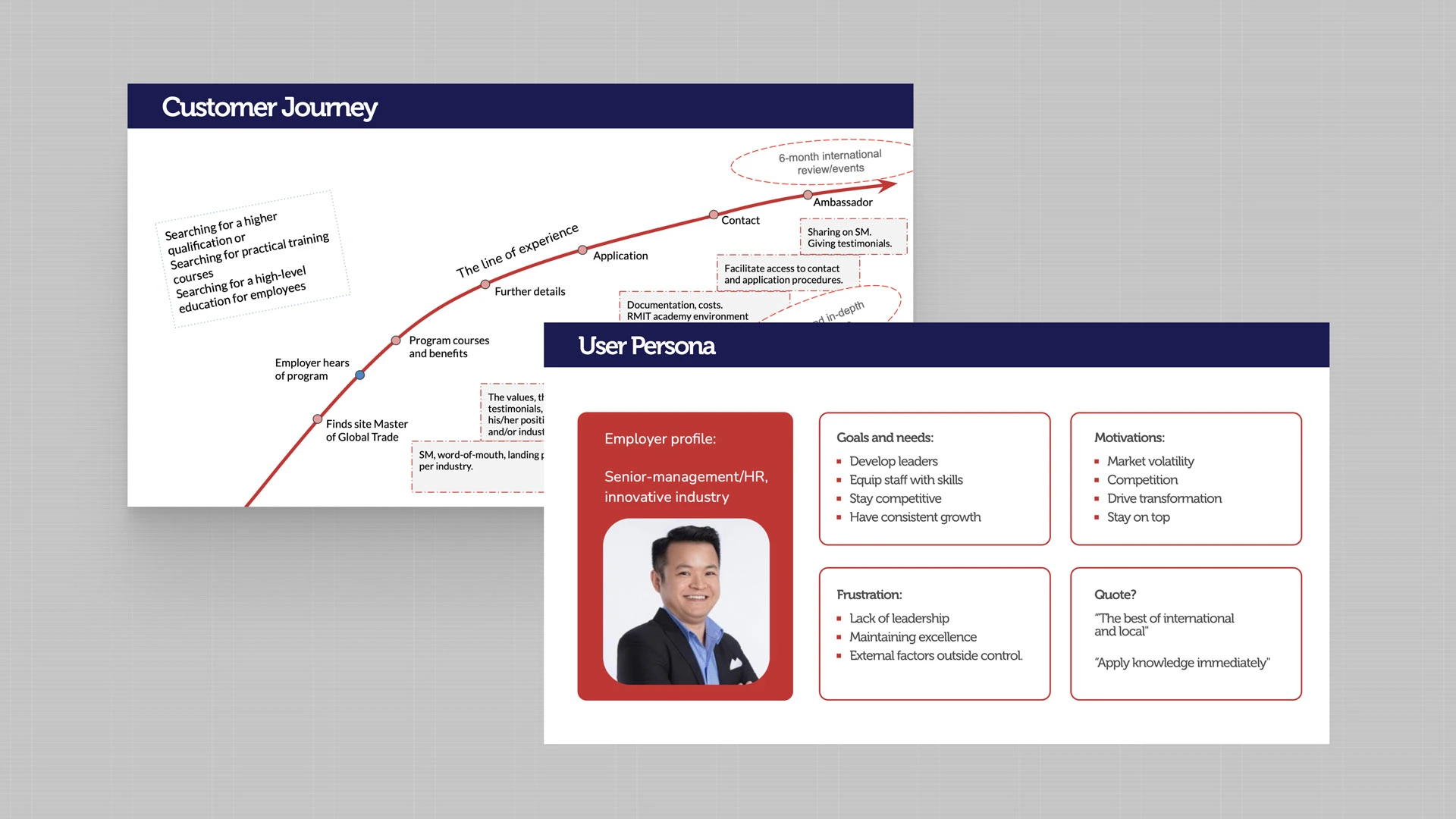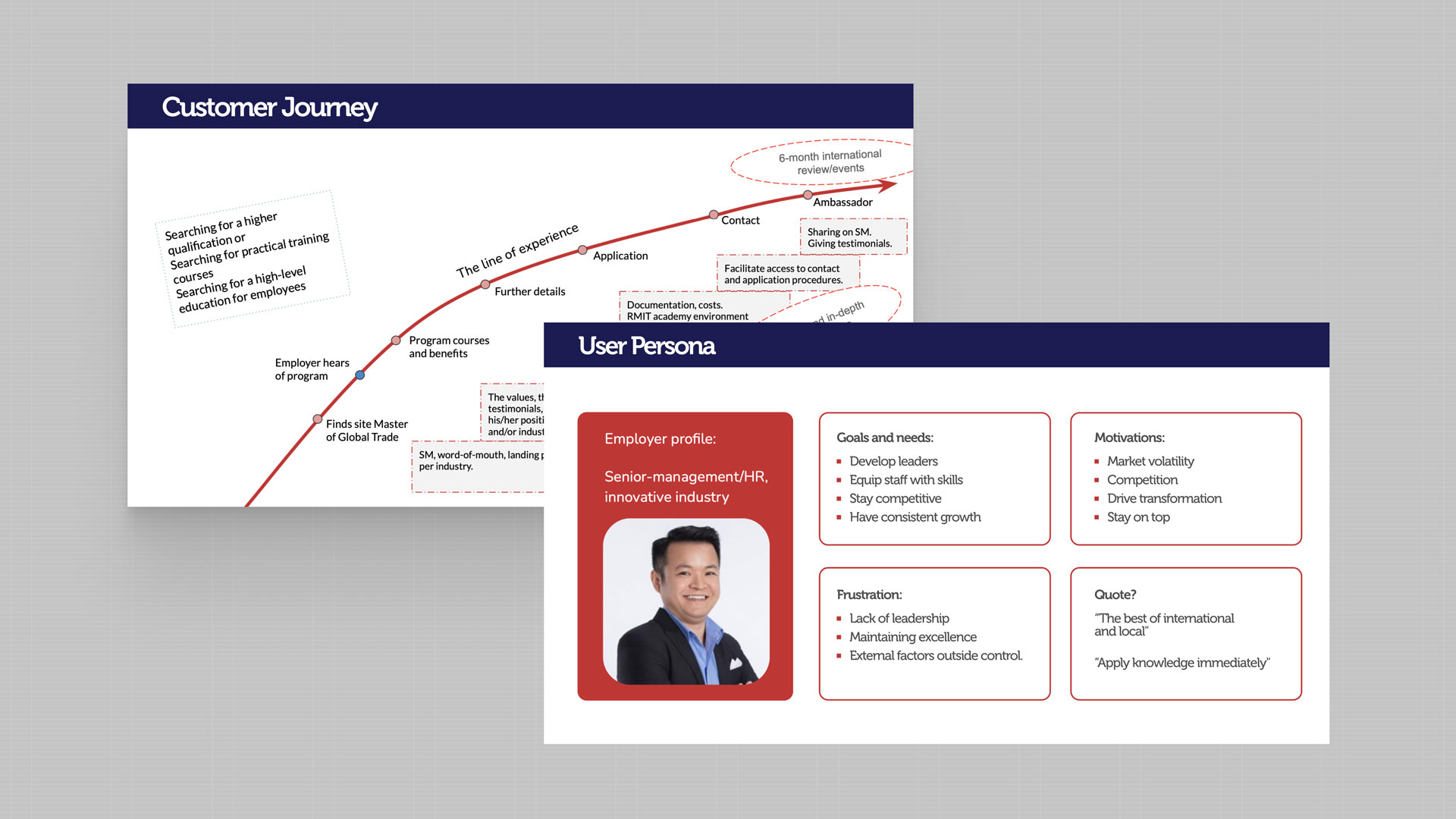 Curriculum Page
To display content of all modules offered in the program without having to leave the page we chose to use accordion to list out all the modules. For more details we let the content opened in lightbox but still maintained individual URLs for Google to index.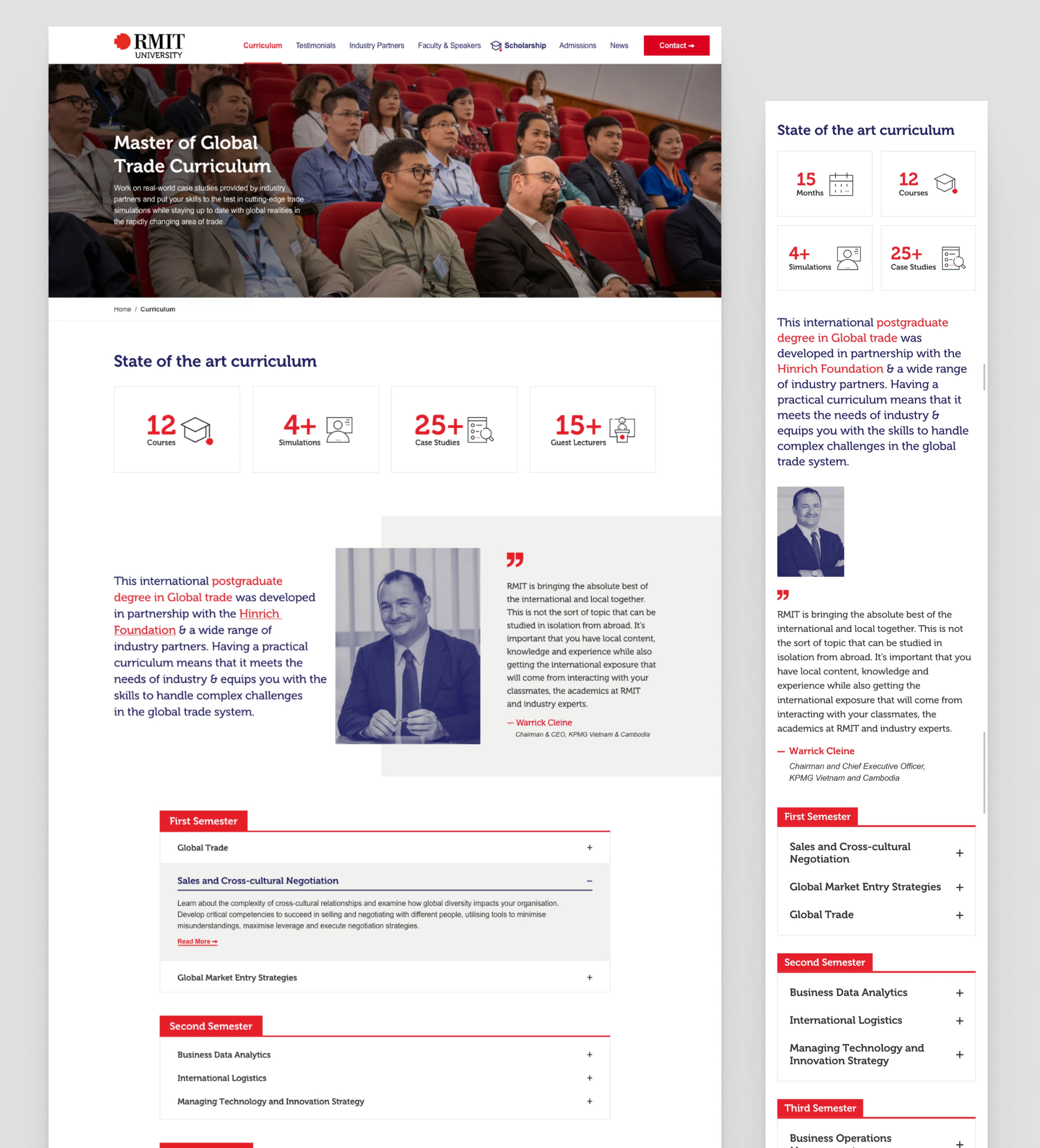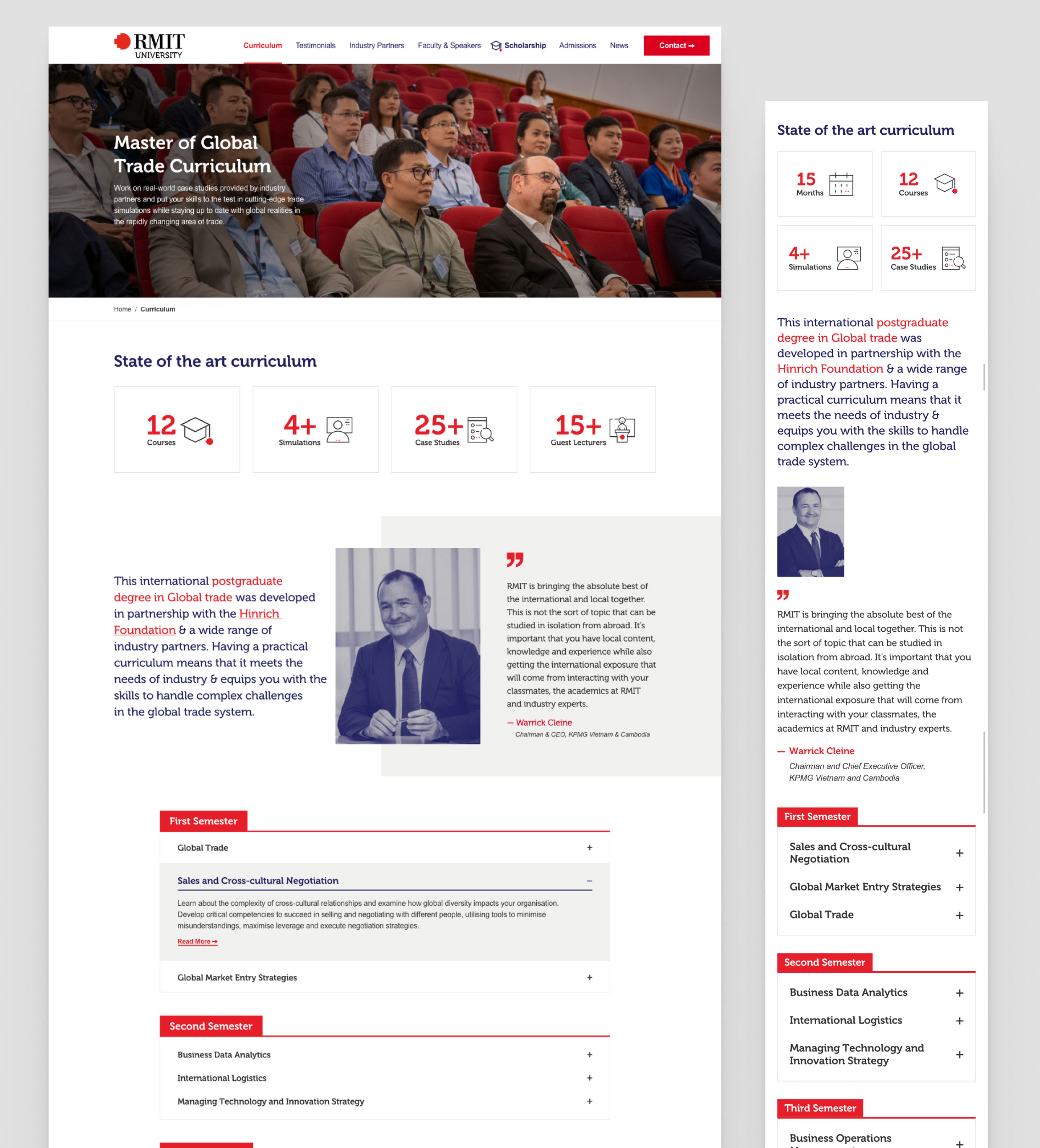 Typography
To make long content more appealing to readers, we carefully designed and coded the typography guidelines such as headings, ordered list, table…to make sure that long content pages can be structured and styled nicely and consistently.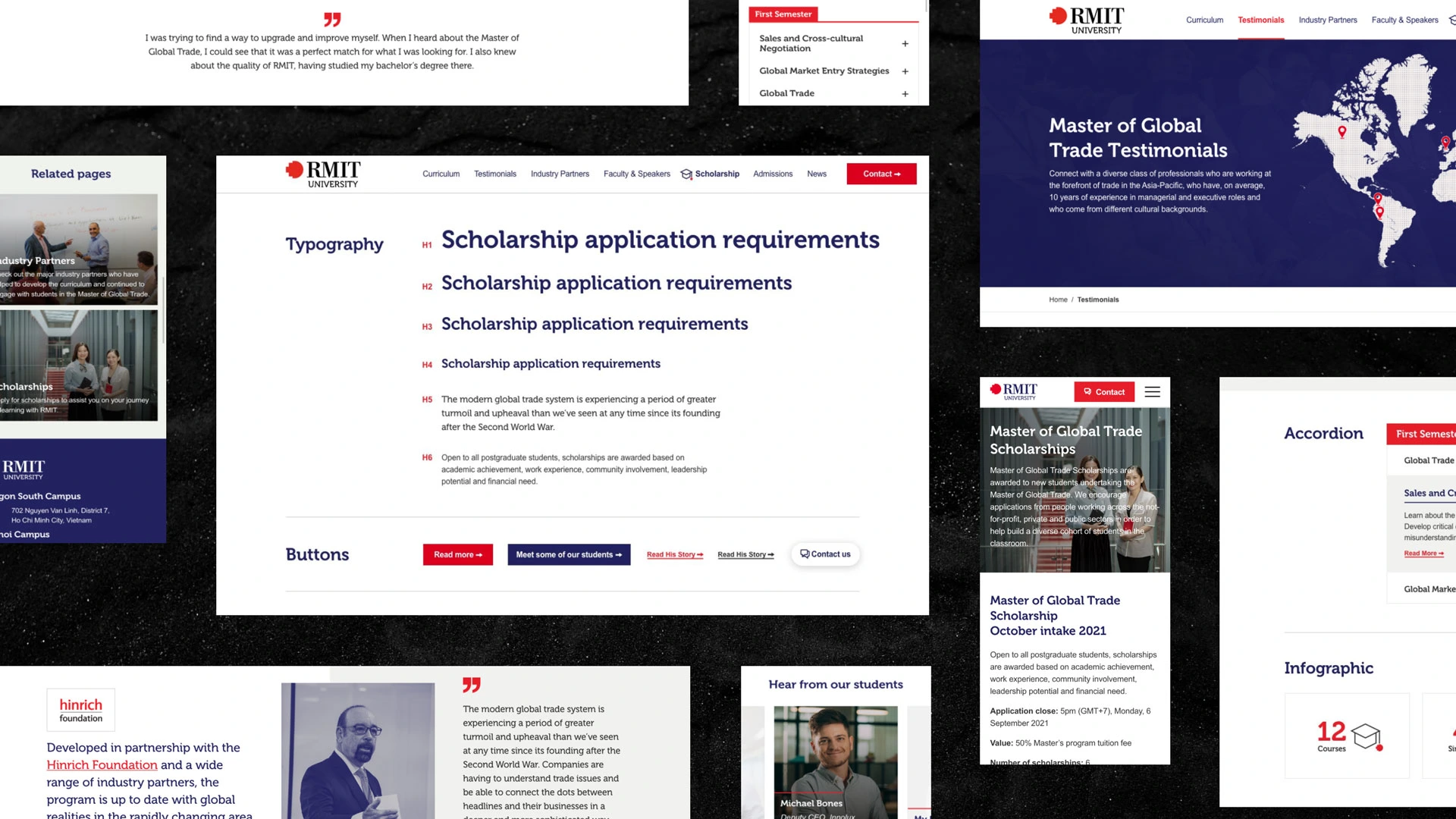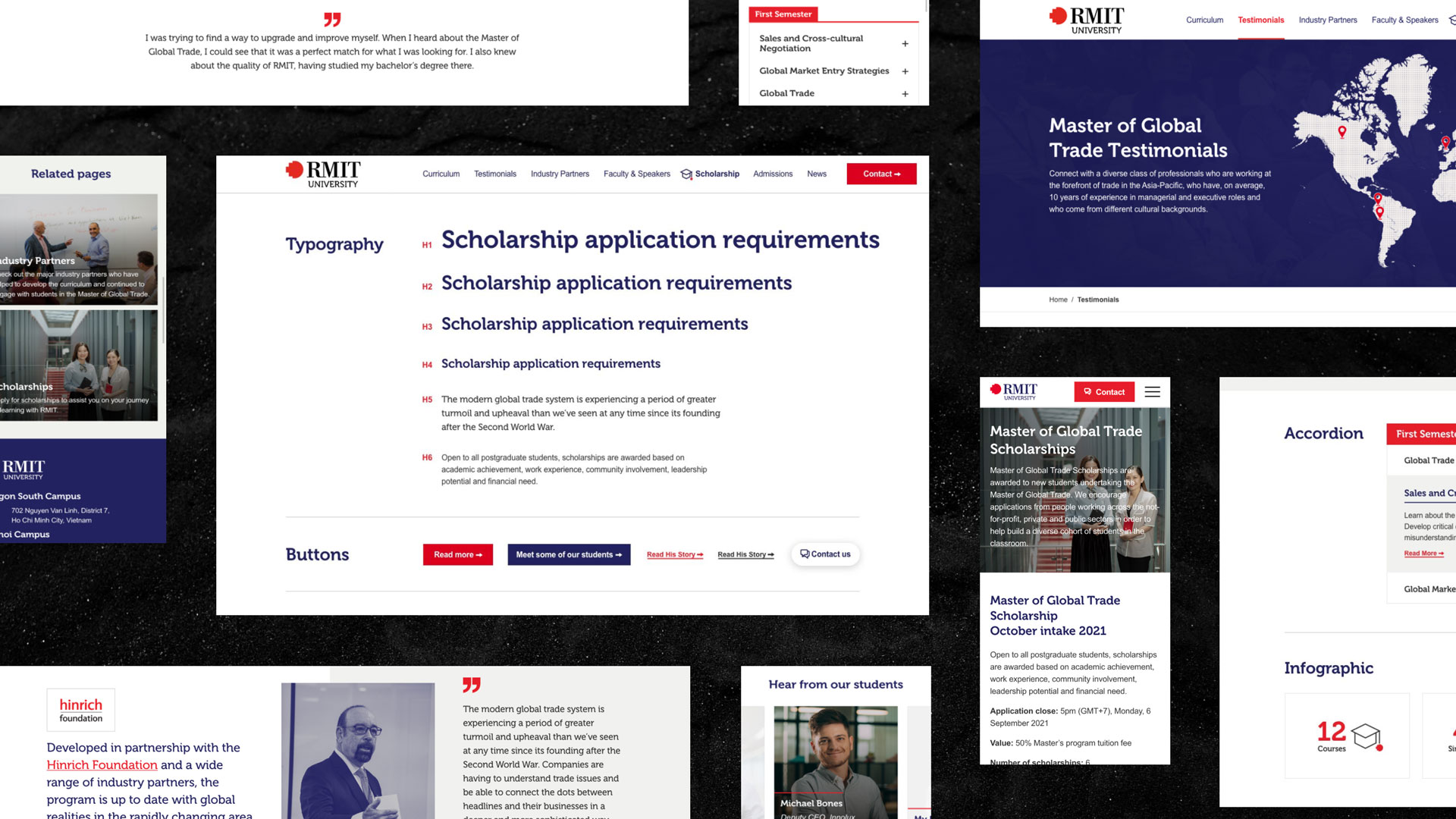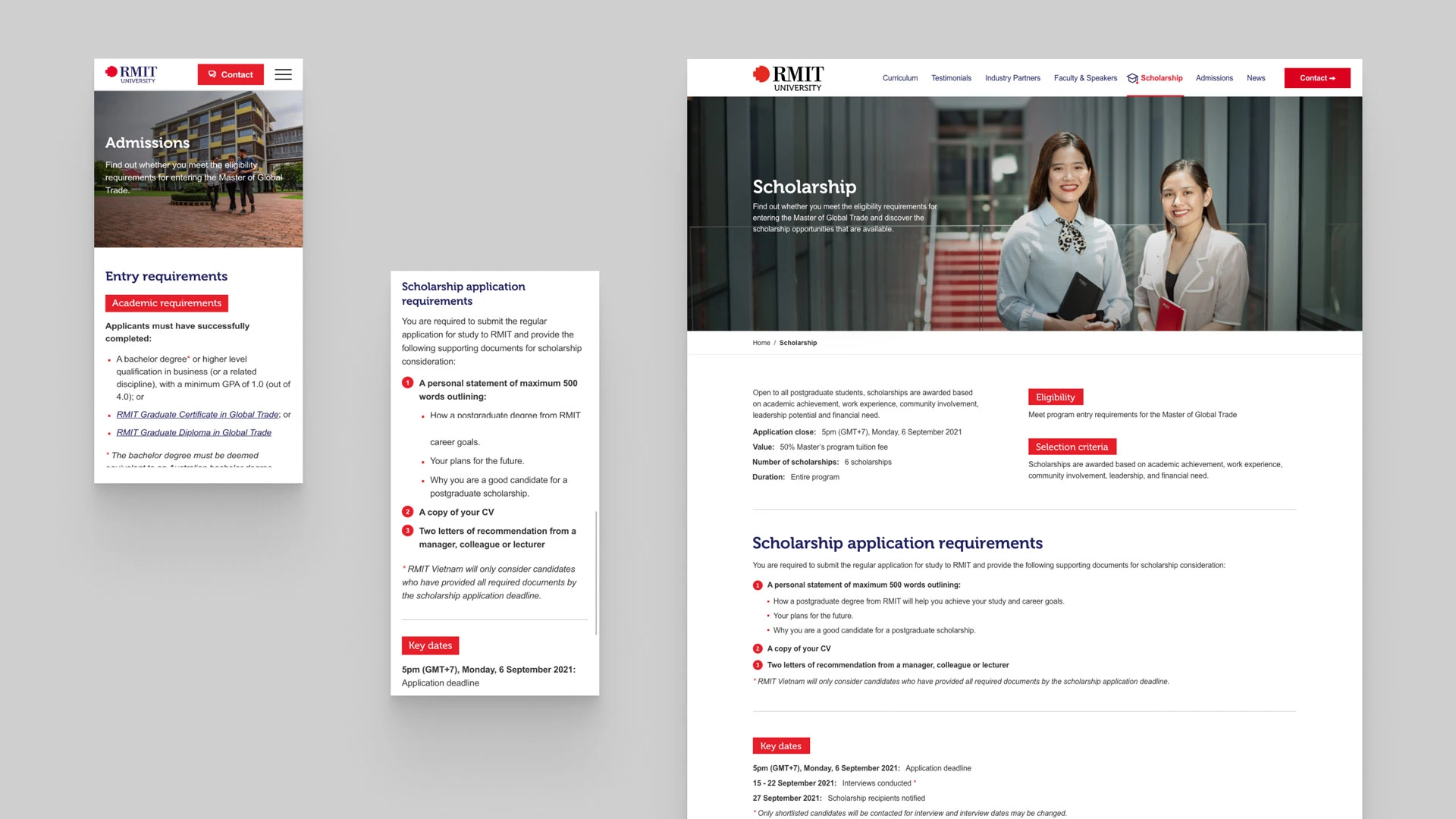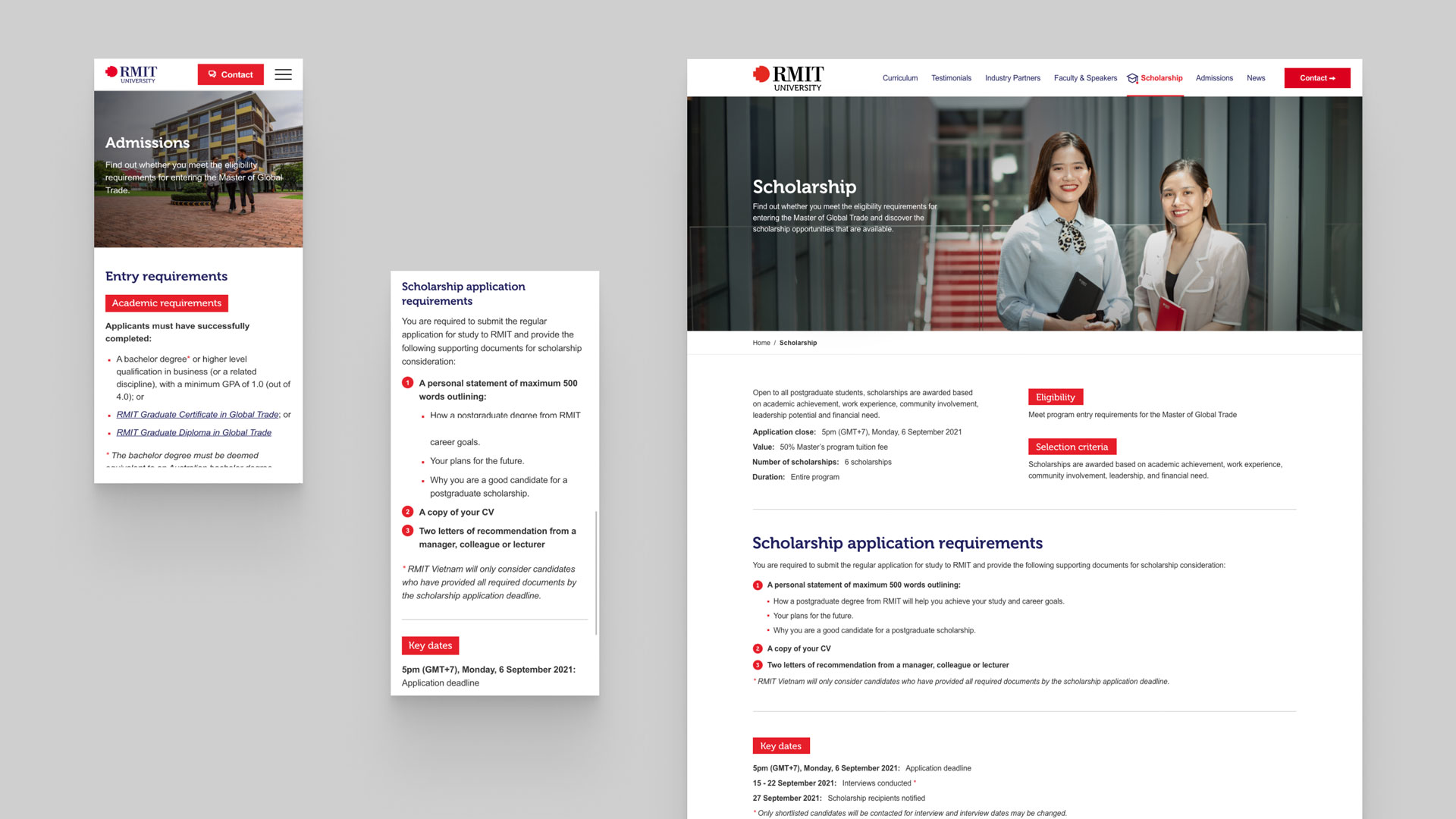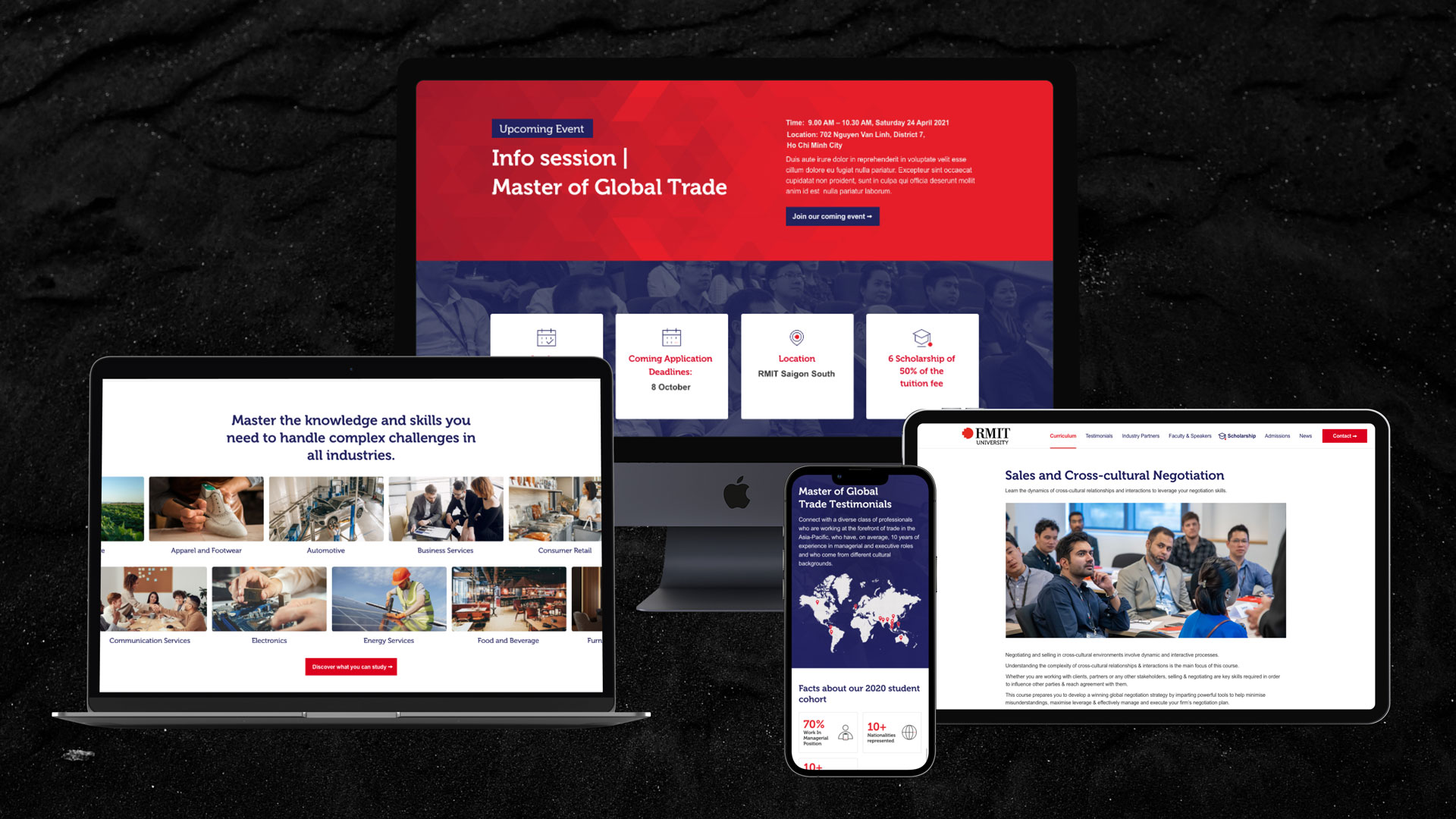 THE OUTCOME

A stunning, SEO-friendly website that was completed on time, on budget and was a helpful tool for the marketing team during their recruitment campaigns.
As the first open-source, independently hosted website that had ever been allowed by the school, our site had to pass a compliance audit checklist with the strictest security protocols and meet the highest quality of coding.