A extensive online catalogue and blogging platform for alcohol aficionados
The Bottle Shop website is an online catalogue of a reputable liquor shop in the city. As selling liquor online is not legal according to the Vietnamese laws, the website functions mainly as a catalogue and a resource for reviews and knowledge sharing. Nonetheless, the product database of nearly a thousand SKUs was still built as an ecommerce with advanced filter and search function.

Mega Menu & Advanced Product Search Bar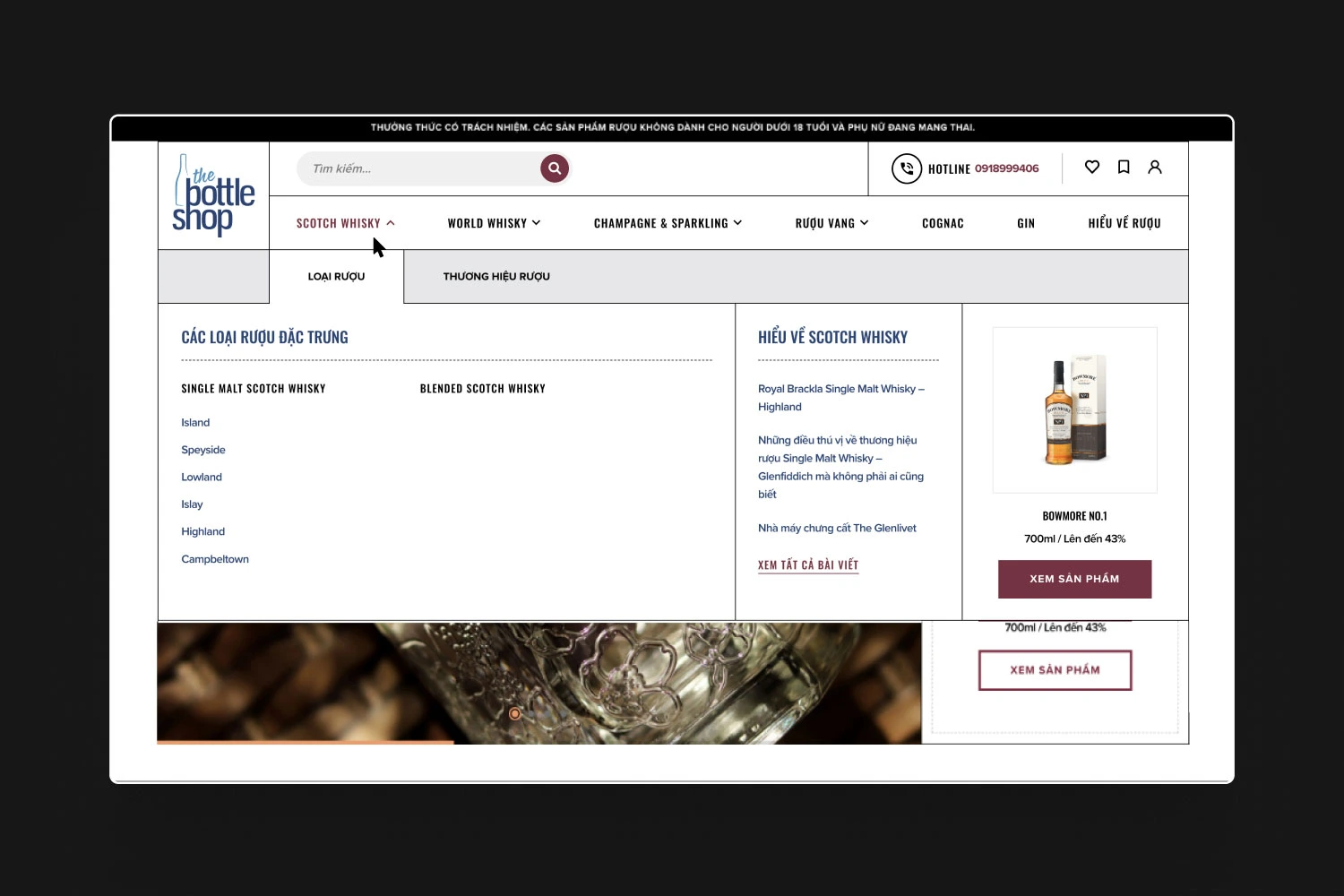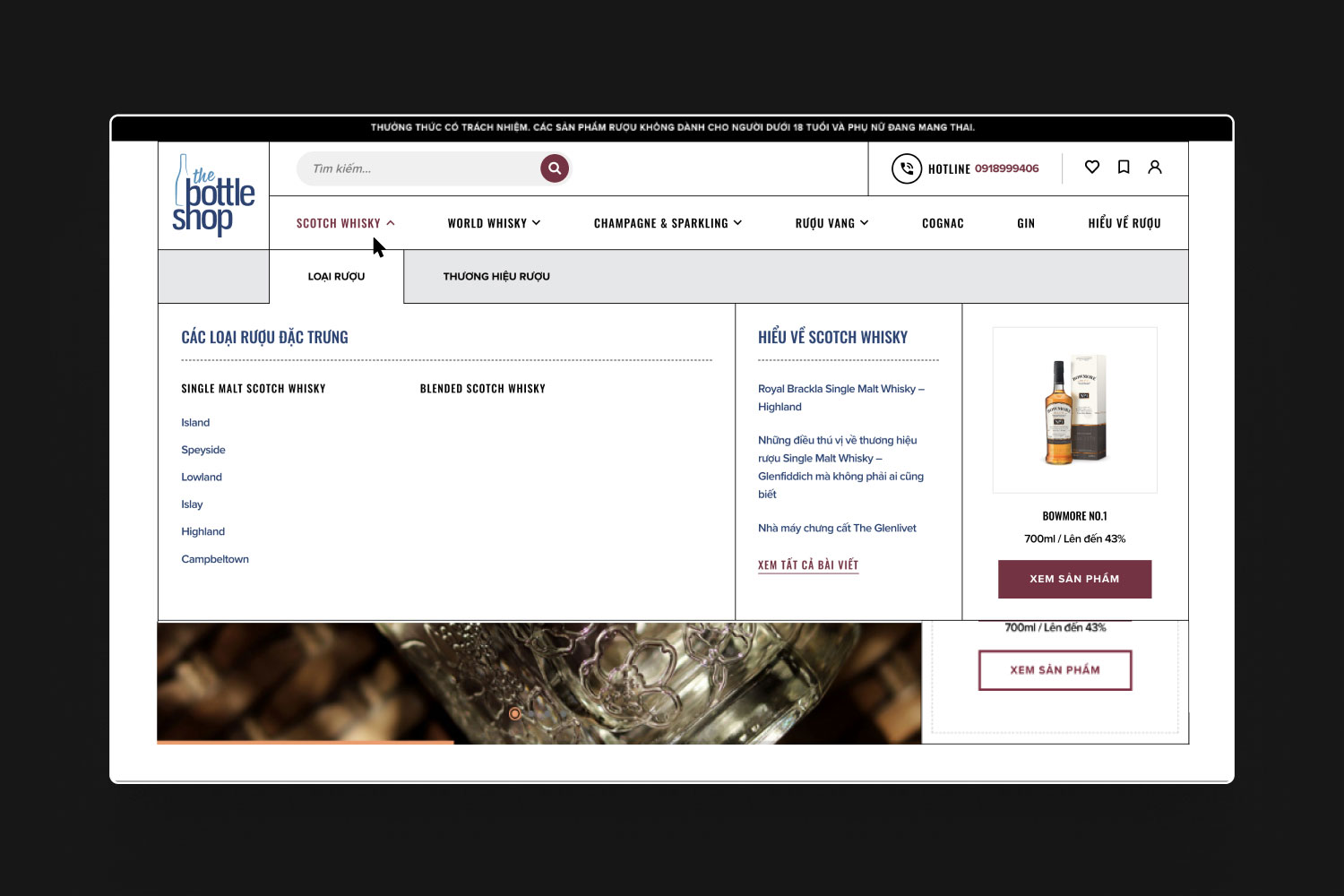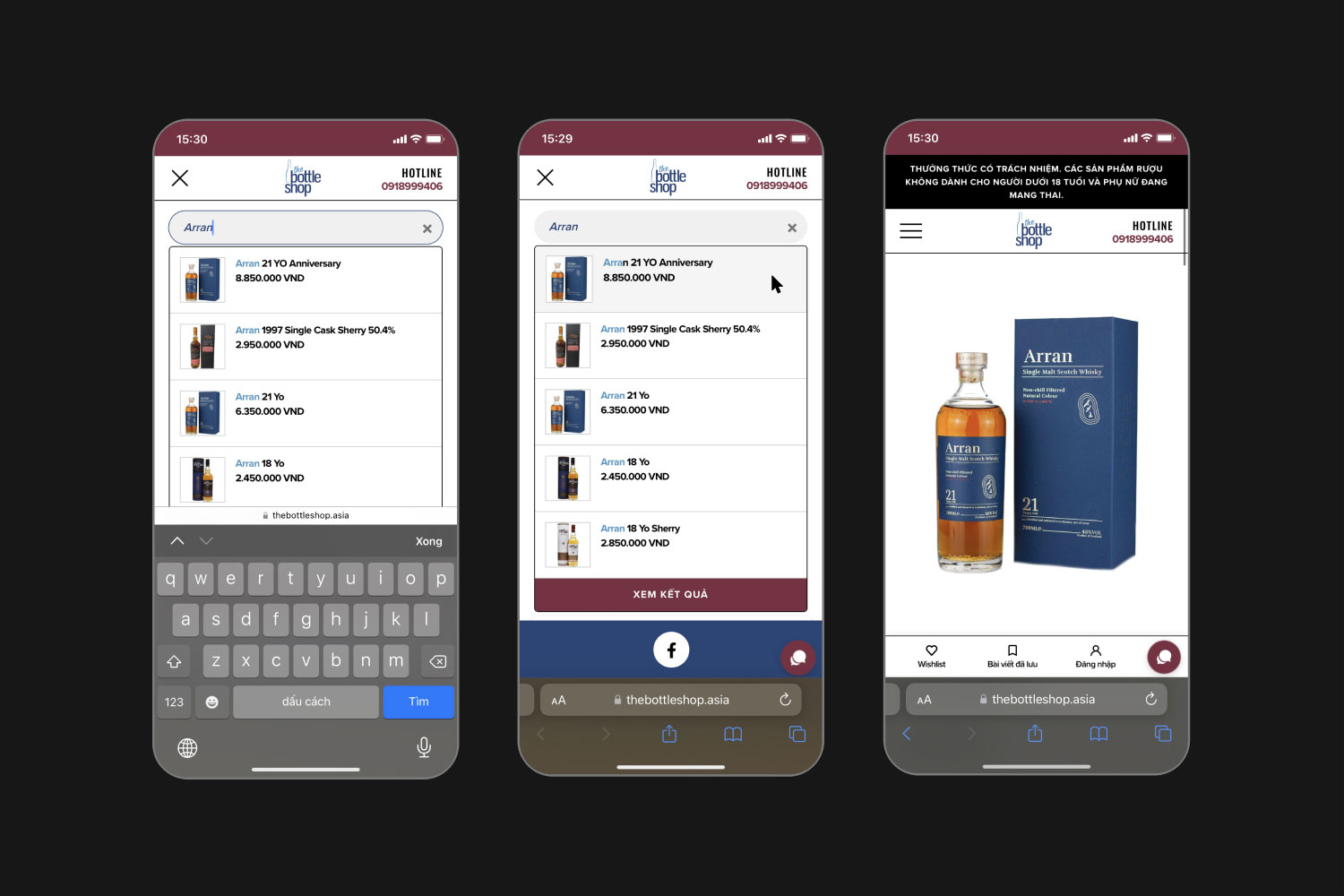 Product Category Landing Page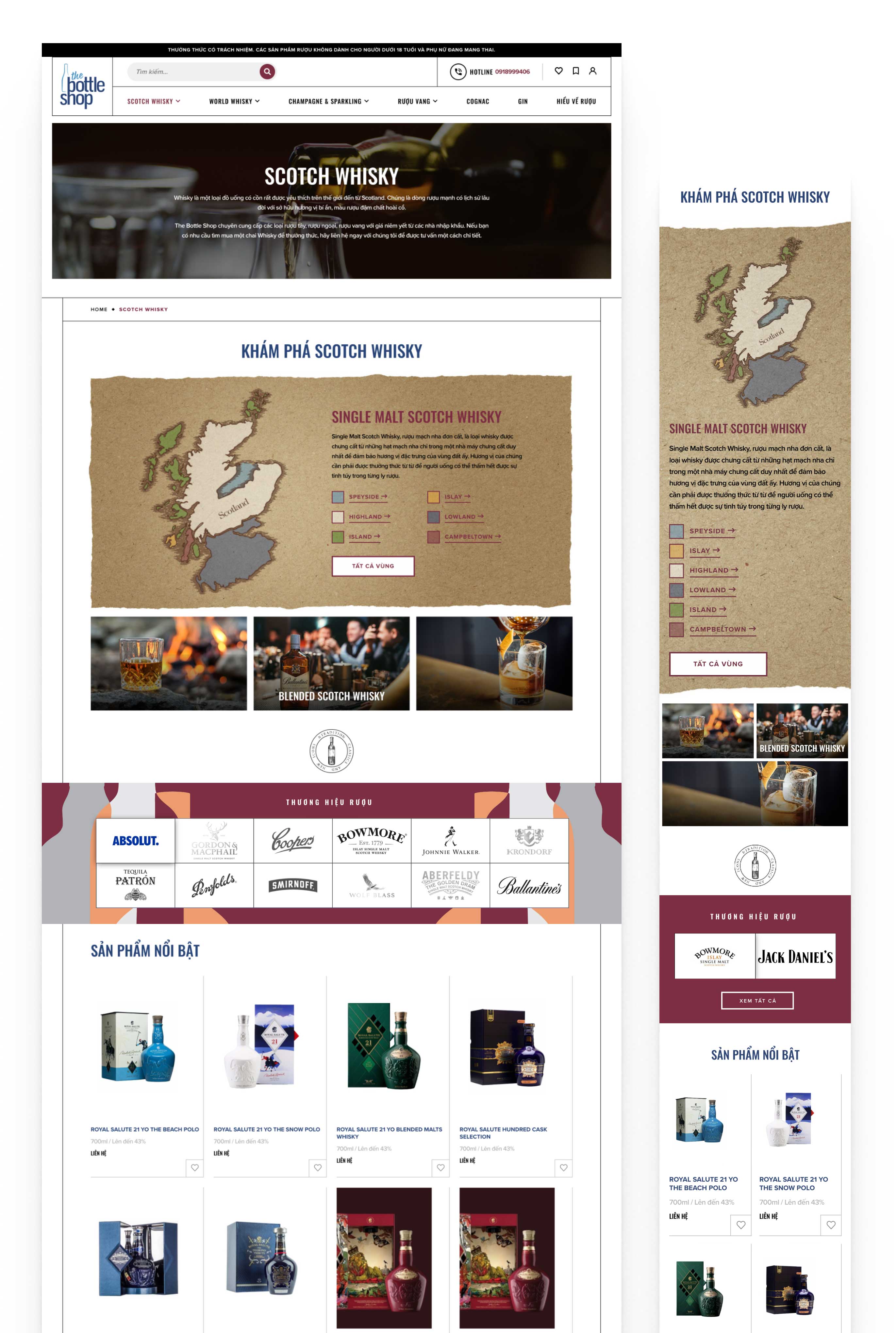 Product Listing & Produce Detail Pages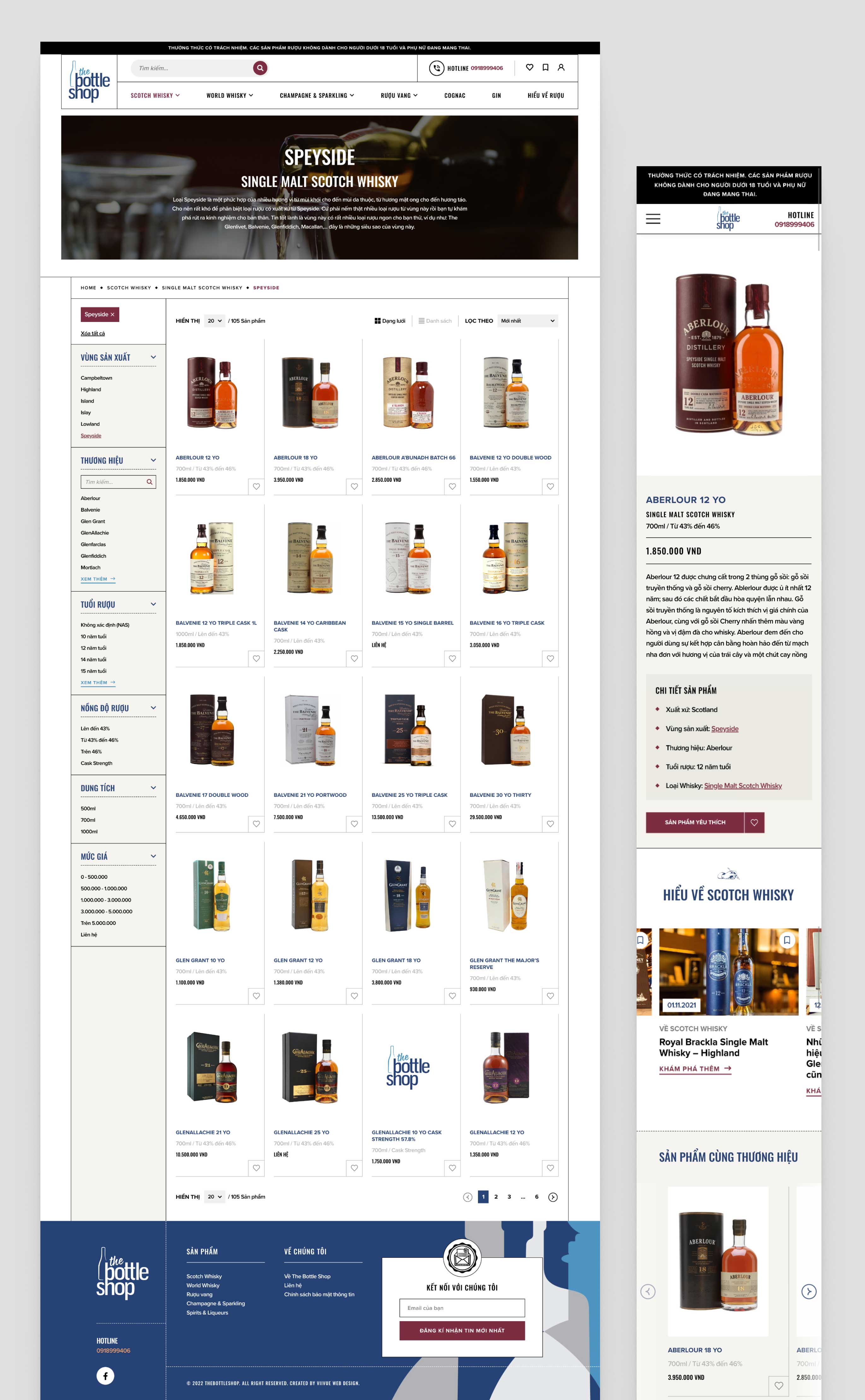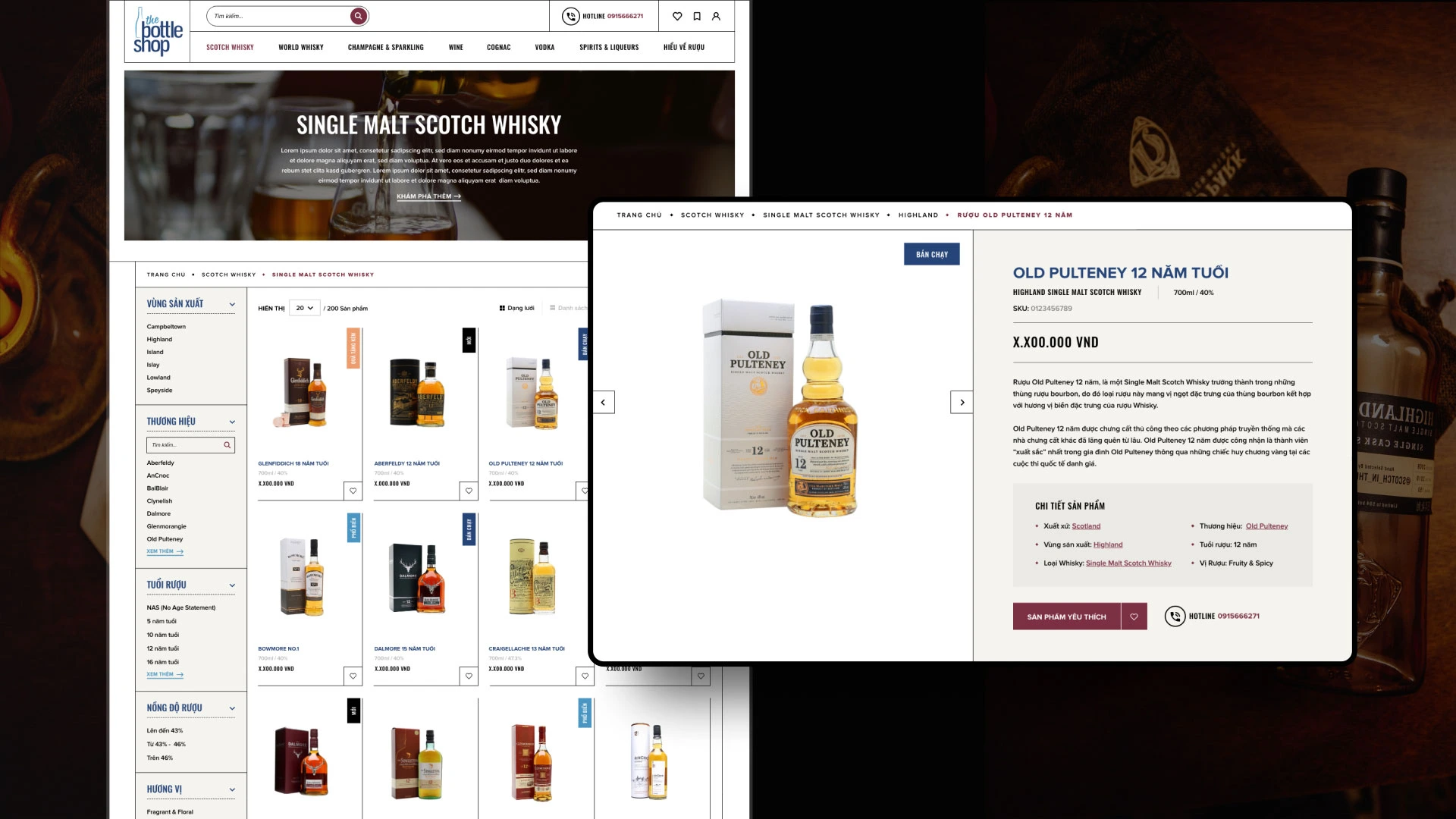 Blog
The Bottle Shop blog section has a Bookmark function, allowing logged in visitors to save interesting articles to read later.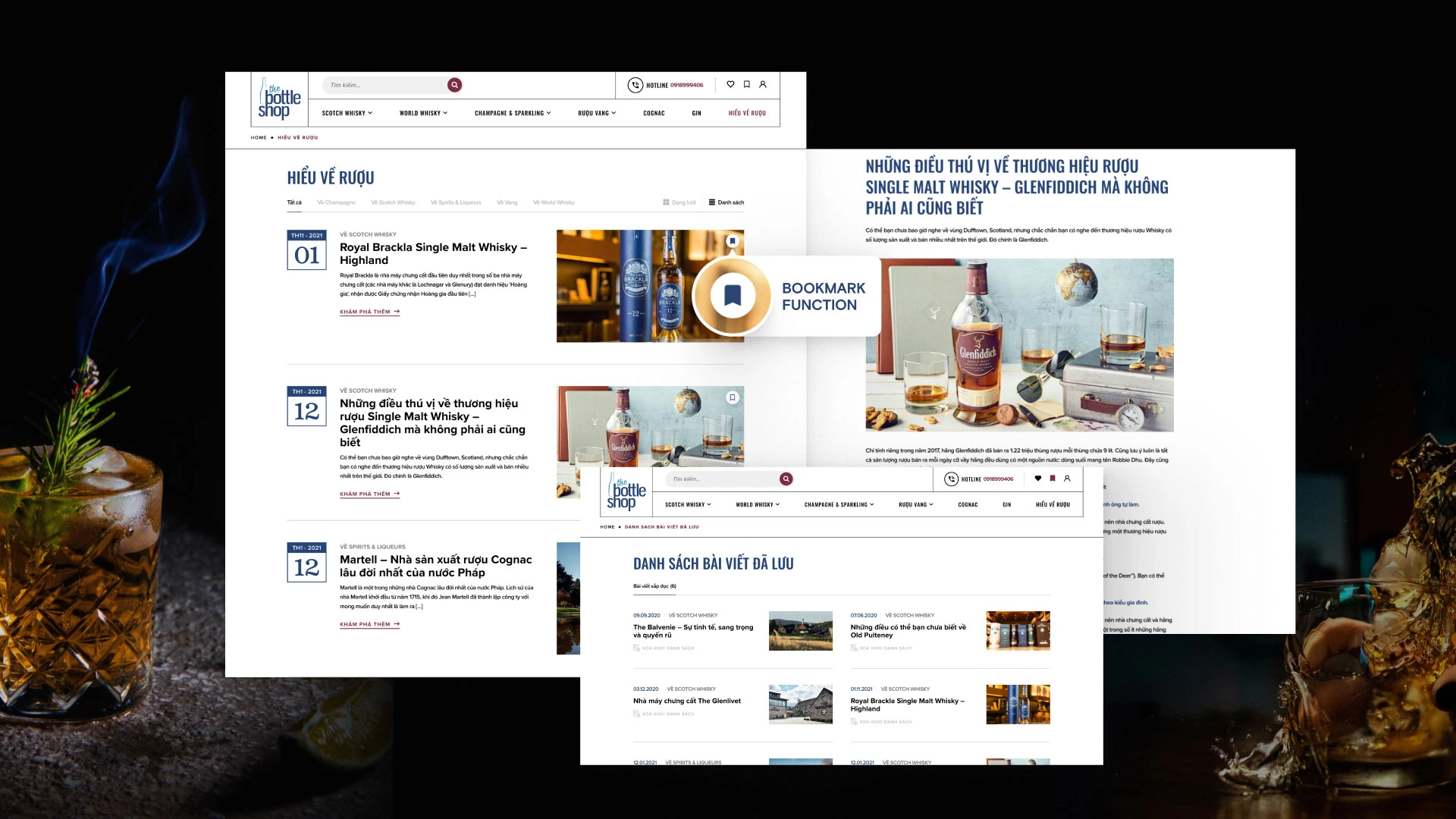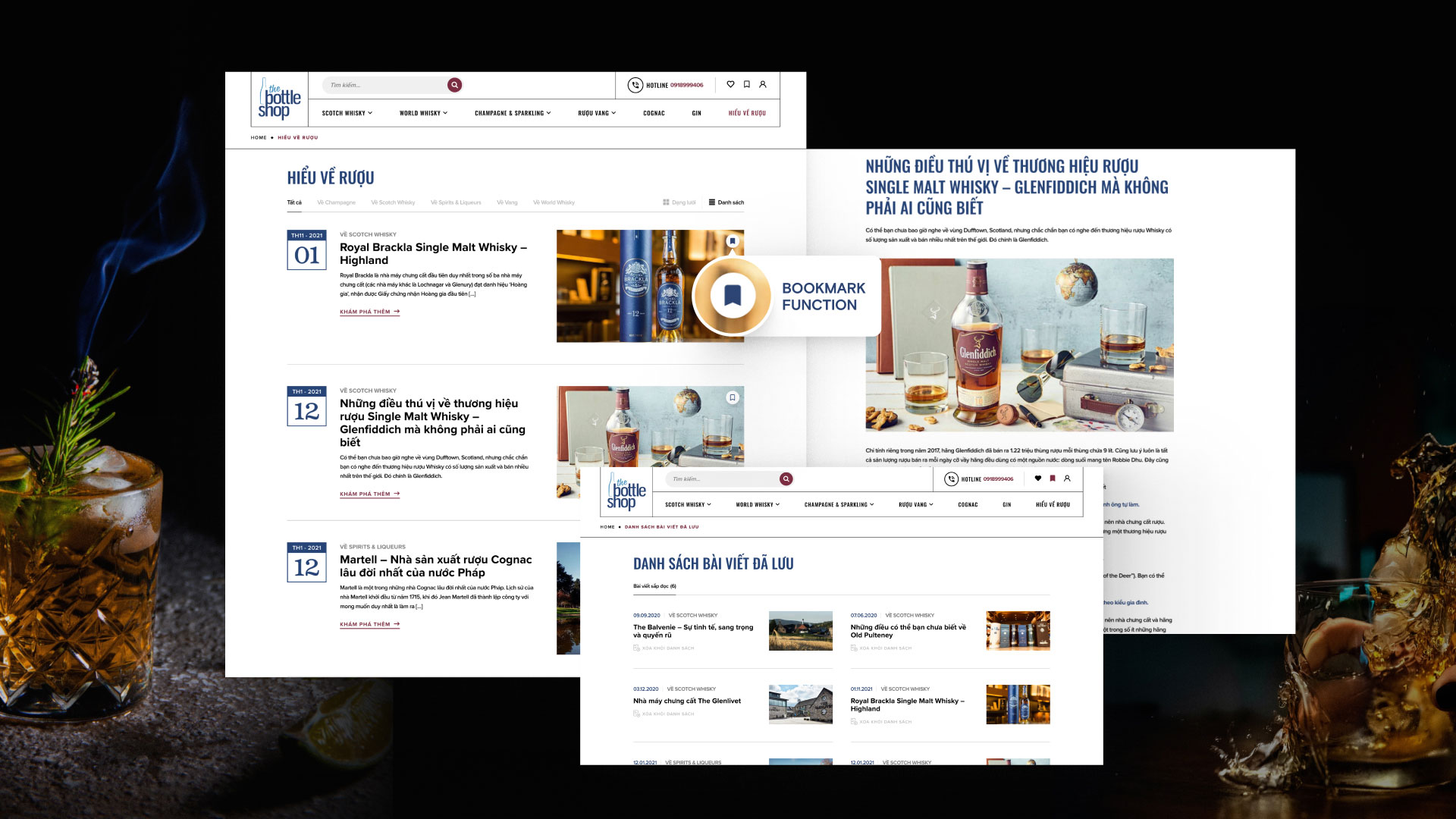 THE OUTCOME
Professional, user-centered website design with better UX and content strategy
Custom WordPress CMS that allows easy content update & maintenance
Healthy organic SEO growth
Increase brand's awareness and followers on all digital platforms