Launch the first "Buy Now, Pay Later" fintech app in Vietnam
Lit is a financial technology company founded in 2020 offering the first Buy now, Pay later (BNPL) service in Vietnam. ViiVue was involved at the beginning of the project and was tasked to design the mobile app, a teaser page, main website, and UX/UI design for their User Dashboard.
Mobile App Design
The onboarding experience is critical for Lit as it is a financial app that tries to introduce a new concept of shopping and paying to the local consumers. It is expected to both excite and teach new users how to get the most out of the app.
Through thorough research and analysis, we helped Lit team come up with the UX and UI design of their mobile app starting from registration to tracking all users' orders and their payment progress.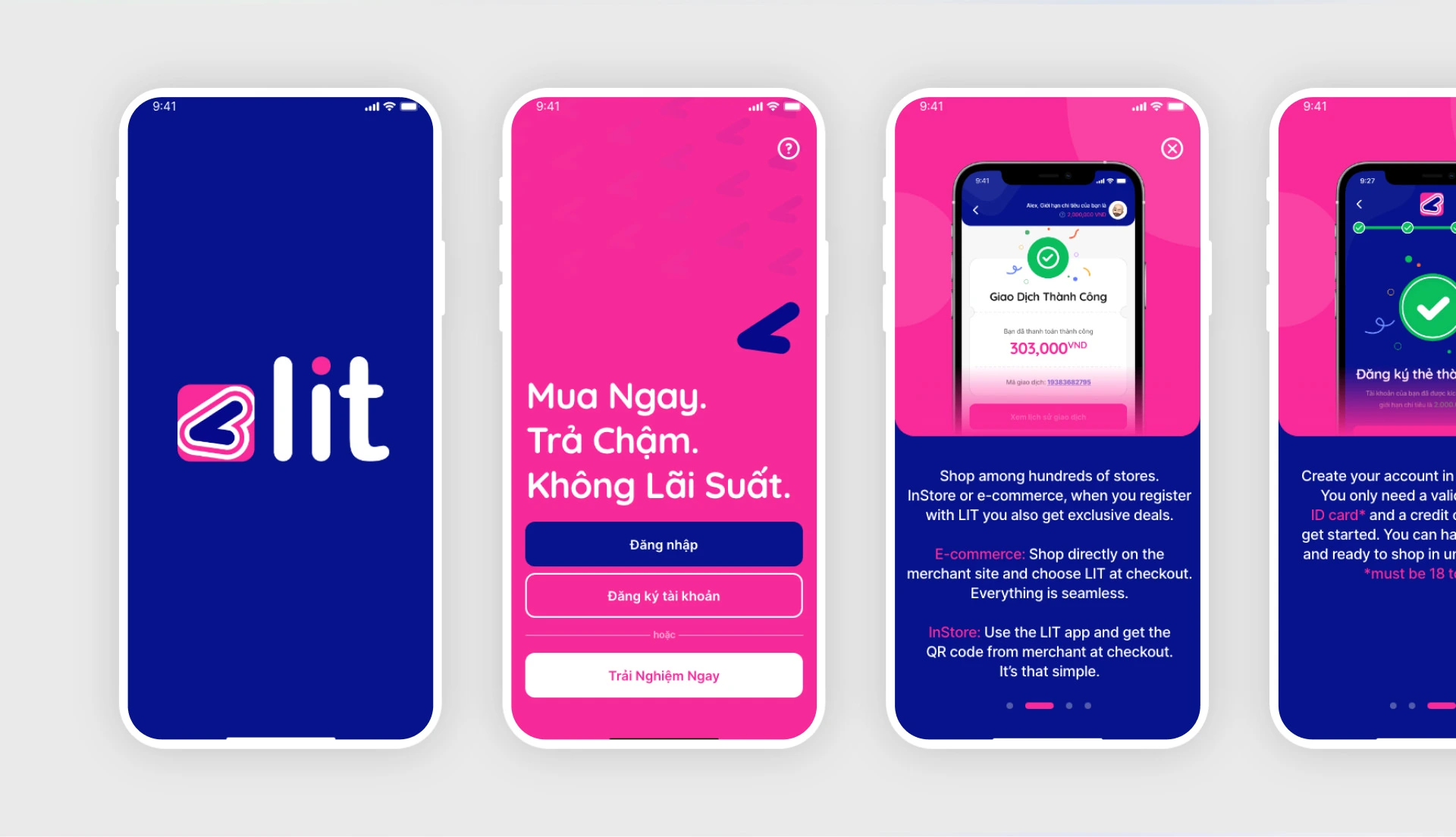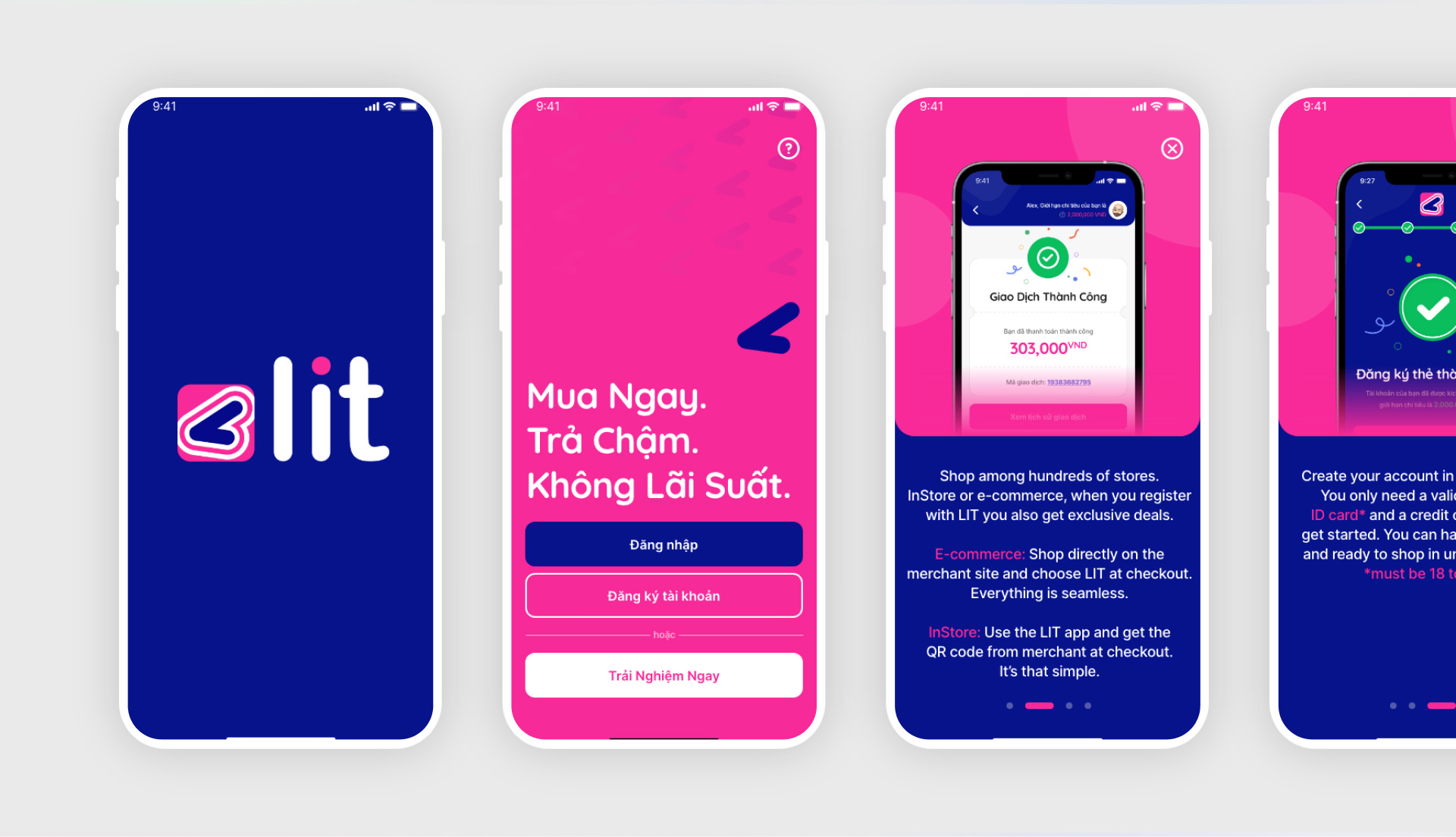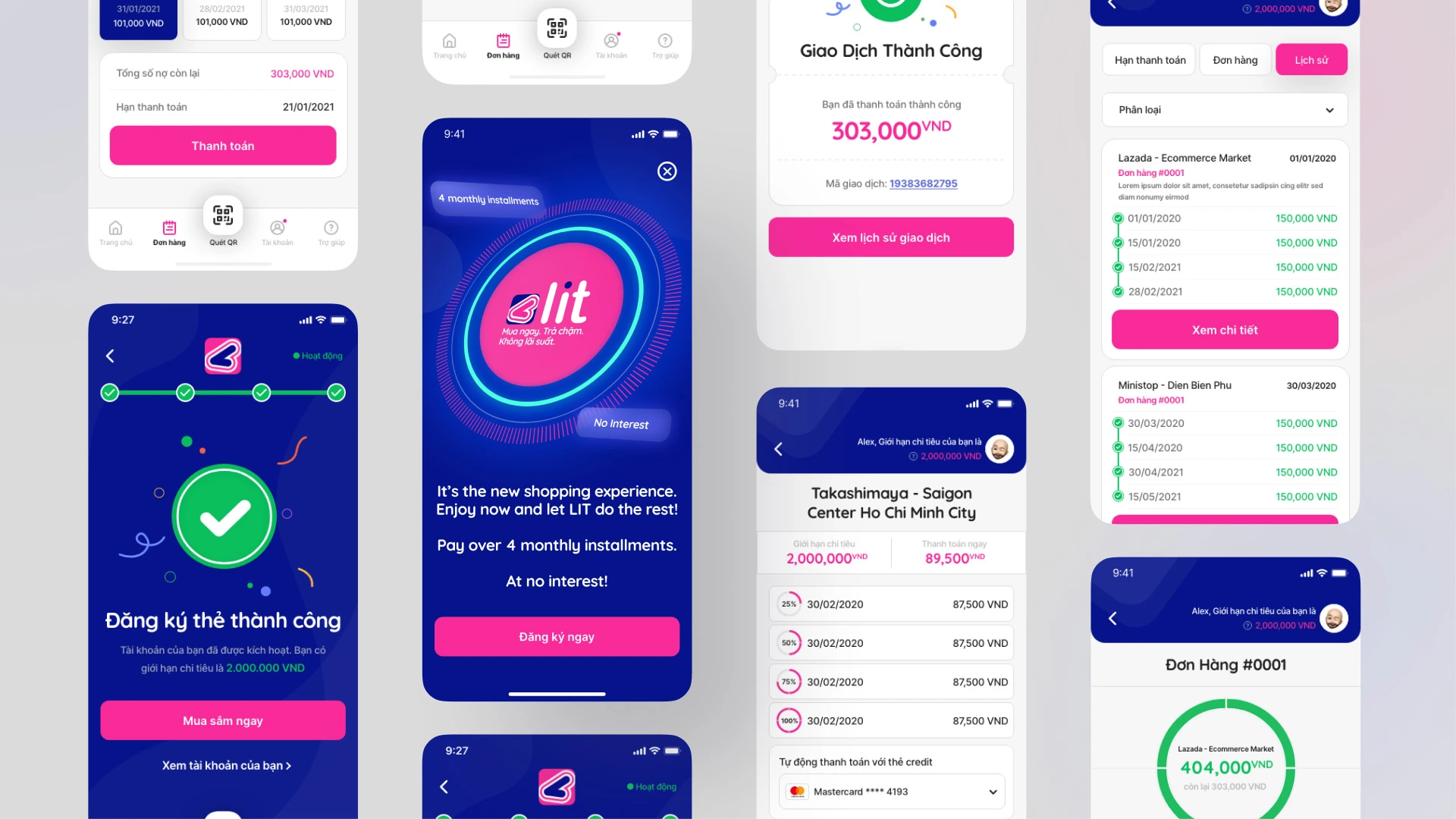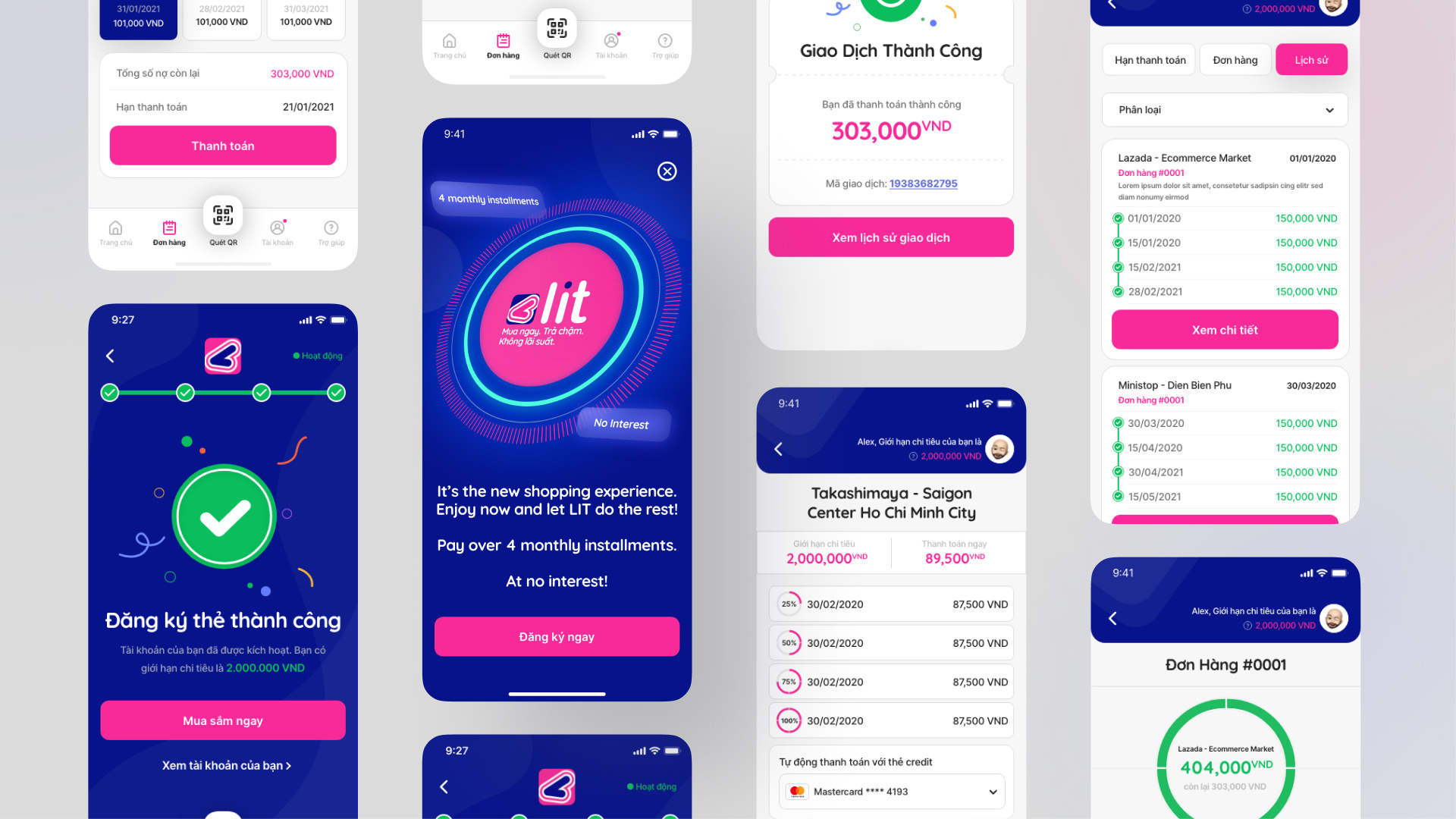 Main Website
The main website communicates with both users (B2C) and the merchants (B2B) that Lit wants to bring on board. For B2C, we created a page that displays all brands where customers can shop from, and a page to explain how the app and the BNPL concept works. For B2B we designed a merchant page to communicate with brands and encourage them to join Lit. We also developed this website on WordPress platform while data of participating brands was pulled over from Lit system.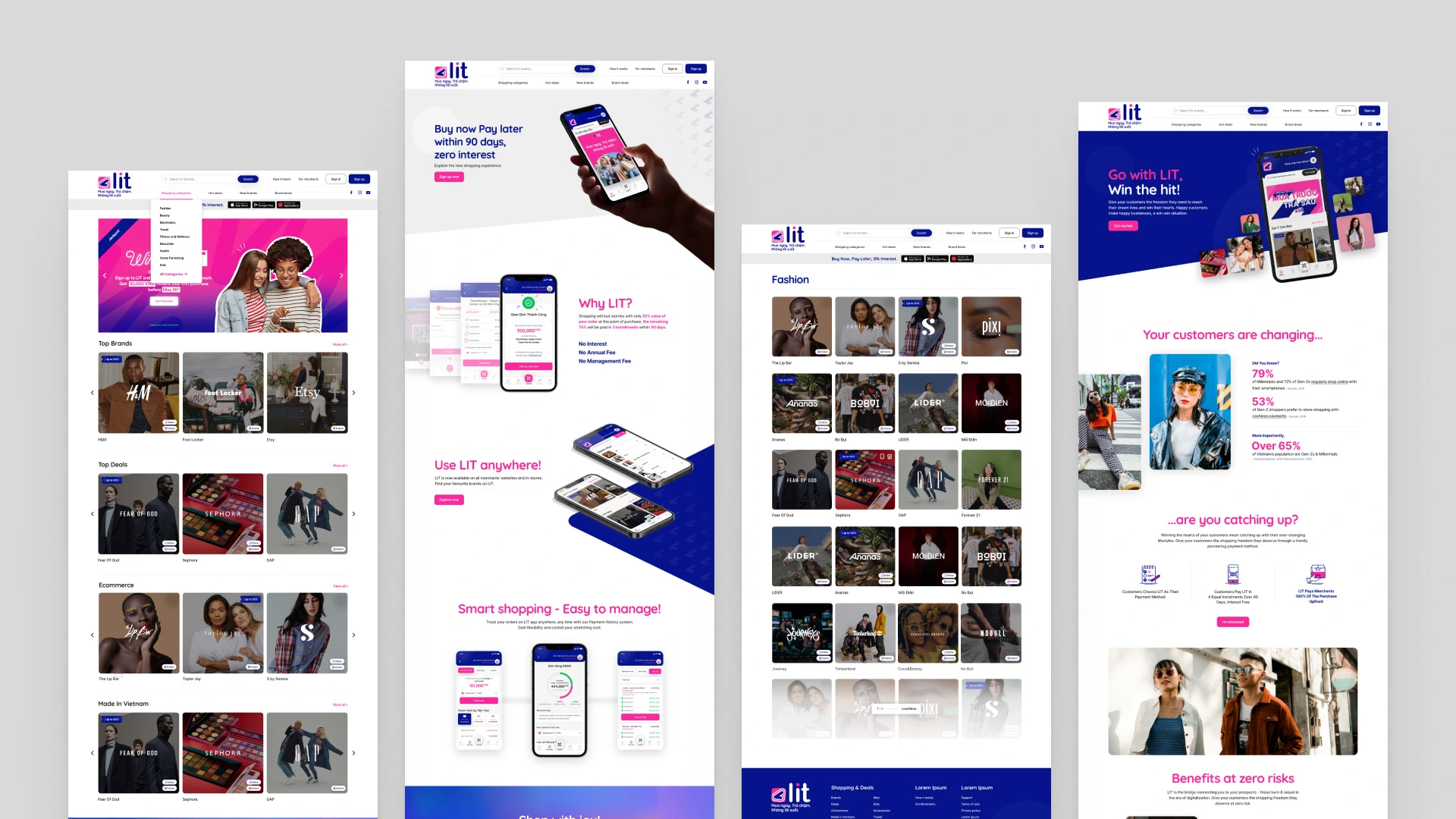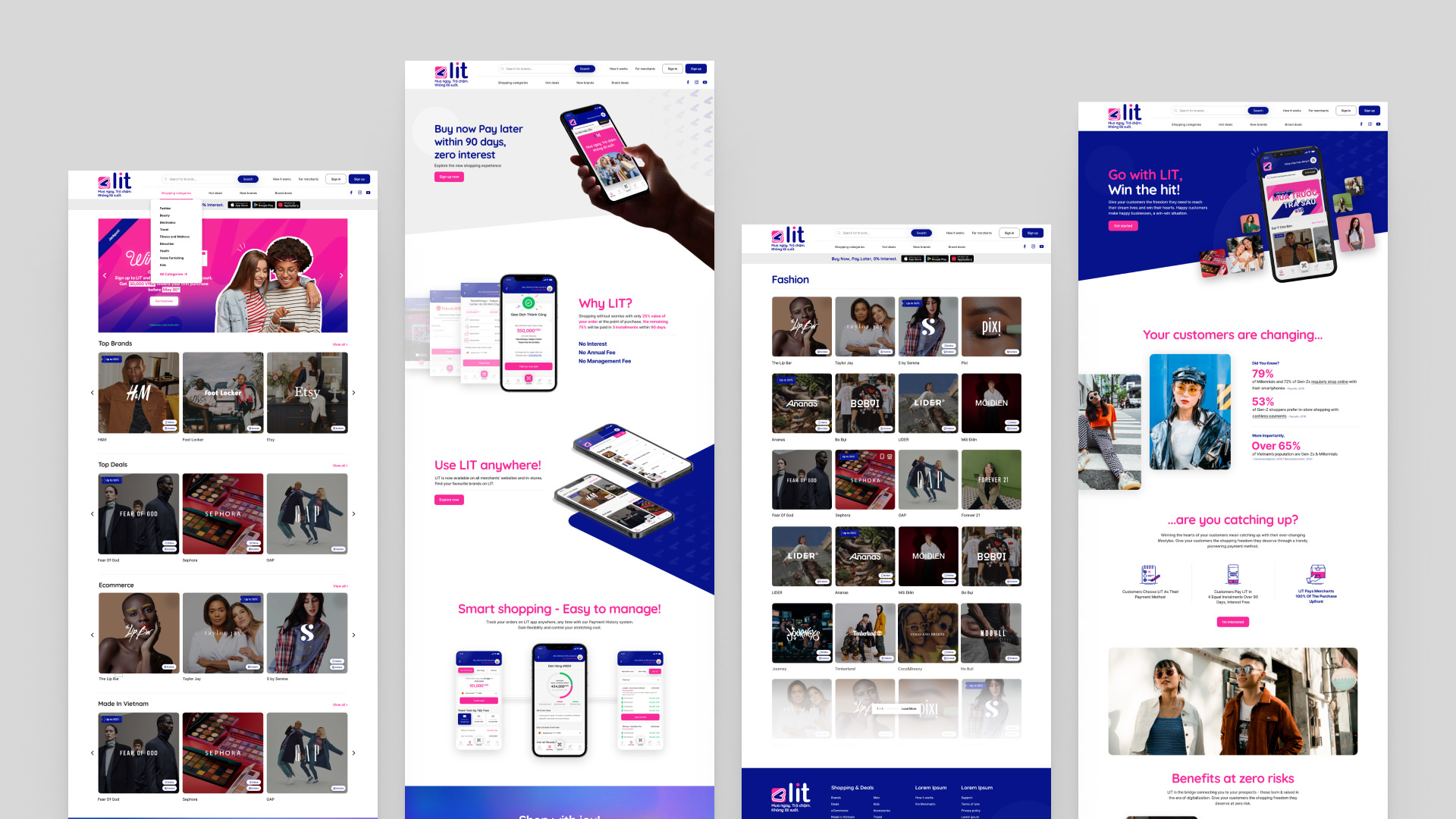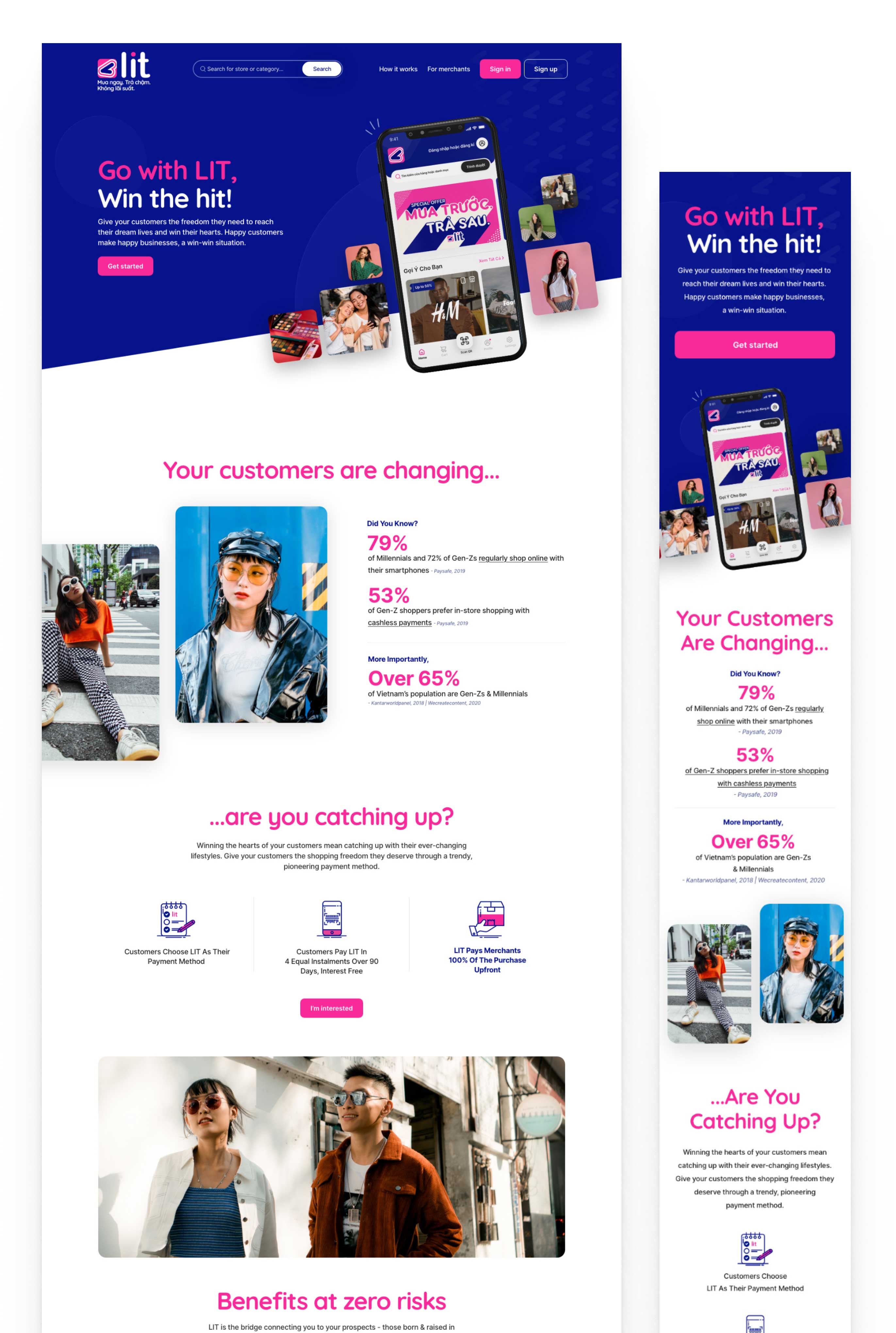 User Dashboard
After logging in from browsers, users would land on a dashboard where they can update their personal information and track status of all payments and purchases in details.