Redesign website for an international education consultancy
Founded in 2017 in Ho Chi Minh City, Koru Education is known as an international education consultant specializing in New Zealand. In 2020 Koru hired us to redesign their old website, which was built from a WordPress template that neither performed well nor had the flexibility to grow.
Koru website aims to provide a large amount of content from the application process and programs at each school to how to plan a new life in a foreign country. As a result, we designed the pages with a clear side navigation menu and hierarchy to ensure that content on each page can be properly structured and is easy to read.
Two years later Koru expanded its service to Australia, Canada and the UK. With a platform that was built for growth, adding new pages to the website by using existing components and elements was done easily, giving client the best value for their investment.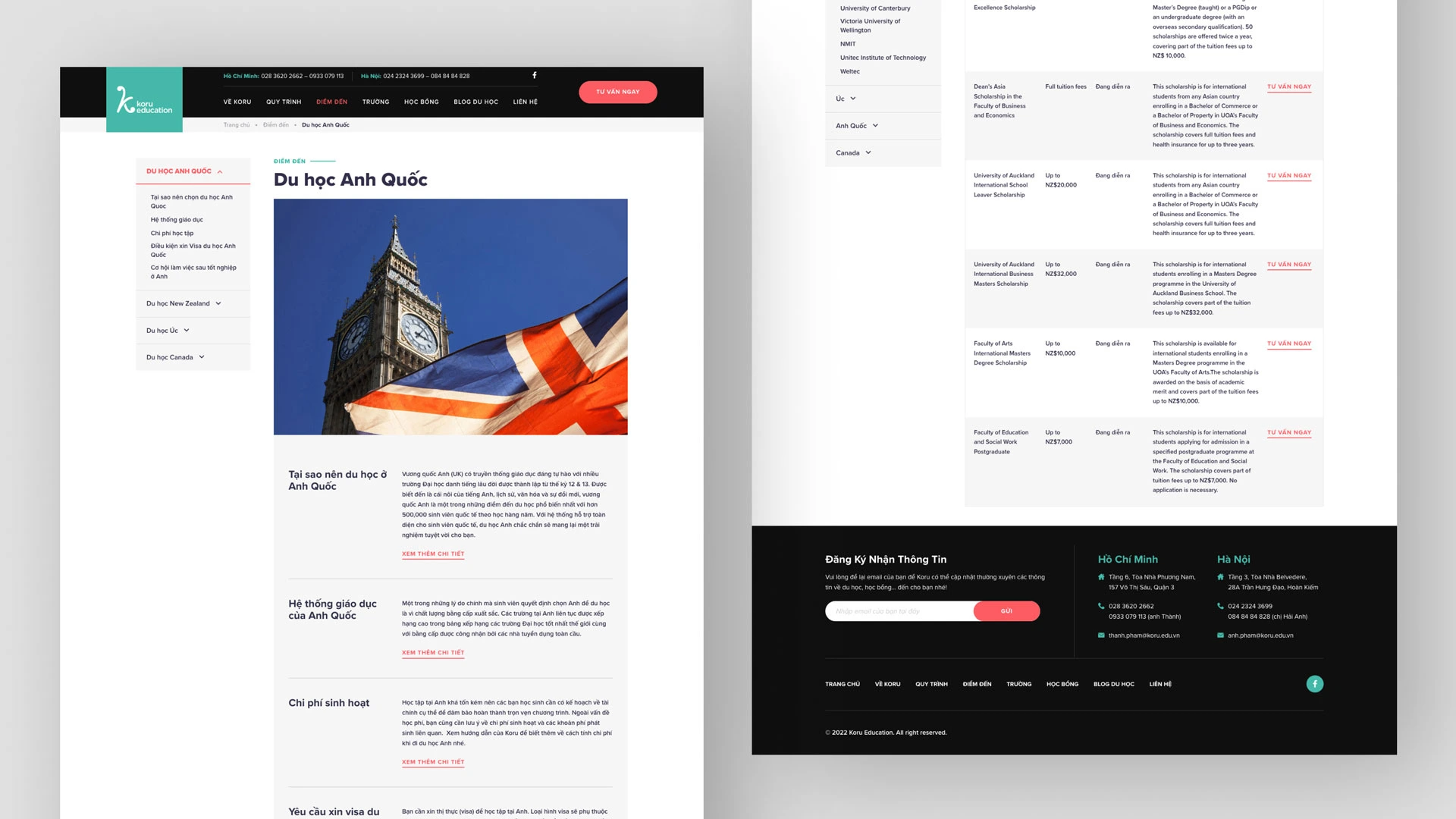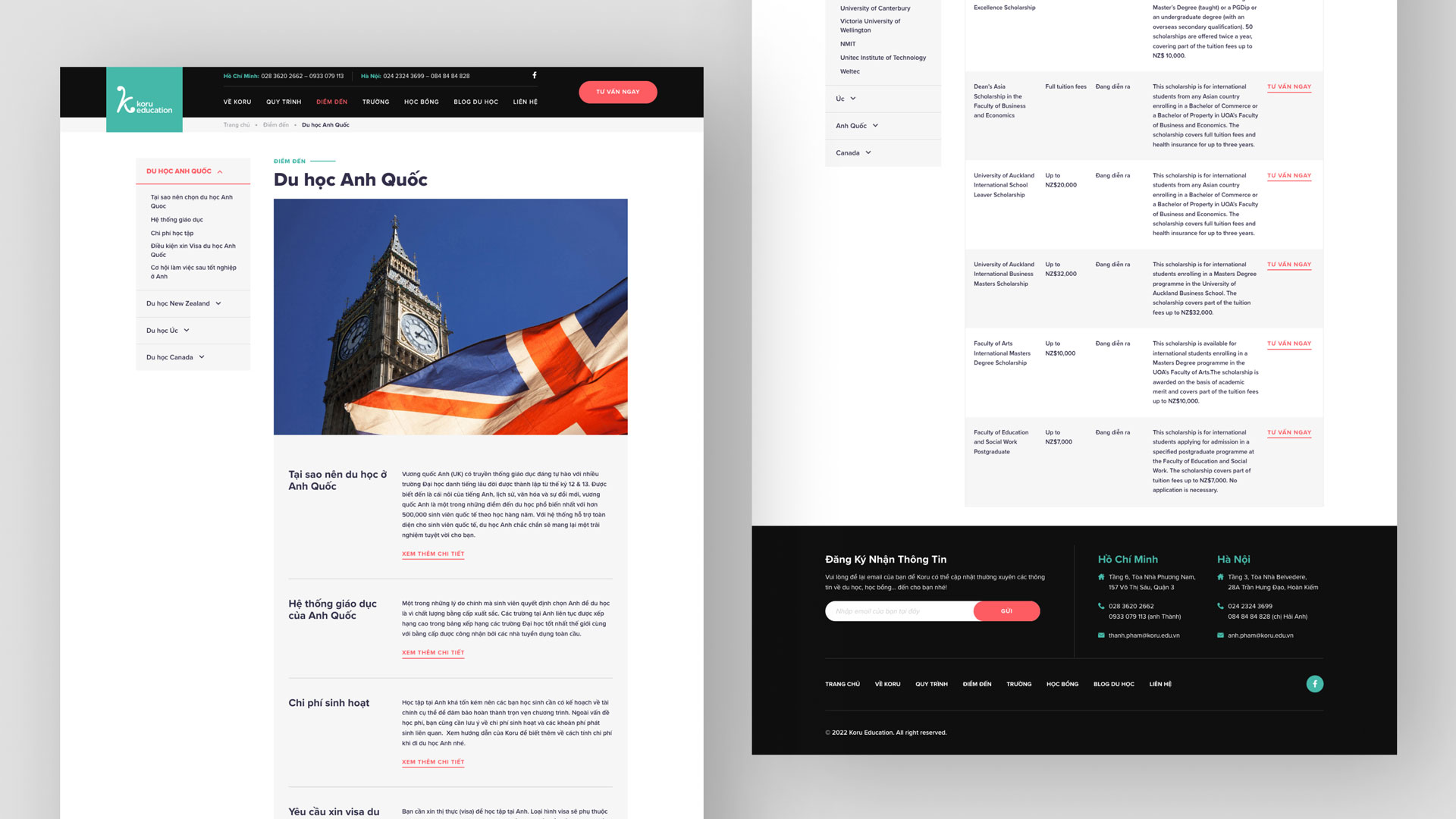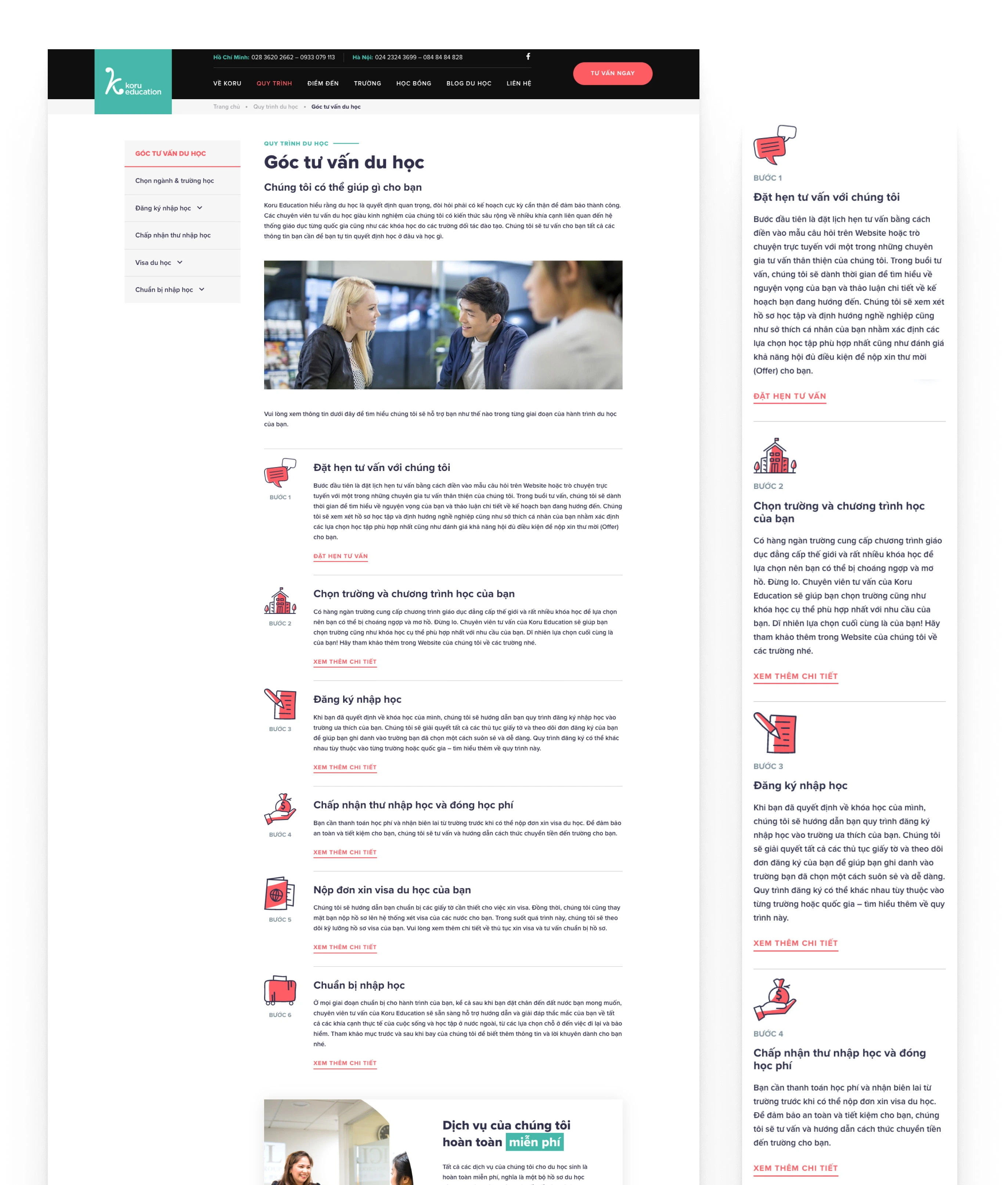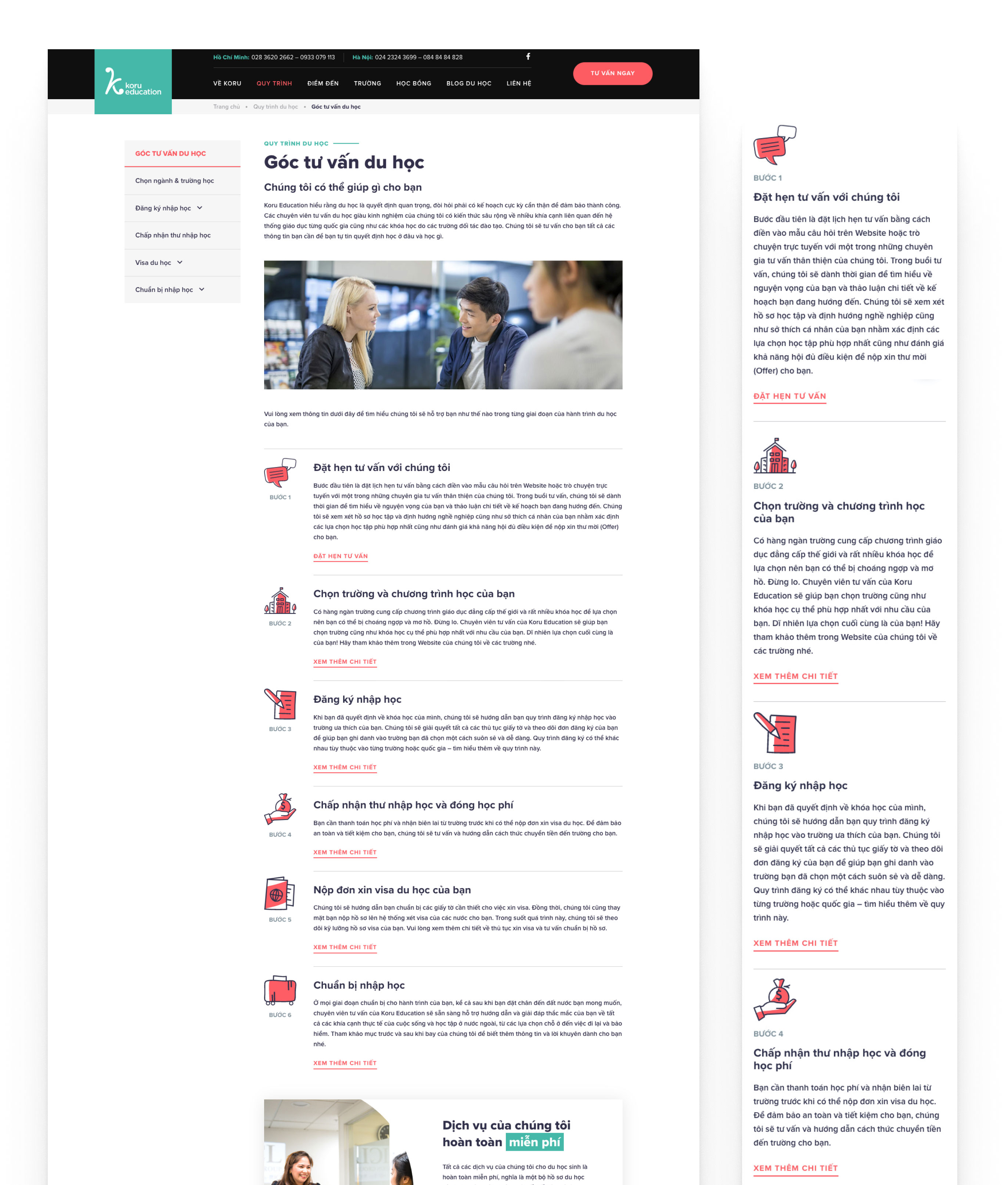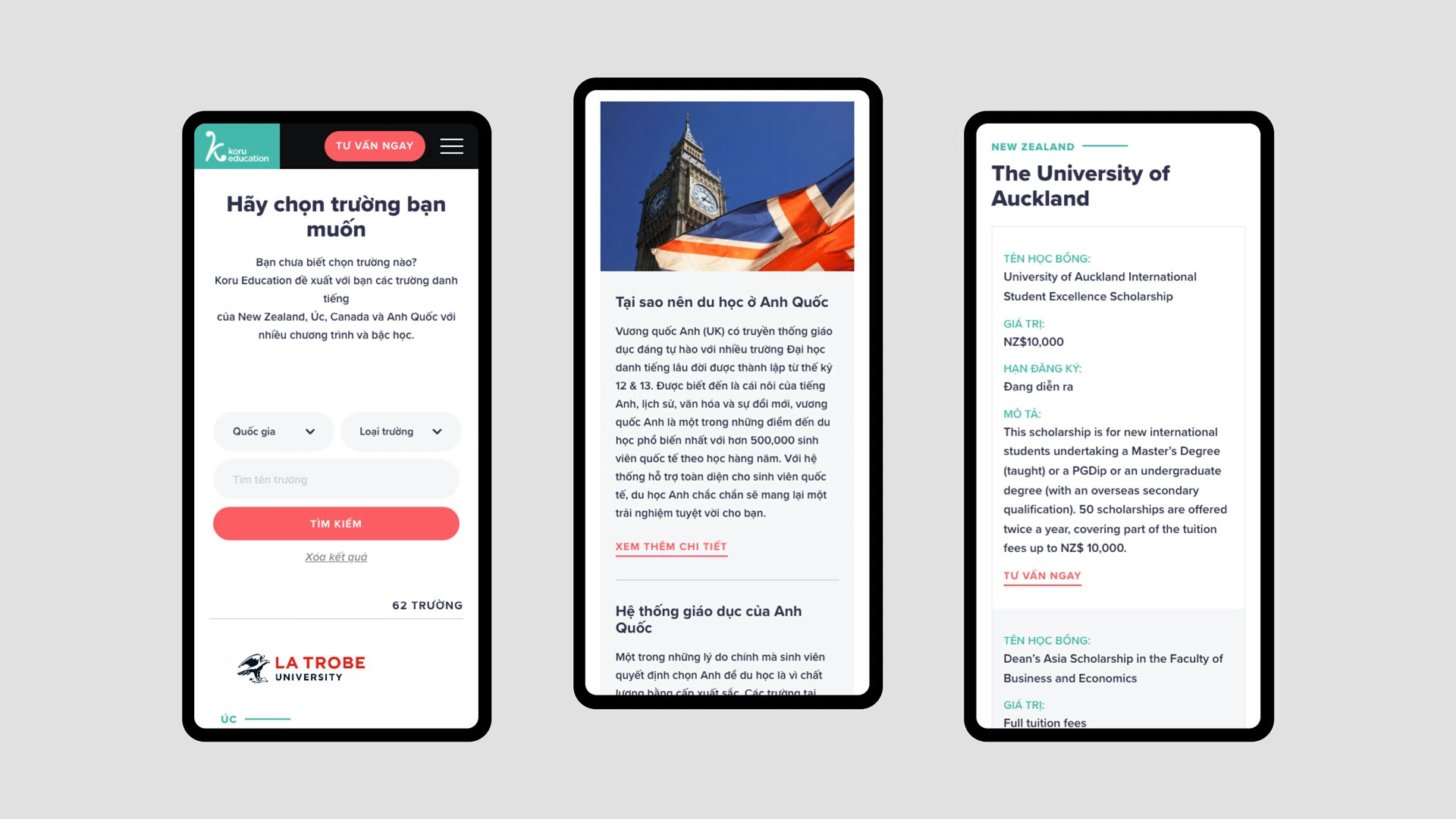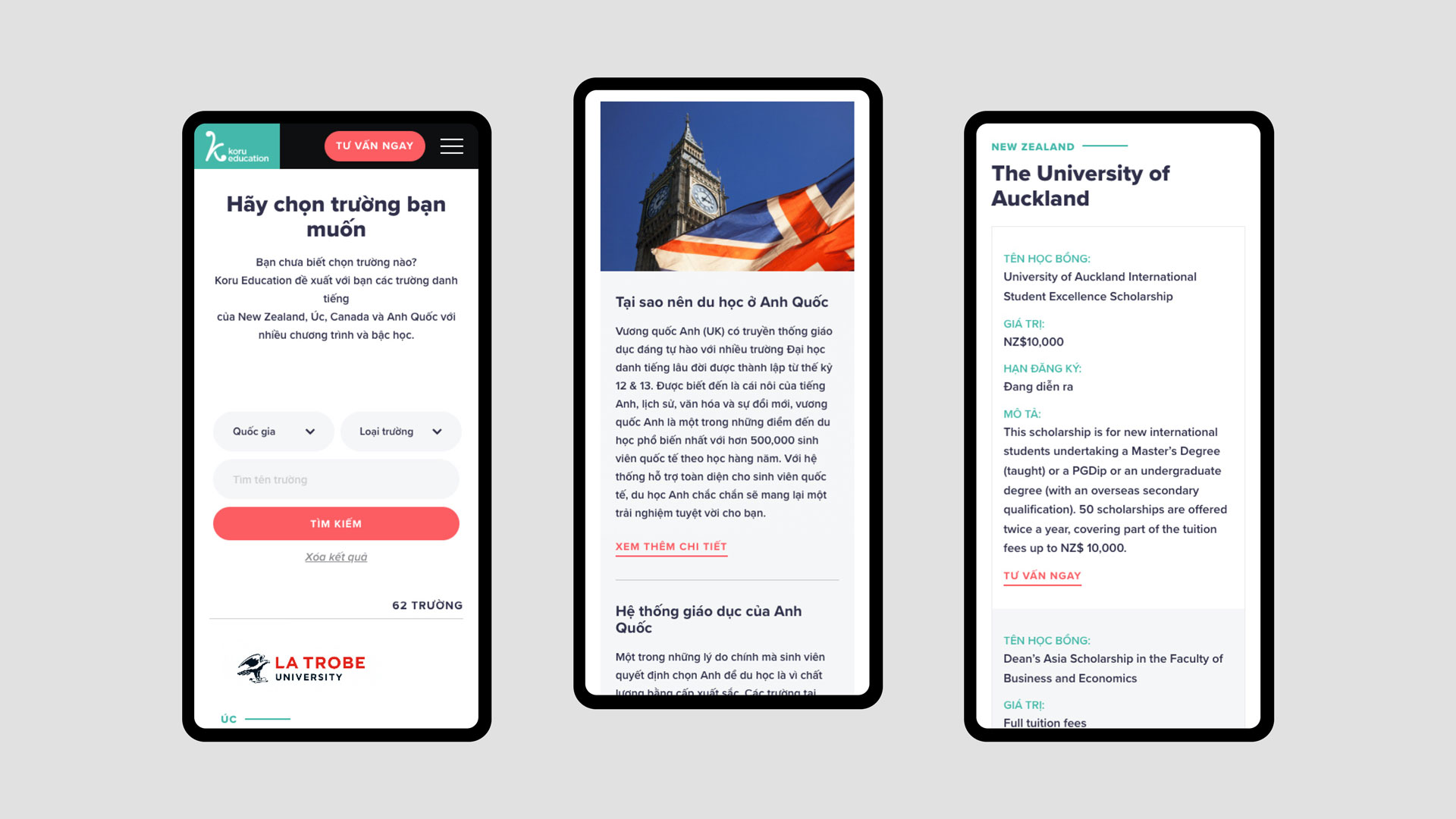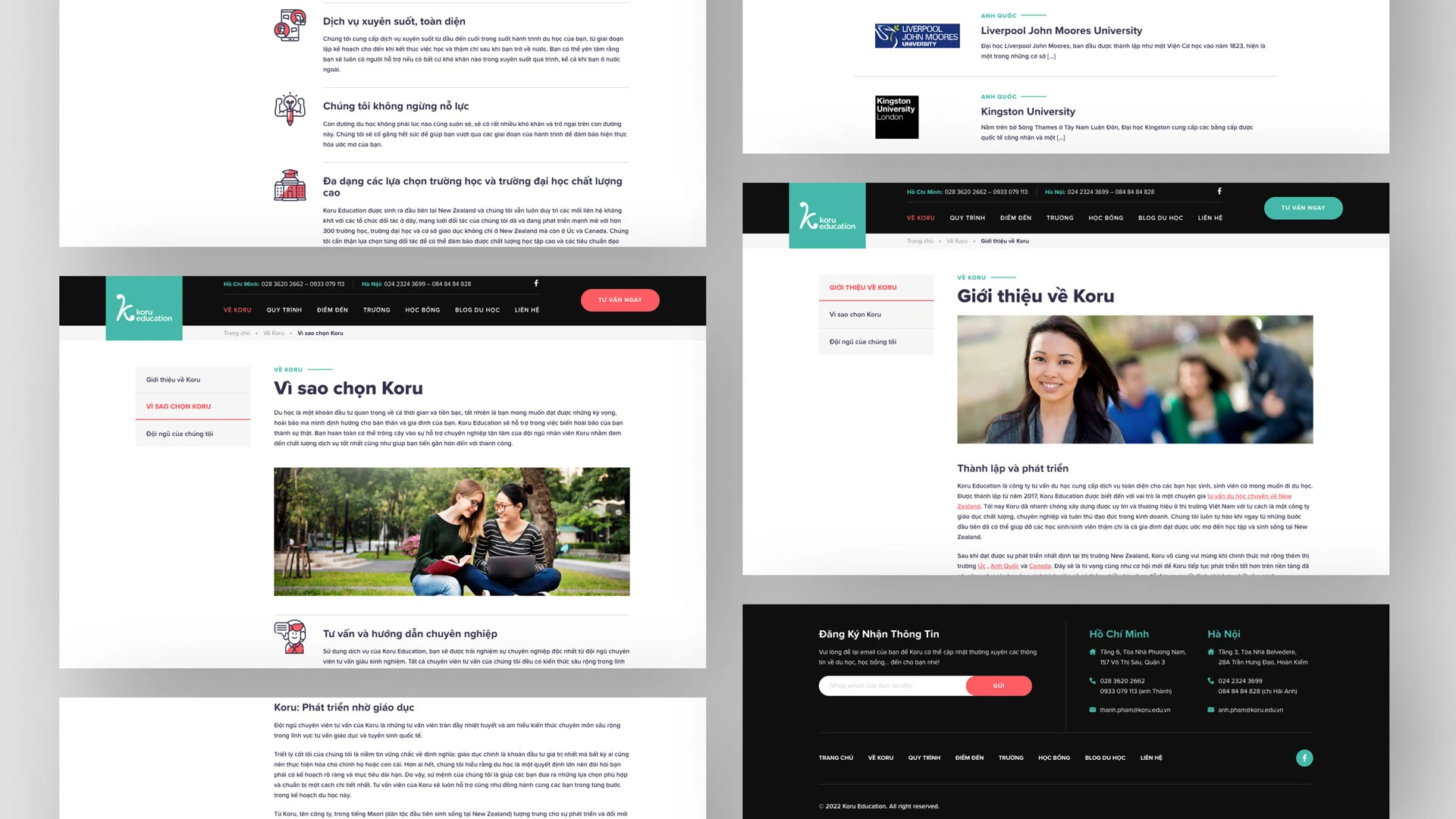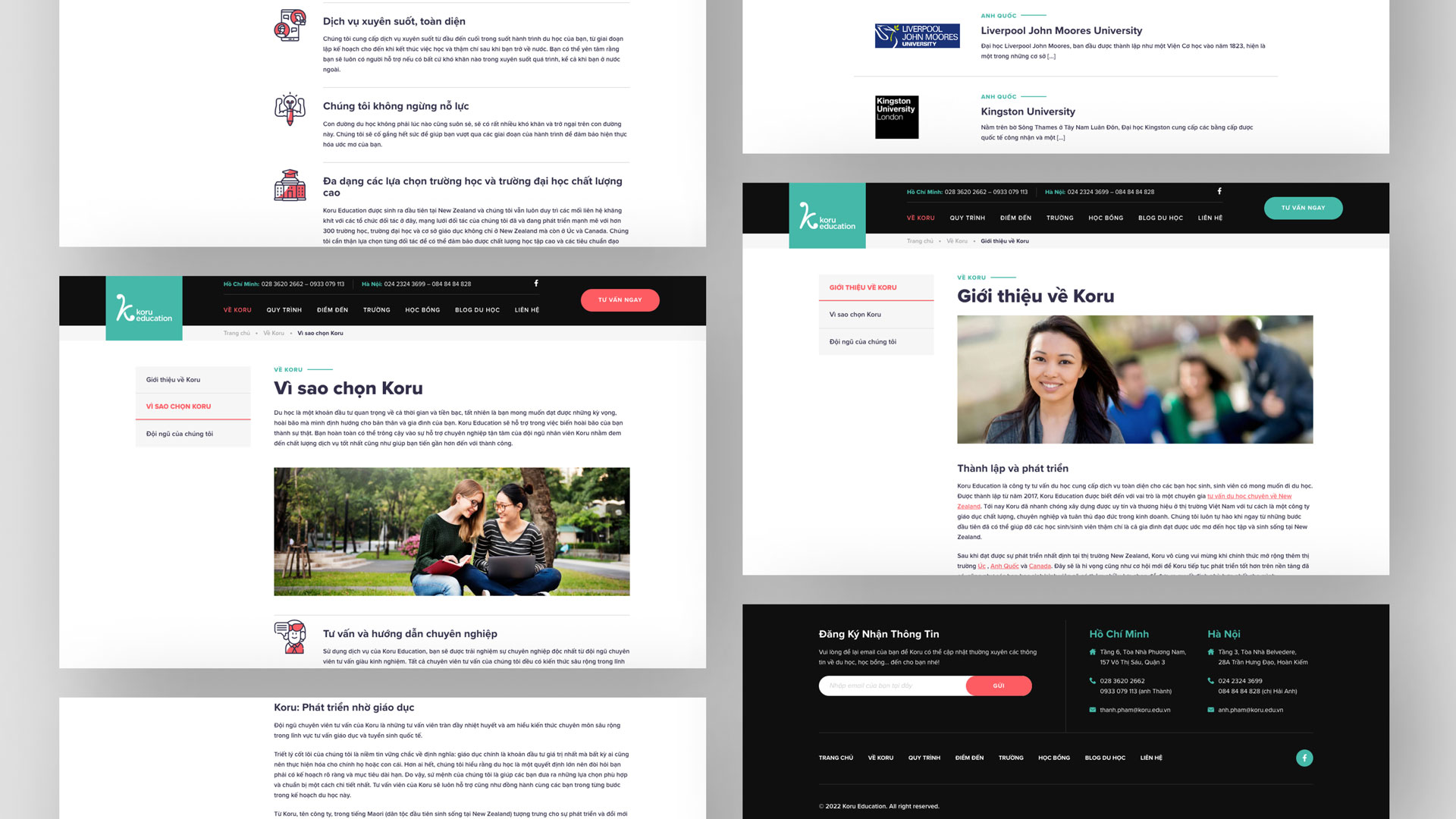 Brochure Design
In 2022, Koru once again requested our service to redesign their 24-page brochure in order to keep their branding consistent.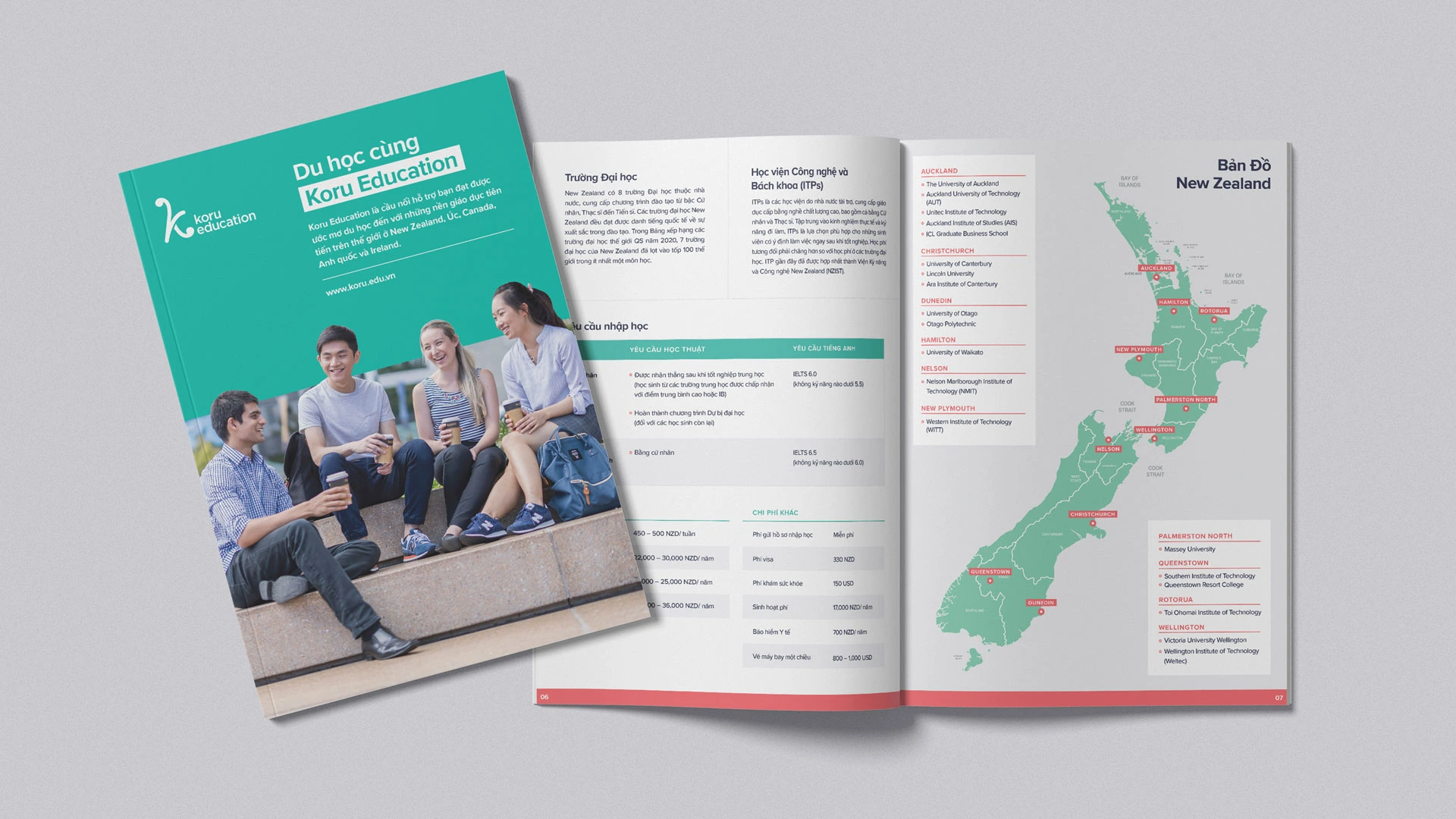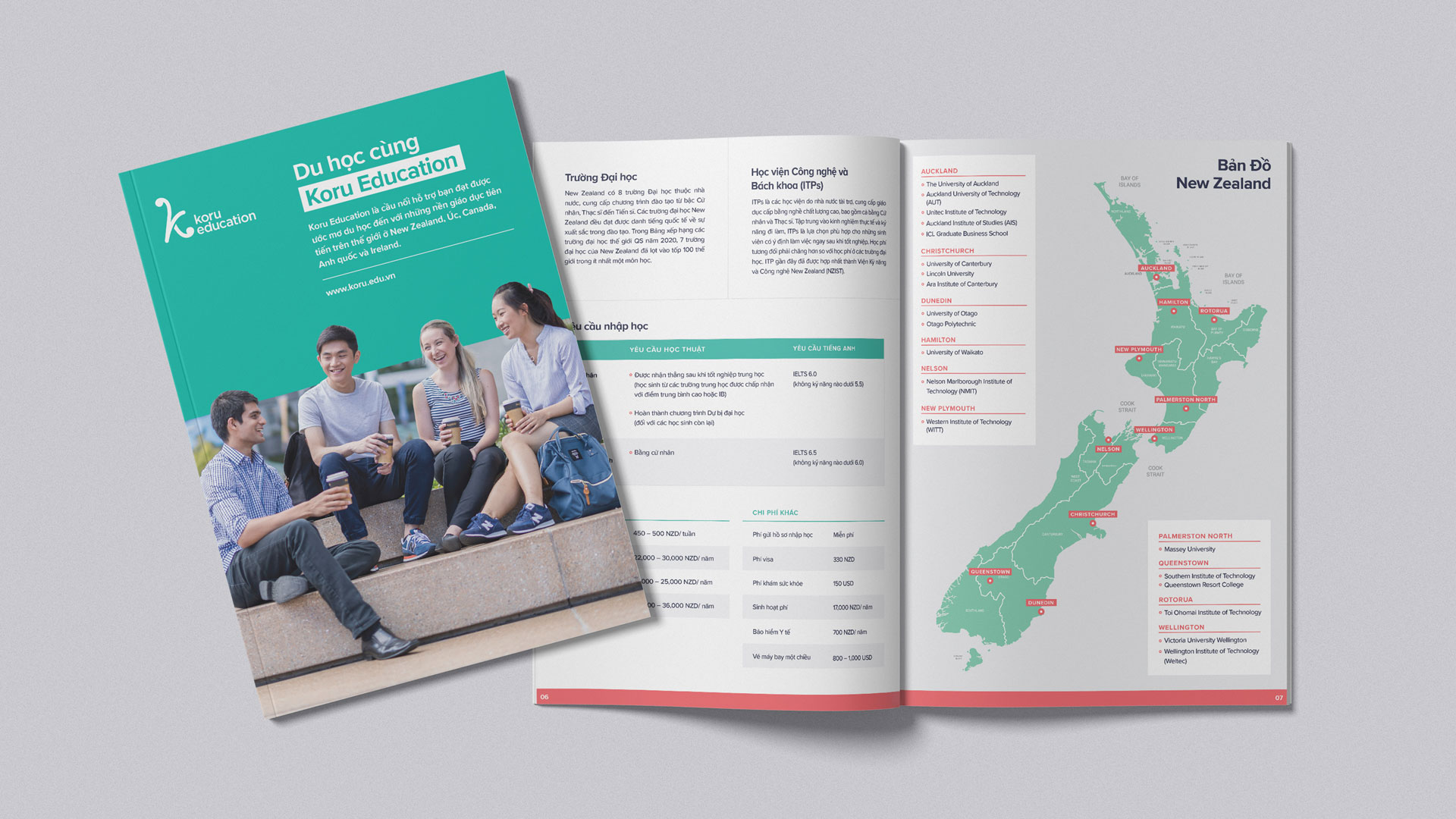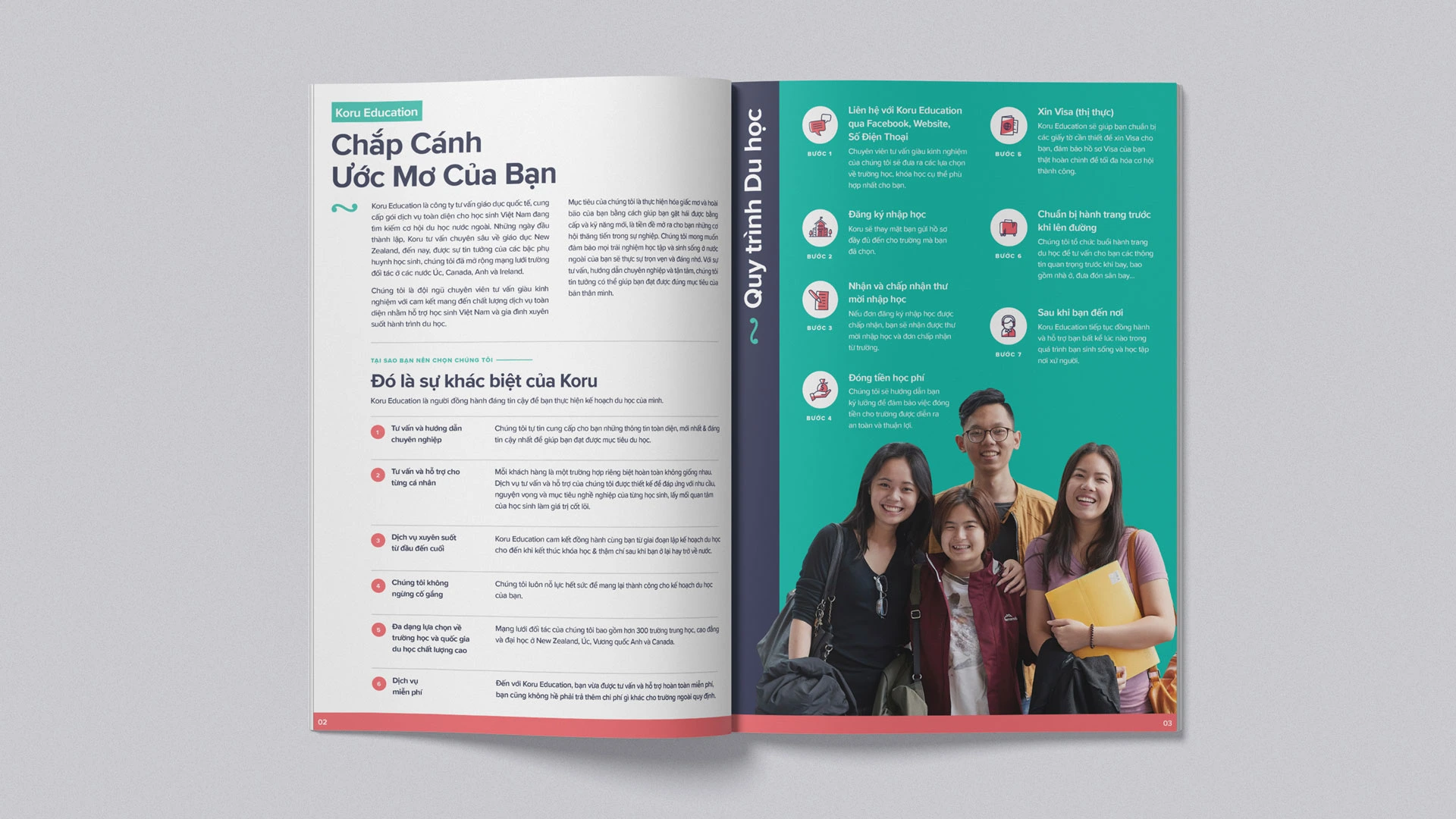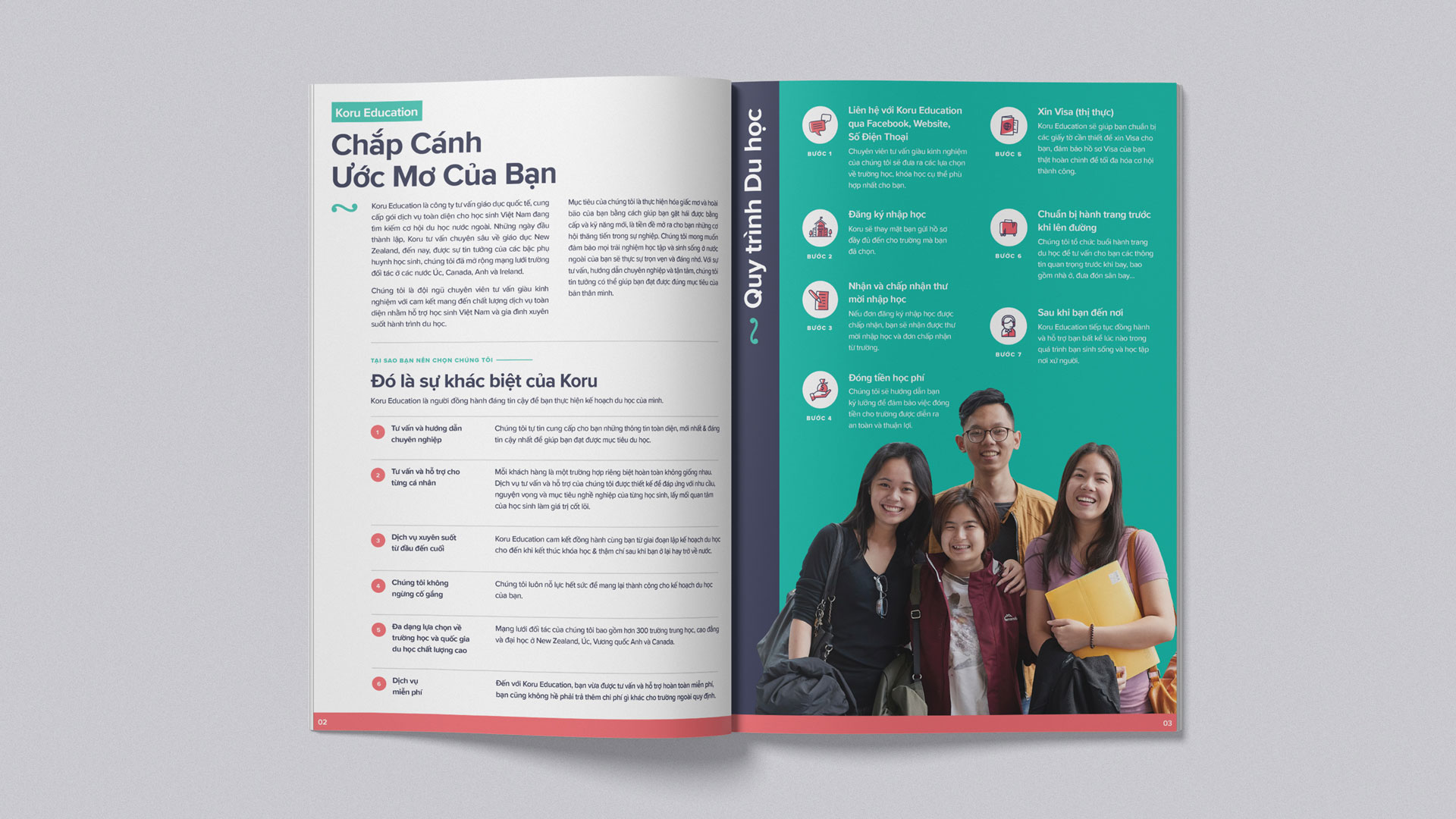 "I would like to say that it has been a real pleasure working with you and your team on this project. I had some very precise expectations (perhaps too precise) but I have always felt that they were always given serious consideration and you were not trying to sell me your idea of what my website should be. At the same time you gave me a lot of very valuable suggestions and advice on how to make a website that worked as I wanted it to. In short, it was a real collaboration, and that's exactly how it should be."
Patrick Coustance
Director at KORU EDUCATION